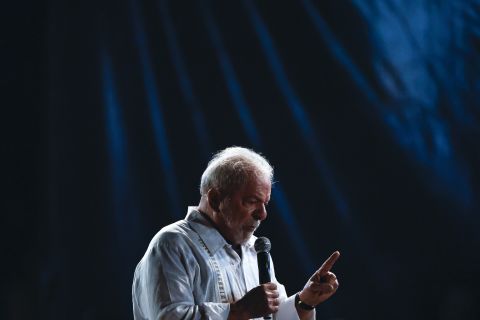 In pictures: Lula da Silva, Brazil's next president
Updated 10:42 PM EDT, Sun October 30, 2022
Luiz Inácio Lula da Silva was elected the next president of Brazil in a tight run-off race on Sunday.
The victory represents the left's return to power in Brazil and marks an abrupt about-face for Latin America's largest country after four years of Jair Bolsonaro's far-right administration.
The vote also concludes a personal comeback for the politician, widely known as Lula, after a series of corruption allegations led to his imprisonment. The sentences were later annulled, clearing his path to run for reelection.
Born in 1945, Lula's mother was a seamstress and his father was an agriculture worker. He didn't learn to read until age 10 and left school after the fifth grade to work full-time. He got involved in politics because he was unhappy with the lack of political representation of the working class.
This will be his third presidential term, after previously governing Brazil for two consecutive terms between 2003 and 2010.