Whether you're shopping for a personalized gift or cozy decor to elevate your space, these one-of-a-kind, custom throws from BaubleBar are just what you need.
The search for something practical but unique enough to stand out is why so many people are gravitating toward these BaubleBar custom throw blankets. A cozy throw blanket is an easy, year-round favorite, and you can transform a basic throw into a thoughtful and totally unexpected present they'll love with a little personalization (or something you'll love at the end of your bed).
Since launching in 2021, BaubleBar's custom blankets have quickly placed themselves at the top of its bestsellers list. What's so great about these personalized blankets? Let's get into it.
Customize your design
For one, they're custom-made — and everyone knows the best gifts, and even home decor, are personal. You can choose between 50-plus designs and more than 30 colors to ensure that it suits the recipient's personality to a T.
Add personalization
You can add personalized touches like initials, a first name, a last name or a favorite phrase. Couple that with the custom designs and colors featured above, and your personalized throw will quickly come to life, becoming something that is truly one of a kind.
Enjoy the quality
Also, these custom throws are exceptionally well made from a knitted acrylic yarn, making them super soft, machine-washable, fade-resistant and shrinkproof.
And the best news? They look and feel way more expensive than they actually are, granted this custom gift comes in well under $100.
Check out BaubleBar's personalized throw blanket collections below. Right now, BaubleBar's offering 25% OFF everything* on-site with code SPRING25 (*limited exclusions apply), but shop fast — this offer ends March 13!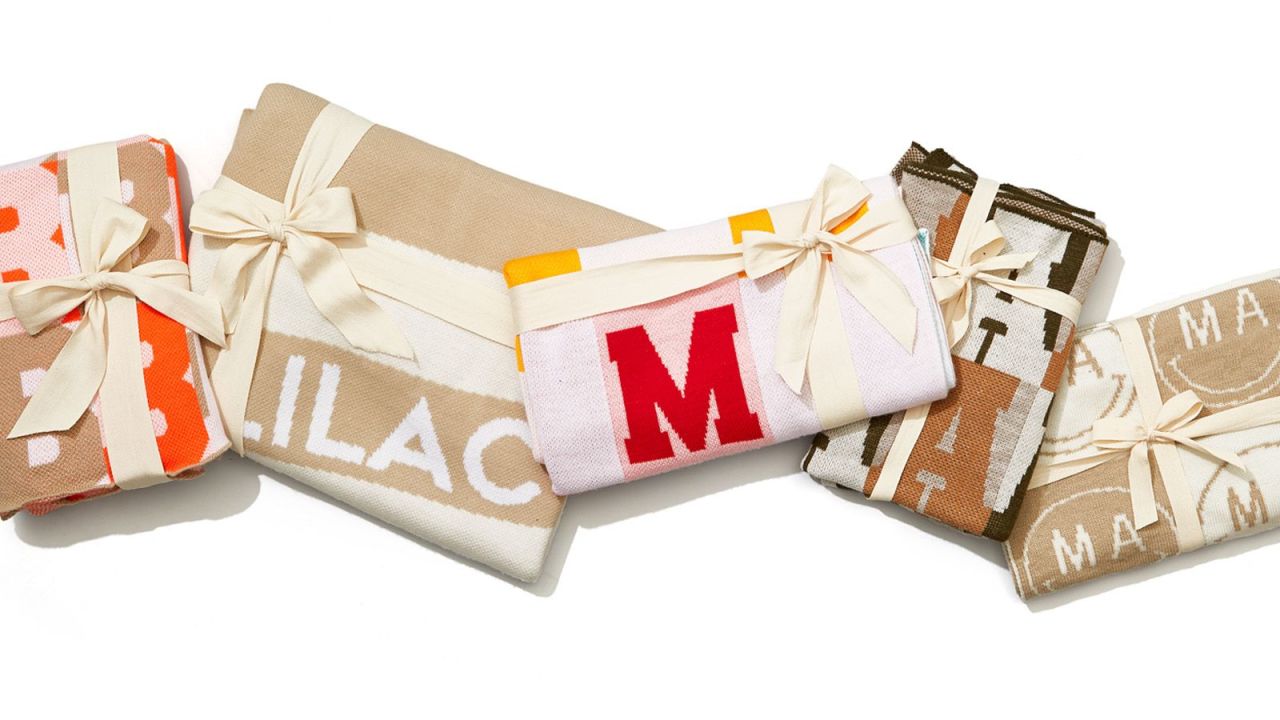 These adorable, custom throws offer a touch of personalization at an under-$100 price tag.
The most foolproof of all categories, the Core Blanket Assortment includes ample designs in virtually all colors, from neutrals that go with everything to eye-catching styles that make a serious statement. You can personalize the writing as well as the size, and each one comes in a ready-to-gift dust bag that they can reuse later on.
For the die-hard sports fan, there are these NFL blankets, which just launched this year. Find their football team of choice and personalize the design with initials, a first name or a family name. Whoever they root for, this throw is sure to become their go-to on game days and for tailgating parties.
There's a Disney lover in every family, and these custom Disney blankets will make them feel like a VIP at Magic Kingdom. Go as subtle as their initials on a modern Mickey print, or steal the show come gift-giving time with Minnie and their full name in bright, bold colors.
These kids blankets are equal parts gorgeous and functional. Yes, they'll brighten up the nursery or pull the whole theme together in the playroom, but the cloudlike texture is kid-friendly and the machine-washable design ensures that parents never have to sweat an accident. (The Takes A Village blanket is a bestseller for kids, and given the multicolor hearts and personalized initials, it's easy to see why.)