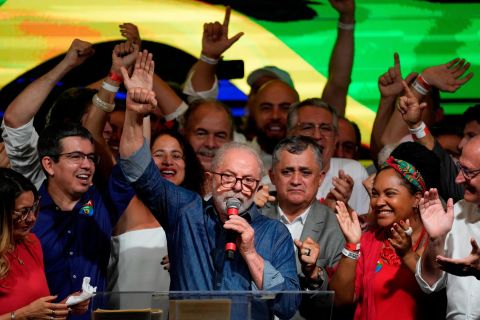 In pictures: Brazil elects Lula da Silva
Updated 11:58 AM EDT, Wed November 2, 2022
Luiz Inácio Lula da Silva is set to become the next president of Brazil after defeating his right-wing rival, incumbent Jair Bolsonaro, by a razor-thin margin on Sunday.
The run-off election followed a bruising campaign season marked by bitter verbal attacks and a series of violent incidents between supporters of Bolsonaro and Lula.
This will be Lula's third presidential term, after previously governing Brazil for two consecutive terms between 2003 and 2010.