It's 100 days until the Tokyo Olympics, and Japan is running into another problem: Only about 1% of its population is vaccinated from Covid-19.
Here's what you need to know to Get Up to Speed and On with Your Day.
(You can also get "5 Things You Need to Know Today" delivered to your inbox daily. Sign up here.)
1. Coronavirus
US and Russian officials are holding high-stakes talks about the build-up of troops near Ukraine's border, as fears mount over a possible Russian invasion. The talks follow months of tension near the Ukraine-Russia frontier, where tens of thousands of Russian soldiers have massed. The global community will be closely following the discussions, which have been billed as an attempt to avert a war on Europe's eastern flank. On Wednesday, a Russian delegation will meet with NATO members at the NATO-Russia Council in Brussels. But US Secretary of State Antony Blinken has already played down the prospects of a breakthrough, telling CNN's "State of the Union" on Sunday that, "It's hard to see making actual progress, as opposed to talking, in an atmosphere of escalation with a gun to Ukraine's head."
2. Police violence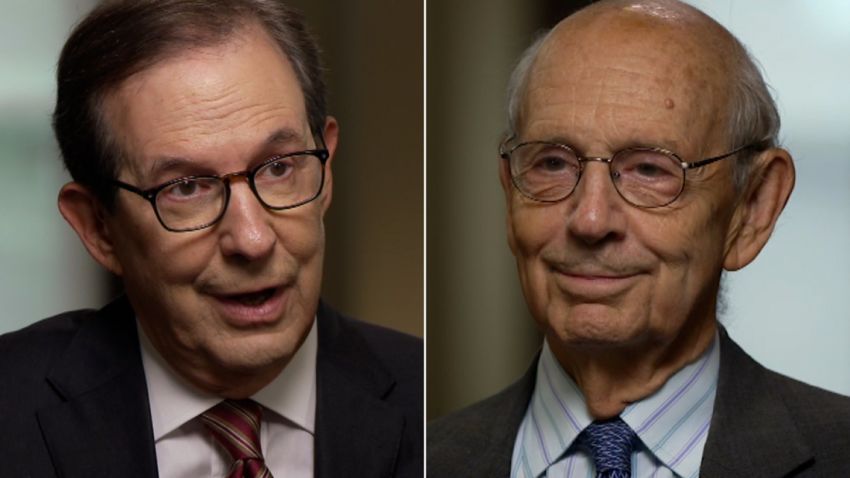 Breyer discusses the division on the Supreme Court
3. Afghanistan
Democrats and Republicans on Capitol Hill are gearing up for a showdown over Covid-19 relief funding this week. House Democrats plan to introduce a massive spending bill as soon as tomorrow that includes roughly $10 billion to help bolster Ukraine, but also tacks on about $22.5 billion in coronavirus relief money that Republicans widely oppose. The move would put Republicans in a tough spot – essentially daring them to block a package that includes money for Ukraine – according to a Democratic source familiar with the matter. The pressure is on for both parties to secure a deal before Friday, when government funding expires. If a broad funding package doesn't move quickly, lawmakers may be forced to pass another short-term stopgap funding measure to avoid a government shutdown. 
4. Russia 
5. Abortion
JUST IN
Svante Pääbo wins Nobel Prize for medicine
Svante Pääbo, a Swedish geneticist, has won the Nobel Prize for medicine. The Nobel Committee said Pääbo "accomplished something seemingly impossible" when he sequenced the first Neanderthal genome and discovered that Homo Sapiens interbred with Neanderthals. Thanks to his work, scientists can compare Neanderthal genomes with the genetic records of living humans today.
HAPPENING LATER
Hurricane Orlene to make landfall in Mexico
Hurricane Orlene is poised to strike Mexico today, bringing heavy rain and the potential for severe flooding to popular resort areas along the west coast. Recent forecasts show the Category 2 storm is heading toward Mazatlán with maximum sustained winds of 105 mph. A Hurricane Watch is in effect for the coast of mainland Mexico from Playa Perula to San Blas and from Mazatlán to Bahia Tempehuaya, including the city of Puerto Vallarta.
BREAKFAST BROWSE
After the terrifying rows of sharp teeth, this is what it looks like inside a place you never want to be…
There's a plethora of fantastic shows and movies to stream this month on Netflix, Amazon, Disney+ and Hulu. Check out the list here (and yes, it includes some spooky offerings).
Tesla debuts a robot that can dance and water plants
The robot, dubbed Optimus, walked on stage at Tesla's AI Day, slowly waved at the crowd and gestured with its hands for about one minute. Watch the reveal here.
Football Hall of Famer Terry Bradshaw privately battled cancer twice over the past year
But there's good news. The former Steelers quarterback and TV analyst said he is now cancer-free and feels like his "old self." 
Beyoncé celebrates the debut of her sister Solange's ballet composition
Talent runs deep in the Knowles family! Over the weekend, Beyoncé shared this heartfelt post on Instagram about her sister's latest artistic endeavor.
The world's largest bobblehead unveiled
A bargain retailer in Pennsylvania says it broke a world record with this 600-pound bobblehead replica of their mascot, towering at over 16 feet.
TODAY'S NUMBER
That's how many miles a 61-year-old man is set to row solo from the US to France. Peter Harley hopes to begin his journey across the Atlantic Ocean next week. He told CNN yesterday he estimates the feat will take anywhere from three to four months.
That's the age of the woman who won the London Marathon on Sunday, making her the youngest person to ever finish in first place. Ethiopia's Yalemzerf Yehualaw overcame a faceplant during the competition and still completed the race in 2 hours, 17 minutes and 25 seconds. It was the third-fastest time ever in the women's race, the fastest debut time in history and an Ethiopian record.
TODAY'S QUOTE
– Republican Gov. Brian Kemp of Georgia, on signing several education bills into law yesterday, including one banning the instruction of "divisive concepts" pertaining to race in classrooms. The law, known as the "Protect Students First Act," is part of a broader movement by conservative lawmakers across the country to limit how race is taught and discussed in schools. Kemp also signed into law HB 1178, known as the "Parents' Bill of Rights," which provides greater transparency to parents and legal guardians regarding what their students are being taught, and SB 226, which bans literature or books deemed to be offensive in nature from school libraries.
– Republican Sen. Rick Scott of Florida, when asked about former President Donald Trump's recent personal attack on Elaine Chao, a notable Asian American in the GOP and his onetime Transportation secretary. In a recent post on his social media platform Truth Social, Trump directly ridiculed Senate Minority Leader Mitch McConnell and Chao, the Kentucky Republican's spouse, referring to her as the senator's "China loving wife, Coco Chow!"
TODAY'S WEATHER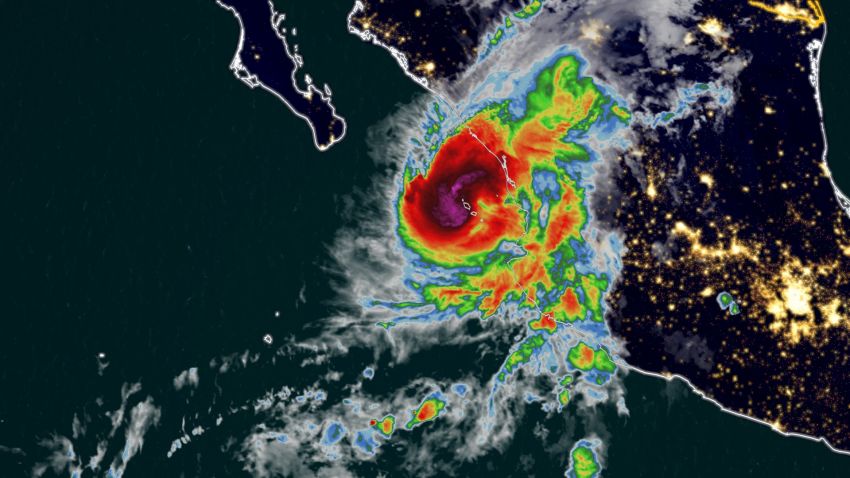 Hurricane Orlene will hit Mexico on Monday
Check your local forecast here>>>
AND FINALLY
Honestly, this may be one of the cutest, most hilarious 2-minute videos ever. Enjoy a good laugh this morning! (Click here to view)
This 360-degree video is perhaps the safest way you can experience what it's like to look over the edge of massive cliffs. (Click here to view)