Get '5 things' in your inbox
If your day doesn't start until you've gotten up to speed on the latest headlines, then let us introduce you to your new favorite morning fix. Sign up here for the '5 Things' newsletter.
This morning's October jobs report is expected to contain good news. An estimated 450,000 jobs were added last month, more than in both September and August.
Here's what you need to know to Get Up to Speed and On with Your Day.
(You can also get "5 Things You Need to Know Today" delivered to your inbox daily. Sign up here.)
1. Capitol riot
Major cities in Ukraine were attacked by Russian forces today as evacuations continue in several parts of the country. More than 100,000 people have been evacuated in the past two days as the threat of Russian bomb strikes remains an ongoing concern for Ukrainians. Russia has been using its neighbor Belarus as a springboard for many of its air operations in Ukraine, but the Russian army appears to be facing difficulties on the ground, "particularly in the logistical field and in the field of intelligence," a French military spokesman said. In the US, patience is running thin on Capitol Hill, with Republicans – and even some Democrats – challenging the Biden administration to go further to help Ukraine. Sources say President Joe Biden plans to announce today that the US, along with the G7 and European Union, will call for revoking "most favored nation" status for Russia – a retraction of permanent normal trade relations. 
2. Climate
Today marks two years since the World Health Organization declared the Covid-19 outbreak a pandemic. Since then, official reports through the end of 2021 show that 6 million people worldwide have died directly because of Covid-19. But researchers estimate in a new study that the global pandemic death toll is actually three times higher than that figure. Some of this excess mortality may have been missed in official counts due to the lack of diagnostic or reporting resources, the study says. As for masking, most counties across the US have rolled back requirements or lifted mandates in some form. Only 2% of Americans – about 7 million people – live in a county where the CDC still recommends universal indoor masking.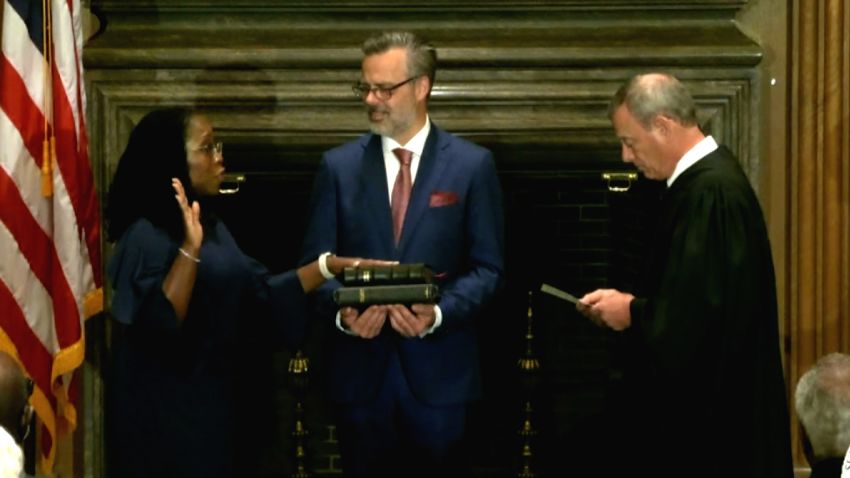 Watch Ketanji Brown Jackson become first Black woman on Supreme Court
3. Coronavirus
The lockout is over. Major League Baseball and the players union yesterday reached a deal on a new collective bargaining agreement, ending the first league work stoppage since the players went on strike in 1994. With spring training camps set to open Sunday, the deal ends a nearly 100-day lockout. At issue were disagreements over how to distribute an estimated $11 billion in annual revenue. Owners have said they have been battered by shrinking attendance, and players – particularly those who are not among the stars of the league – have seen salaries decline in recent years. Some of the key components of the new agreement include significant increases to minimum salaries and an expanded postseason, according to the players' union. In light of the deal, MLB tweeted a video with the words, "Let the fun begin!" Opening Day is April 7.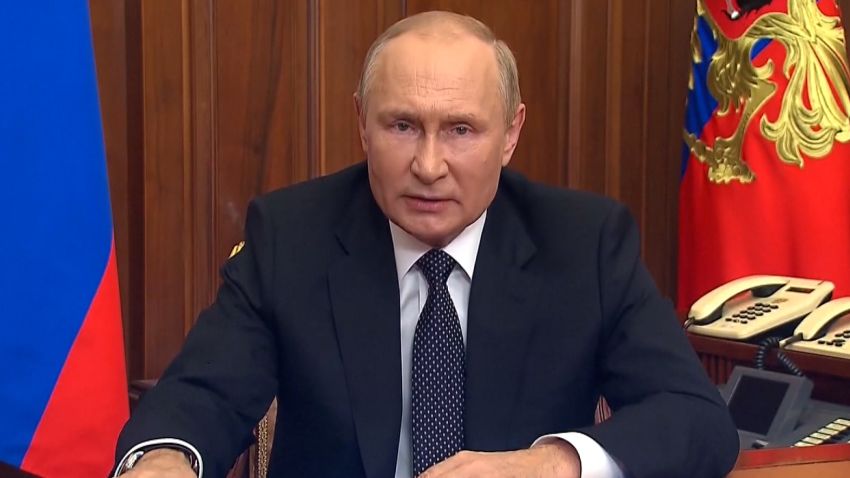 'Defeat is not an option': Hear what Russia expert thinks about Putin's plan
4. Election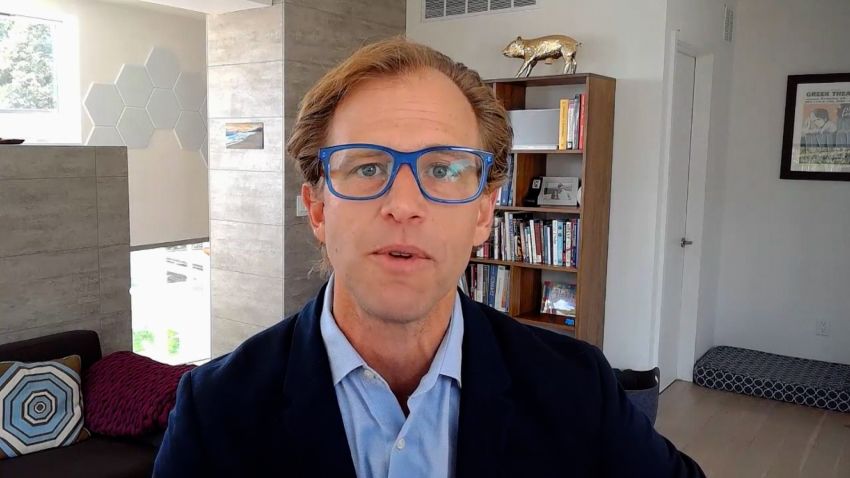 Economist offers "counter-intuitive" advice on student loans
5. Venezuela
In a temporary change to hate speech policies on Facebook and Instagram, both platforms are allowing users in some countries to call for violence against Russians and Russian soldiers in the context of the Ukraine invasion, according to internal emails seen by Reuters. Meta, the parent company of both platforms, said "temporary allowances" are being made "for forms of political expression that would normally violate our rules like violent speech such as 'death to the Russian invaders.'" Meta is also allowing some posts that call for death to Russian President Vladimir Putin or Belarusian President Alexander Lukashenko in countries including Russia, Ukraine and Poland, according to the internal emails. But the platforms won't allow credible calls for violence against Russian civilians, a Meta spokesperson told CNN. 
Millions of pieces of junk orbiting Earth (2016)
BREAKFAST BROWSE
A 16-year-old is on a quest to become the youngest person to fly around the world solo
But the jokes will live on. "The Daily Show" host is embarking on a new professional chapter – which may include standup work.
Miami Dolphins quarterback Tua Tagovailoa taken off the field on a stretcher during game
After a hard hit left him motionless for several minutes, the Miami Dolphins quarterback was carted off the field in Thursday's NFL game against the Cincinnati Bengals. Here's what we know about his condition. 
'Barney' documentary exposes dark side of beloved children's series
It appears "Barney & Friends" was not always a happy family behind the scenes. Watch the eerie trailer for the new docuseries here. 
LeBron James is investing in the fastest-growing sport in the US
Dubbed America's unofficial pandemic pastime, this sport is sweeping across the US and catching the eyes of major investors.
Amazon's $999 dog-like robot is getting smarter
Just picture an Alexa on wheels with large, cartoon-y eyes roaming around your home… Here's what Astro will be able to do after Amazon rolls out its first major software update.
QUIZ TIME
NASA is scheduled to launch a historic mission this month that will go beyond the moon and return to Earth. What is the mission called?
A. Adele
B. Drake
C. Rihanna
D. Justin Bieber
Take CNN's weekly news quiz here to see if you're correct!
TODAY'S NUMBER
3
That's roughly how many US households buy a car each year. However, high prices and rising interest rates are putting vehicles out of reach for a growing number of car shoppers. Used car prices are up 48% from August 2019, according to the Consumer Price Index, a key inflation measure. New car prices are up 30% over the last three years.
TODAY'S QUOTE
"As long as we are fortunate enough to be breathing, we will breathe in, breathe through, breathe deep, breathe out. And I'm a doctor now, so I know how breathing works."
– The FDA, announcing Thursday that a new treatment for ALS has been approved despite some uncertainty about the drug's efficacy. The drug, known as Relyvrio, has been shown to slow the progression of ALS – which causes muscles to weaken, eventually affecting the ability to speak, swallow, move and breathe. The FDA's approval was based on data from a small Phase 2 trial, which, some experts say, may send a message to other pharmaceutical companies that they don't need robust Phase 3 trial data to get products on the market.
TODAY'S WEATHER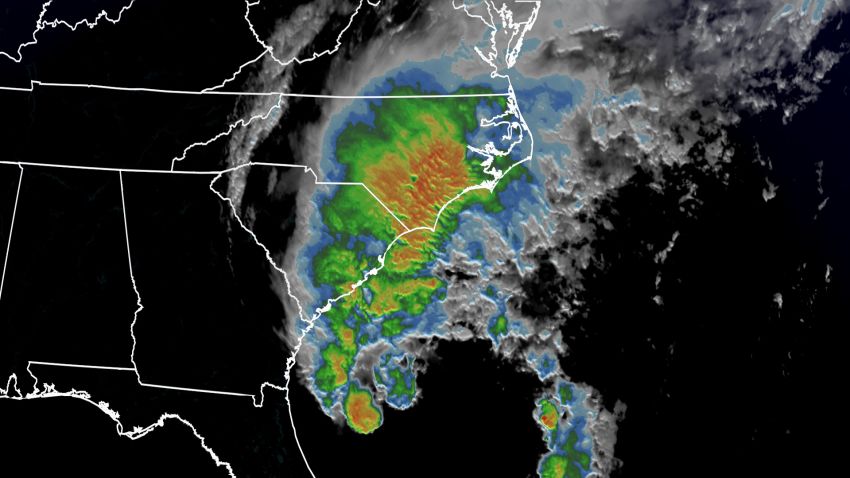 Category 1 Hurricane Ian makes landfall in South Carolina
Check your local forecast here>>>
AND FINALLY
A Virtual Vacation to Paris
Watch this inspiring video of a man who was once teased for "singing like a girl" – but used his naturally high voice to land singing gigs around the world. (Click here to view)