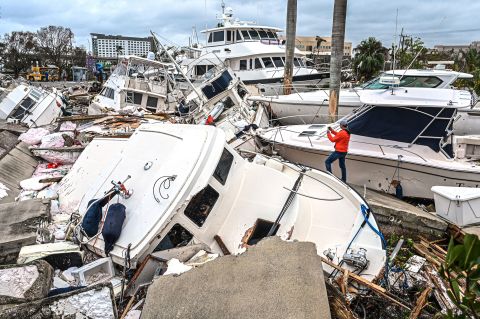 Published 5:43 PM EDT, Thu September 29, 2022
Hurricane Ian slammed into Florida's west coast with a vicious combination of wind, rain and storm surge on Wednesday, flooding homes, cutting off roadways and leaving millions of people without power.
It made landfall with winds near 150 mph, making it a high-end Category 4 hurricane.
"This could be the deadliest hurricane in Florida's history," President Joe Biden said Thursday. "The numbers are still unclear, but we're hearing early reports of what may be substantial loss of life."
Emergency responders have been conducting rescues by air, land and boat to save people trapped by the floodwaters. Gov. Ron DeSantis has called it "a 500-year flood event."
Here are some of the stories that made headlines over the past week, as well as some photos that caught our eye.