Here's what you need to know to Get Up to Speed and On with Your Day.
(You can get "5 Things You Need to Know Today" delivered to your inbox daily. Sign up here.)
1. Buffalo shooting
A hurricane watch has been issued for the west coast of Florida as now Hurricane Ian threatens to soon arrive packing powerful winds and dangerous storm surge. According to the National Hurricane Center, lan grew to hurricane strength this morning with winds of 75 mph and even higher wind gusts. Models project different scenarios about where it could make landfall in Florida, and how strong it could be by midweek. While Ian's exact path remains uncertain, Florida Gov. Ron DeSantis has activated the National Guard, saying its impacts will be broadly felt throughout the state.
2. Church shooting
Gun violence also plagued the Southern California city of Laguna Woods yesterday after a shooting at a church left at least one person dead and five others injured. The shooting occurred at the Geneva Presbyterian Church during an event to honor a former pastor of a Taiwanese congregation that uses the church for its worship services. Police have a suspect in custody, Orange County Undersheriff Jeff Hallock said during a news conference yesterday. He is believed to be an Asian man in his 60s who doesn't live in the area. The suspect was detained after a group of churchgoers were able to hogtie his legs with an extension cord and confiscate at least two handguns from him, Hallock said. Investigators are working to determine whether he has any connections to the church or its congregants. Police do not yet have a motive, Hallock said.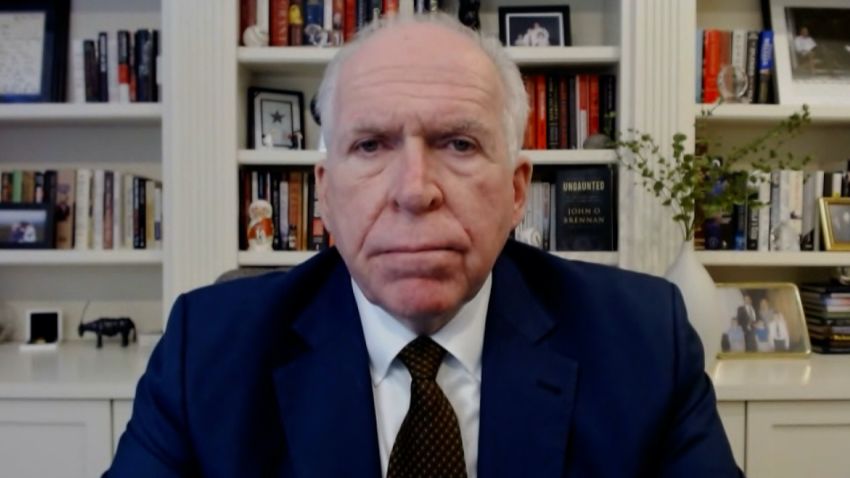 Ex-CIA director shares the most likely suspect for Nord Stream leaks
3. Ukraine
4. Abortion
5.Elon Musk
BREAKFAST BROWSE
Billboard Music Awards 2022
Drop the beat, granny! An 80-year-old grandma running for the Utah Senate has gone viral for this rap campaign video introducing herself to voters. 
Billionaire MacKenzie Scott files for divorce from her second husband
Scott, one of the world's richest people, married a teacher last year after divorcing Amazon founder Jeff Bezos in 2019. The two are now calling it quits.
Half human-looking robot breaks speed record
This robot is a Guinness World Record holder and runs very similar to humans. Watch the video here. 
Lizzo played James Madison's 200-year-old crystal flute at her Washington, DC, concert
The pop star surprised concertgoers by playing a crystal flute that belonged to the former US president in the 1800s. And yes, she was cautiously twerking as she played, as is her signature.
Virgin Atlantic launches new gender-neutral uniform policy
The British airline announced that cabin crew, pilots and staff can select whichever of these uniforms they feel most comfortable in – "no matter their gender, gender identity, or gender expression."
IN MEMORIAM
Coolio, the '90s rapper who lit up the music charts with hits like "Gangsta's Paradise" and "Fantastic Voyage," has died, his friend and manager Jarez Posey, told CNN. He was 59. Details on the circumstances were not immediately available.
TODAY'S NUMBER
$12.4 million
That's how many home runs New York Yankees slugger Aaron Judge has hit this season, tying Roger Maris' single-season American League home run record set in 1961. The Yankees slugger crushed the record-tying home run Wednesday in the 7th inning against the Toronto Blue Jays, sending it over the wall as thousands of fans cheered.
TODAY'S QUOTE
"Never say never."
– Faezeh Afshan, an Iranian chemical engineer living in Italy, on shaving off her hair to protest the death of 22-year-old Mahsa Amini. Thousands of Iranians have taken to the streets in protest since the death of Amini this month, who was apprehended in Tehran and taken to a "re-education center," apparently for not wearing her hijab properly. Women around the globe have shown solidarity with the plight of Iranian women in rallies and video demonstrations online. Some have also cut or shaved their hair in public or while being filmed.
For an inside look at the biggest stories and trends in the Middle East, subscribe to CNN's Meanwhile in the Middle East newsletter here.
TODAY'S WEATHER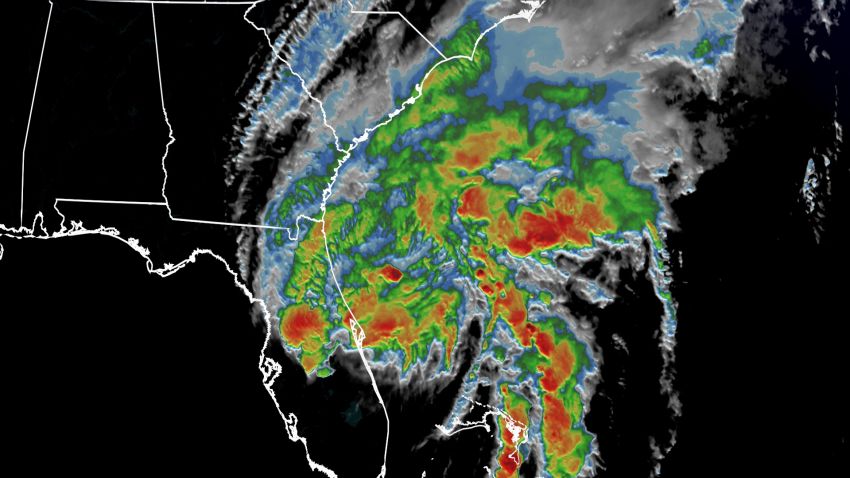 Ian reemerges over waters of the Atlantic
Check your local forecast here>>>
AND FINALLY
Have a purr-fect Monday
This professional makeup artist creates stunningly realistic illusions on faces and bodies. Prepare to be impressed – and maybe even confused – by these dizzying transformations. (Click here to view)