This morning's October jobs report is expected to contain good news. An estimated 450,000 jobs were added last month, more than in both September and August.
Here's what you need to know to Get Up to Speed and On with Your Day.
(You can also get "5 Things You Need to Know Today" delivered to your inbox daily. Sign up here.)
1. Capitol riot
Three powerful storms are wreaking havoc around the world, prompting officials to issue urgent alerts and evacuation orders. In the Dominican Republic, more than 1 million people are without running water today after Hurricane Fiona ripped through the country. That's after the storm wreaked havoc across Puerto Rico, leaving the island in a blackout. Damage assessments are still being compiled, but some residents said the flooding and mudslides in the region are reminiscent of the devastation wrought by Hurricane Maria in 2017 – which caused tens of billions of dollars in damage. In Alaska, extreme winds and a storm surge from the remnants of a typhoon were powerful enough to uproot buildings. And in southern Japan, Typhoon Nanmadol has killed at least two people and injured more than 120 others.
2. Climate
Today marks two years since the World Health Organization declared the Covid-19 outbreak a pandemic. Since then, official reports through the end of 2021 show that 6 million people worldwide have died directly because of Covid-19. But researchers estimate in a new study that the global pandemic death toll is actually three times higher than that figure. Some of this excess mortality may have been missed in official counts due to the lack of diagnostic or reporting resources, the study says. As for masking, most counties across the US have rolled back requirements or lifted mandates in some form. Only 2% of Americans – about 7 million people – live in a county where the CDC still recommends universal indoor masking.
3. Coronavirus
The lockout is over. Major League Baseball and the players union yesterday reached a deal on a new collective bargaining agreement, ending the first league work stoppage since the players went on strike in 1994. With spring training camps set to open Sunday, the deal ends a nearly 100-day lockout. At issue were disagreements over how to distribute an estimated $11 billion in annual revenue. Owners have said they have been battered by shrinking attendance, and players – particularly those who are not among the stars of the league – have seen salaries decline in recent years. Some of the key components of the new agreement include significant increases to minimum salaries and an expanded postseason, according to the players' union. In light of the deal, MLB tweeted a video with the words, "Let the fun begin!" Opening Day is April 7.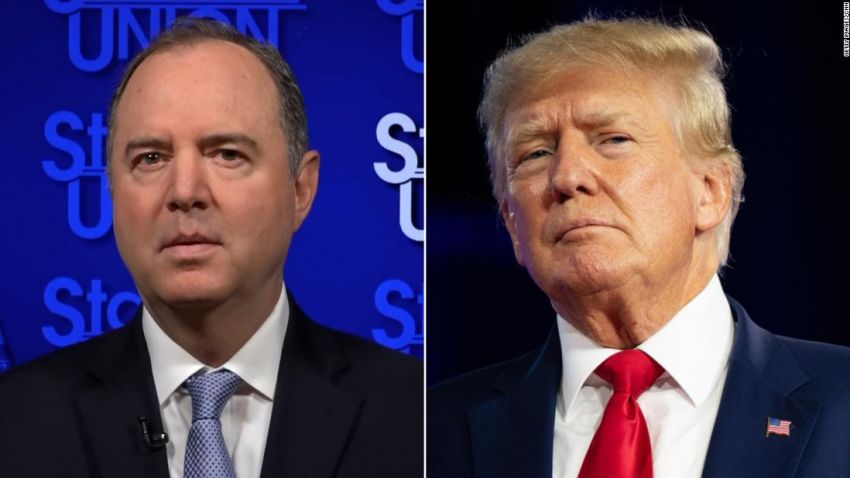 Schiff reacts to Trump: 'Those comments don't demonstrate much intelligence of any kind'
4. Election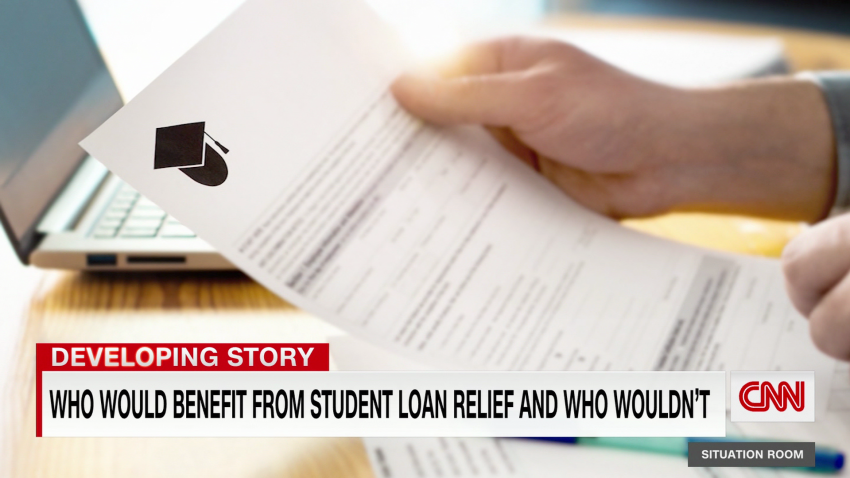 Student debt plan: who benefits?
5. Venezuela
The so-called secession referendums in four Russian-occupied regions of Ukraine are set to conclude today. With the results of the Russian-organized voting expected to be announced as soon as this evening, US officials anticipate Russia could move quickly to escalate its faltering war and annex those areas of Ukraine, potentially within days. Doing so would prompt a swift response from the US, which has pledged not to recognize the results. The US is not currently expected to respond until Russia has moved to annex the regions, officials said, and whether Russia ultimately attempts to do so remains to be seen.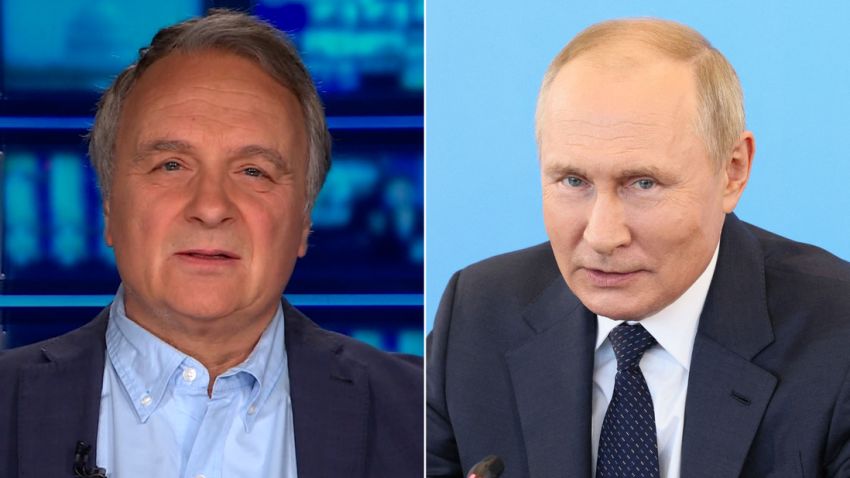 'Putin is cornered': Ex-CIA officer predicts Putin's next move
In a temporary change to hate speech policies on Facebook and Instagram, both platforms are allowing users in some countries to call for violence against Russians and Russian soldiers in the context of the Ukraine invasion, according to internal emails seen by Reuters. Meta, the parent company of both platforms, said "temporary allowances" are being made "for forms of political expression that would normally violate our rules like violent speech such as 'death to the Russian invaders.'" Meta is also allowing some posts that call for death to Russian President Vladimir Putin or Belarusian President Alexander Lukashenko in countries including Russia, Ukraine and Poland, according to the internal emails. But the platforms won't allow credible calls for violence against Russian civilians, a Meta spokesperson told CNN. 
BREAKFAST BROWSE
A 16-year-old is on a quest to become the youngest person to fly around the world solo
An Illinois family has the internet wondering how they created this levitating Halloween decoration inspired by the Netflix show "Stranger Things." 
Should you eat bread?
Bread tastes so good, but we often get messages that, nutritionally, it's so bad. Here's expert advice about which loaves are healthier than the rest. 
'The Crown' gets a new queen
Production of Season 6 of "The Crown" was briefly paused after the death of Queen Elizabeth II, but Season 5 is still on track to start on November 9. Here's who will take over the role of the Queen.
President Biden welcomes Atlanta Braves to the White House
The reigning baseball champions were invited inside the White House on Monday to celebrate their 2021 World Series win. Check out photos from the event here and see the jersey they gifted to Biden.
Regaining sense of smell and taste after Covid-19
Imagine if your cup of coffee one day had no smell or taste at all. Well, that's the reality for some people with long Covid. This week on Chasing Life, Dr. Sanjay Gupta and Stanford University smell expert Zara Patel discuss how "smell training" can help some people regain their lost senses after Covid-19.
TODAY'S NUMBER
3
That's how many protesters have reportedly been killed in violent demonstrations in Iran over the death of 22-year-old Mahsa Amini, state media outlet the Islamic Republic of Iran Broadcasting said. The death of Amini this month, who was arrested in Tehran by the morality police – a unit that enforces strict dress codes for women – has sparked protests in more than 45 Iranian cities over issues ranging from women's freedoms to the crippling economic impacts of sanctions in the region. 
TODAY'S QUOTE
"As long as we are fortunate enough to be breathing, we will breathe in, breathe through, breathe deep, breathe out. And I'm a doctor now, so I know how breathing works."
– Lori Glaze, director of NASA's Planetary Science Division, celebrating after a spacecraft intentionally slammed into an asteroid Monday in humanity's first test of planetary defense. The purpose of the DART mission, or the Double Asteroid Redirection Test, was to help determine how NASA could deflect objects that could pose a threat to Earth in the future. The impact occurred at 7:14 p.m. ET Monday and was greeted by cheers from the mission team. Watch the moment DART collided with the asteroid here.
TODAY'S WEATHER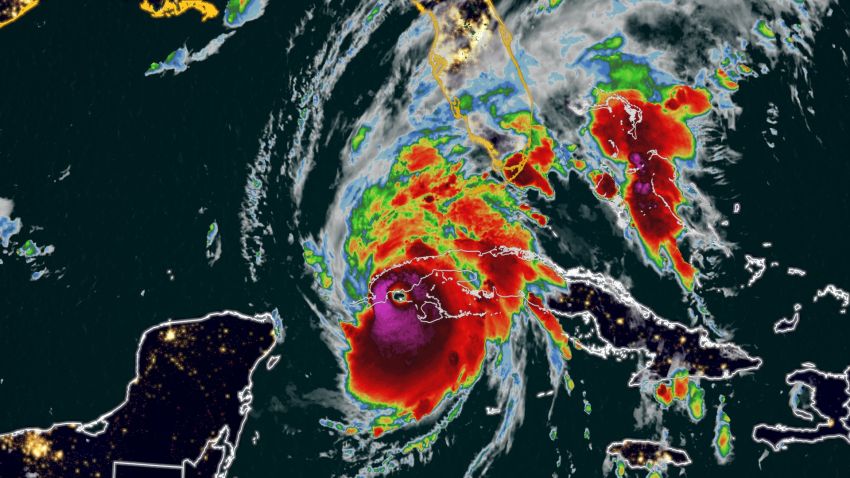 Hurricane Ian slams Cuba with devastating surge, wind and rain
Check your local forecast here>>>
AND FINALLY
A Virtual Vacation to Paris
Carve out a few minutes of your day to watch these elephants smash massive pumpkins. Have a gourd Tuesday! (Click here to view)