America, the "land of the free," is getting quite costly. Prices for gas, food and housing – which are all necessary expenses – are spiking across the country. Gas prices have risen 38% over the past year, and rising prices in pandemic-related sectors, such as travel and dining, are also expected as the US recovers from the Omicron wave of Covid-19. Here's what you need to know to Get Up to Speed and On with Your Day.
Here's what you need to know to Get Up to Speed and On with Your Day.
(You can get "5 Things You Need to Know Today" delivered to your inbox daily. Sign up here.)
1.Ukraine
Hurricane Ian made landfall along the southwestern coast of Florida as a powerful Category 4 storm on Wednesday but has now weakened to a tropical storm. Still, it is one of the strongest hurricanes to make landfall on the west coast of the Florida peninsula and unleashed catastrophic floods and life-threatening storm surge. The monster storm has flooded roads and homes, uprooted trees, sent cars floating in the streets and left nearly 2.5 million homes and businesses without power as of this morning. Ian is on track to advance inland with strong winds and heavy rains expected in portions of Florida, Georgia, and the Carolinas over the next few days, the National Hurricane Center said.
2. Coronavirus
Today marks two years since the World Health Organization declared the Covid-19 outbreak a pandemic. Since then, official reports through the end of 2021 show that 6 million people worldwide have died directly because of Covid-19. But researchers estimate in a new study that the global pandemic death toll is actually three times higher than that figure. Some of this excess mortality may have been missed in official counts due to the lack of diagnostic or reporting resources, the study says. As for masking, most counties across the US have rolled back requirements or lifted mandates in some form. Only 2% of Americans – about 7 million people – live in a county where the CDC still recommends universal indoor masking.
3. MLB
The lockout is over. Major League Baseball and the players union yesterday reached a deal on a new collective bargaining agreement, ending the first league work stoppage since the players went on strike in 1994. With spring training camps set to open Sunday, the deal ends a nearly 100-day lockout. At issue were disagreements over how to distribute an estimated $11 billion in annual revenue. Owners have said they have been battered by shrinking attendance, and players – particularly those who are not among the stars of the league – have seen salaries decline in recent years. Some of the key components of the new agreement include significant increases to minimum salaries and an expanded postseason, according to the players' union. In light of the deal, MLB tweeted a video with the words, "Let the fun begin!" Opening Day is April 7.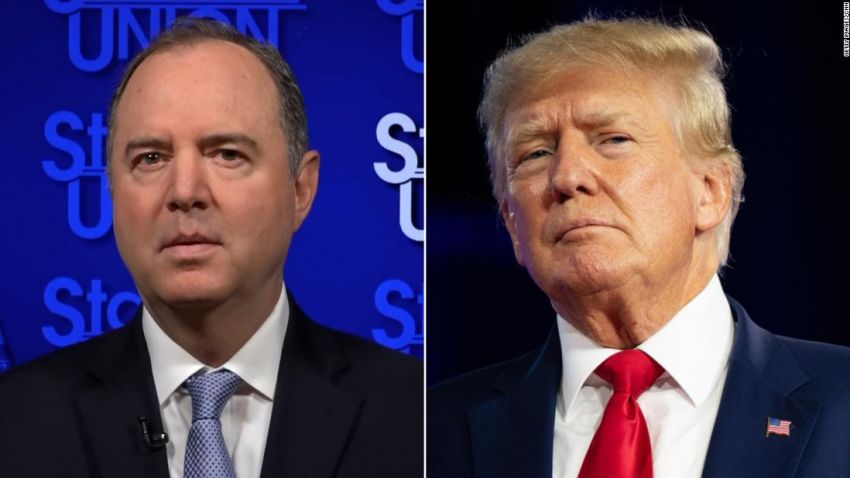 Schiff reacts to Trump: 'Those comments don't demonstrate much intelligence of any kind'
4. North Korea
North Korea's ongoing weapons tests – two of which recently involved intercontinental ballistic missiles – is a "serious escalation" by Pyongyang and its leader Kim Jong Un, US officials say. The two ballistic missile tests conducted on February 26 and March 4 were not intended to demonstrate the range or capability of these high power weapons, but were "likely to evaluate this new system before conducting a test at full range in the future, potentially disguised as a space launch," Pentagon press secretary John Kirby said in a statement yesterday. In response, Japanese and South Korean leaders today agreed to boost ties with the US to tackle North Korea.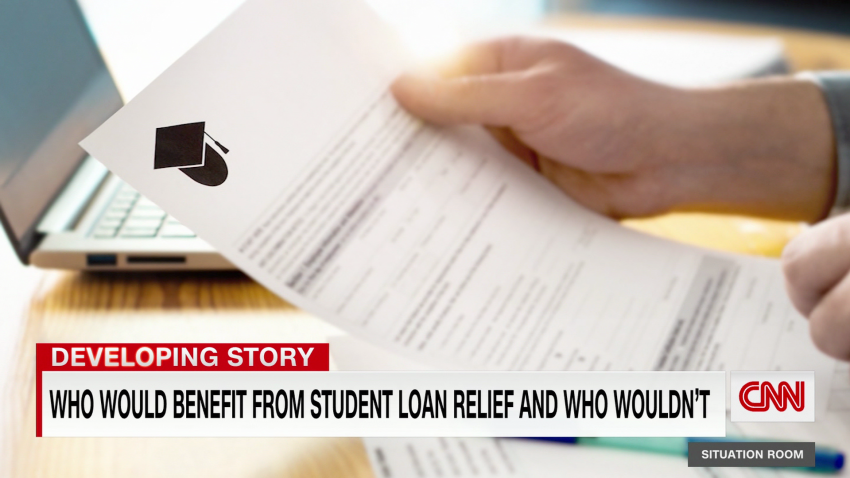 Student debt plan: who benefits?
5. Facebook
The so-called secession referendums in four Russian-occupied regions of Ukraine are set to conclude today. With the results of the Russian-organized voting expected to be announced as soon as this evening, US officials anticipate Russia could move quickly to escalate its faltering war and annex those areas of Ukraine, potentially within days. Doing so would prompt a swift response from the US, which has pledged not to recognize the results. The US is not currently expected to respond until Russia has moved to annex the regions, officials said, and whether Russia ultimately attempts to do so remains to be seen.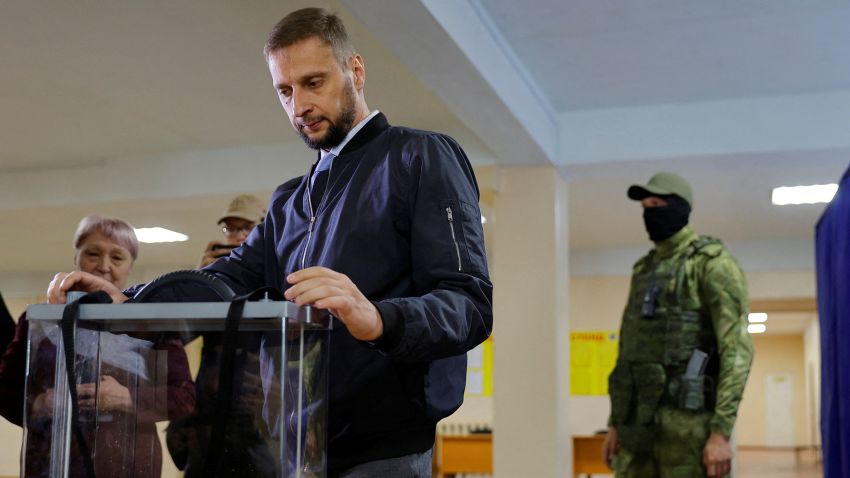 'Putin is cornered': Ex-CIA officer predicts Putin's next move
In a temporary change to hate speech policies on Facebook and Instagram, both platforms are allowing users in some countries to call for violence against Russians and Russian soldiers in the context of the Ukraine invasion, according to internal emails seen by Reuters. Meta, the parent company of both platforms, said "temporary allowances" are being made "for forms of political expression that would normally violate our rules like violent speech such as 'death to the Russian invaders.'" Meta is also allowing some posts that call for death to Russian President Vladimir Putin or Belarusian President Alexander Lukashenko in countries including Russia, Ukraine and Poland, according to the internal emails. But the platforms won't allow credible calls for violence against Russian civilians, a Meta spokesperson told CNN. 
BREAKFAST BROWSE
Hello mama Rihanna
An Illinois family has the internet wondering how they created this levitating Halloween decoration inspired by the Netflix show "Stranger Things." 
Should you eat bread?
Bread tastes so good, but we often get messages that, nutritionally, it's so bad. Here's expert advice about which loaves are healthier than the rest. 
'The Crown' gets a new queen
Production of Season 6 of "The Crown" was briefly paused after the death of Queen Elizabeth II, but Season 5 is still on track to start on November 9. Here's who will take over the role of the Queen.
President Biden