After the hardship of their journey from South America to the United States, Marialena Coromoto and her 13-year-old daughter, Neimarys, see hope in the US school system.
Days before her first day of class, Neimarys described finally feeling at peace following months of uncertainty. The young migrant from Venezuela, sitting on a park bench near the Queens, New York, hotel where she is staying with her mother, proudly showed off some of her English language basics – "Hello. How are you?" – and a colorful backpack with notebooks, pencils and a ruler that had been donated to her.
"It's all behind us now," Neimarys said in Spanish, speaking of their long journey to the border with Mexico. "It was no American dream but a nightmare."
When New York City public schools reopened on September 8, Neimarys was among the over 1,700 school aged children that arrived with asylum-seeking families since April, according to a city official briefed on the response.
"I'm excited because I'm in a country that will help me become the professional I want to be," said Neimarys, who is undecided about a career but hopes one day to return to Venezuela and buy a home.
Neimarys and her 31-year-old mother are part of a wave of undocumented immigrants and asylum seekers who have arrived in New York in recent months. Most fled economic insecurity and political upheaval in Central and South America.
Now public schools are scrambling for staff to support the newcomers and preparing for students who have suffered trauma.
"We want every child to have a chance to be able to thrive and grow and prosper no matter their ZIP code, no matter their ethnicity, no matter how they got here," New York Mayor Eric Adams said at a Bronx elementary school on the first day of classes.
'I knew we couldn't give up'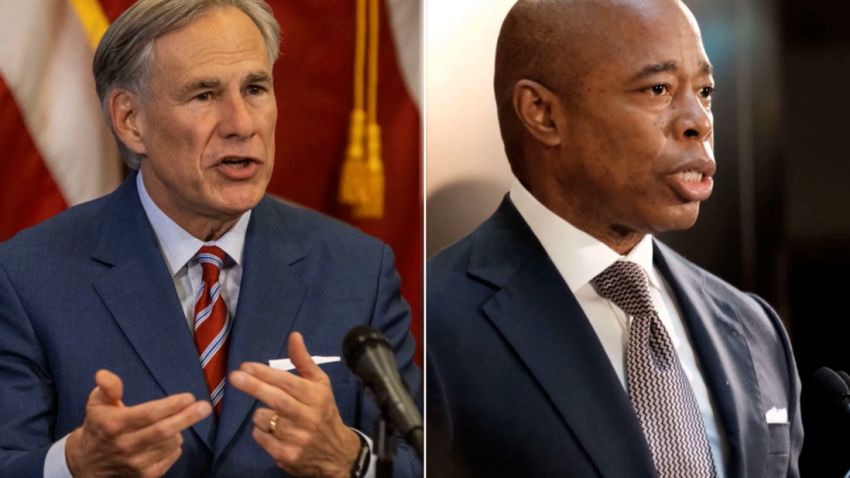 'This is not a Hollywood script, it is lives of human beings': NYC Mayor