The console of Stacy Koester's black Audi is stashed with items not found in most cars: Blue latex gloves. Allergy medicine. Bandages. Small utility knives.
But she's not a physician making house calls. She's part of a team of women in Gillette, Wyoming, who are devoting much of their time looking for clues in the case of a missing woman they have never met.
Irene Gakwa was last seen by her family during a video call on February 24 and was reported missing in late March. She was 32 at the time. The Kenyan immigrant lived in Gillette with her boyfriend, Nathan Hightman, who is considered a person of interest in her disappearance. He's separately charged with five felonies for allegedly transferring money from her bank account, changing her online banking password, maxing out her credit card and deleting her email account after she vanished.
Wearing T-shirts with the words, "Where's Irene?" and "Team Irene," the women have logged hundreds of miles in their cars, scouring the vast high plains of Campbell County for anything that might help solve the mystery.
Last weekend, their search included about two dozen people, 10 horses and ATVs donated by local residents to help them explore the area from a higher vantage point.
A big focus of their search is a 55-gallon metal drum that Gillette police say may be connected to the case.
"We believe that barrel is a key part of the investigation," Koester said.
The drum 'is an item of interest,' police say
In a May statement, Gillette police said they are "requesting information regarding the possibility of a 55-gallon metal drum, which may have been burned and/or abandoned within the county."
Police have declined to say why they're seeking details about the drum or what role it may have played in Gakwa's disappearance.
But Gakwa's oldest brother, Kennedy Wainaina, said Gillette police told the family that a neighbor reported seeing what appeared to be a fire burning in a drum in Hightman's backyard between late February and March.
Police told them they searched Hightman's property but didn't find the drum, Wainaina told CNN.
In a statement to CNN, Dan Stroup, the lead detective in the case, declined to share additional details on the drum or Wainaina's assertion.
"I am not able to provide any comment on the barrel other than it is an item of interest that we would like to examine as part of this investigation," he said.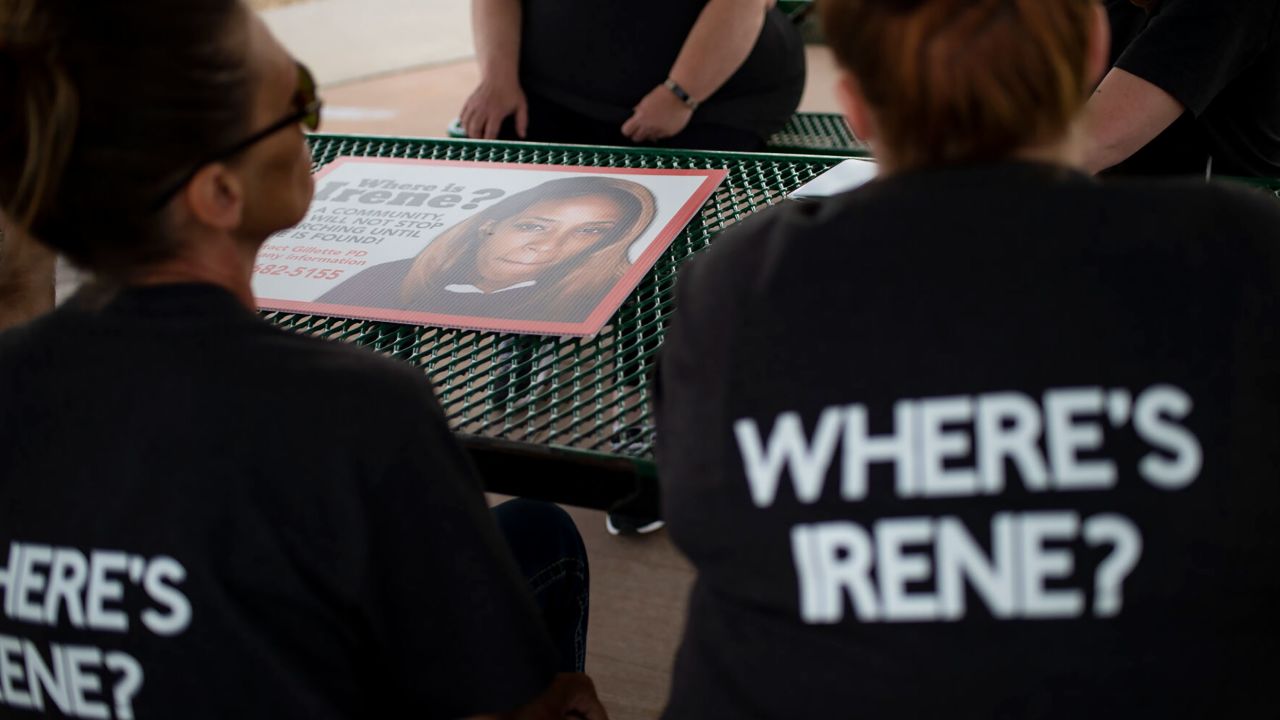 CNN has left messages via text and email with two neighbors of Hightman's but has not received a response. CNN also reached out to Hightman for comment but has not heard back.
Koester and others are now combing the area for the drum, although their search is complicated by the fact that northeastern Wyoming is full of oil and natural gas fields, and by default, oil drums. Many of them are on private property that can't be accessed without the owners' permission.