Editor's Note: Danielle Keats Citron is the Jefferson Scholars Foundation Distinguished Schenck Professor in Law and the Caddell and Chapman Professor of Law at the University of Virginia School of Law. John C. P. Goldberg is Carter Professor of General Jurisprudence at Harvard Law School. Benjamin C. Zipursky is Professor and James H. Quinn '49 Chair in Legal Ethics at Fordham Law School. The views expressed here are their own. Read more opinion on CNN.
Vanessa Bryant's recent verdict against the Los Angeles County Sheriff's and Fire Departments represents a federal jury's response to immoral and grotesquely offensive conduct by some of their employees.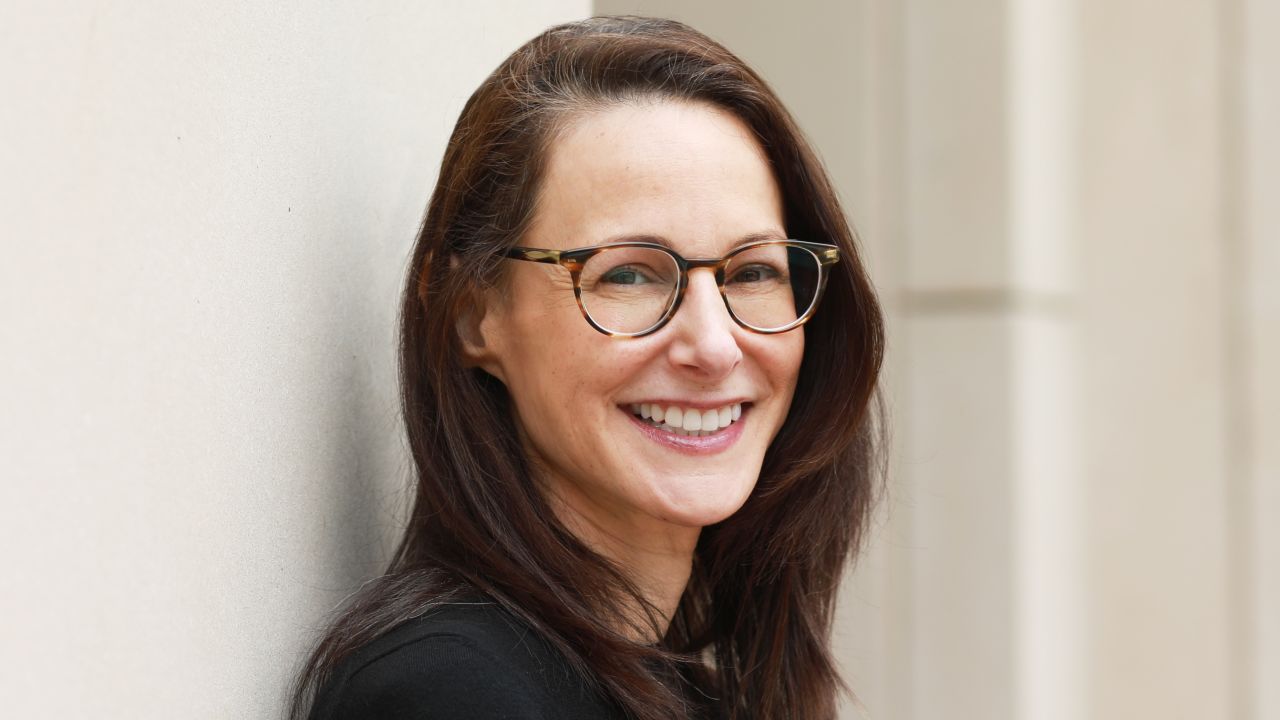 Bryant and co-plaintiff Chris Chester each lost their spouse and a child in a horrific helicopter crash that killed nine people. They sued the defendants for allowing their employees to violate the plaintiffs' constitutional right to control the dissemination of images of their deceased relatives. In particular, they alleged that, because of departmental failures, the employees – rather than displaying the respect that befit the circumstances – used their phones to photograph the crash victims' mutilated bodies and then shared those images with friends and acquaintances. Jurors awarded Bryant and Chester a total of $30 million in damages, enabling them to hold the departments and their employees accountable for this horrific invasion of privacy and dignity.
What is most disturbing about the court victory for Bryant and Chester, however, is its rarity. Every day, thousands of Americans face similar – or more egregious – privacy violations and find no redress whatsoever in our courts. Far too many people – overwhelmingly women, children, and LGBTQ individuals – suffer grievously when photographs of their naked bodies are shared or posted online, often with identifying information. Due to bigoted stereotypes and attitudes, the circulation of intimate images are particularly costly to women and minorities. The nonconsensual disclosure of such images isn't just schoolboy fun – any more than the LA officers were just doing their job.
Violations of privacy involving disclosure of intimate images exacts enormous emotional, physical and economic harm – harm compounded by the realization that, as things presently stand, there is little or nothing that can be done about it. Victims suffer PTSD and depression, and young people are vulnerable to suicide.
Fourteen-year-old Jill Naber hanged herself after a topless photo of her went viral. Fifteen-year-old Amanda Todd took her own life after a stranger convinced her to reveal her breasts on a webcam and then created a Facebook page with the image. Just before killing herself, she posted a video on YouTube explaining her devastation that the photograph is "out there forever."
For adults, intimate privacy violations result in lost jobs, economic devastation, chilled speech, and ruined reputations. The case of "Carla"—a teacher who one of us (Citron) interviewed in writing a forthcoming book on intimate privacy—illustrates the plight of a person who has faced intimate privacy violations yet lacks a meaningful way to respond. (We use a pseudonym here to avoid compounding the intimate privacy violations that remain online and searchable in her name.)
One morning, she started receiving texts from strangers asking her if she was free for sex. She immediately thought of her ex, who had warned her that she would regret ending their relationship. She Googled her name because she suspected that her ex had posted something about her online. What she found was her biggest nightmare: sexually explicit and partially nude photographs of her on adult sites and message boards. Next to the images were her name and cellphone number.
Carla's ex also created a fake account on a dating app and sent her intimate photos to men who believed they were talking to her. Carla soon discovered that most of the sites had no intention of taking down the photos because nonconsensual nude images are essential to their business model.
Although 48 states, Washington DC and two US territories today have criminal statutes that allow some perpetrators to face punishment for the disclosure of nonconsensual intimate imagery, too often law enforcement does nothing. Because state and local law-enforcement officers lack training in handling online crimes and because they suffer from troubling attitudes that trivialize intimate privacy violations, they often tell victims to turn off their computers, and to just accept that "boys will be boys."
Civil liability is even more rare. It's nearly impossible to sue the individual users posting the content, if they can even be identified. State courts routinely downplay the privacy and dignitary rights of the (typically) women and girls whose lives are destroyed. And the ironically named Communications Decency Act 230 effectively immunizes websites from liability for user-generated content.
Because of the chilling effects of this legal immunity —in some cases, judicially created and others, legislatively devised — victims not only can't get multimillion-dollar verdicts, they often can't even get lawyers to take their cases. With no deep pockets to sue, lawyers won't take victims' cases on contingency. Victims don't even have the most basic redress: the power to stop intimate images from spreading.
Vanessa Bryant endured a dehumanizing privacy violation atop an unspeakable tragedy. Her legal victory is an outlier for many reasons, including the high visibility of the Bryant family, the notorious record of public authorities in Los Angeles, and the lack of an internet dimension (which kept the Communications Decency Act immunity out of the case). The legal accountability that Bryant and Chester fortunately achieved should portend the beginning of the law's recognition and redress of intimate image abuse more broadly.
Congress should amend the Communications Decency Act to help the hundreds of millions of individuals whose privacy and dignity remain under attack, not the thousands of sites profiting from the trafficking of nonconsensual intimate images. Removing the federal immunity will not be enough, however, because the cultural biases and economic incentives shielding nonconsensual image-sharing run deep.
Lawmakers at both state and federal levels must work with victim advocates to craft new laws that halt the spread of nude images and hold individual perpetrators and their enablers legally accountable through the courts.
If you or someone you know is struggling with suicidal thoughts or mental health matters, please call the National Suicide Prevention Lifeline (NSPL) at 988 or 800-273-8255 to connect with a trained counselor, or visit the NSPL site.