Temperatures are dropping and the clocks are turning back soon. For some, that means curling up to rewatch their favorite show. For others, it's playing through the latest video game, or prepping for the World Cup and the NFL season. No matter how you prefer to hibernate, VIZIO delivers innovative, powerful sound at affordable price points, so you can turn your cold-weather den into an immersive home theater, a pro-quality gaming room or the next best thing to the stadium.
If you've never heard of VIZIO, this isn't your average entertainment tech company. Yes, the brand strives to create top-performing TV and audio products, but the creators believe that innovation must be accessible. That way, when the sound from your slim-frame TV just isn't cutting it, you can actually afford an elite sound system that fills your space with crisp, clear, booming audio.
These powerfully immersive Sound Bars enhance your home and bring people together — which is why reviewers can't stop raving about them. (When paired with a VIZIO TV, you get seamless fine-grained control of your sound from your TV remote, plus you can cast without wires using SmartCast and stream for free with VIZIO's WatchFree+.)
From $179.88; find retailers at VIZIO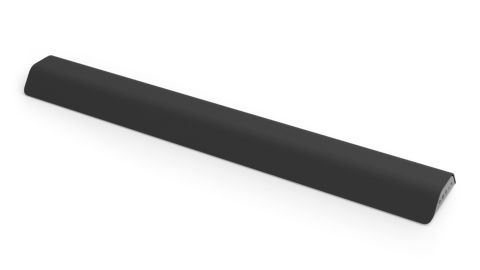 Even though it's compact and affordable, this Sound Bar does not compromise on quality. Its all-in-one design offers Dolby Atmos and DTS:X sound, not to mention built-in dual subwoofers for booming bass. That way, even in smaller spaces (like dorms, apartments and bedrooms), you can experience theater-like immersion without taking up too much room. Finally, the advanced HDMI eARC connectivity brings next-gen performance without complexity. According to reviewers, whether used for gaming or watching, the "amazing sound" will "blow [you] away," and as a result, "you won't find a better setup for this value."
From $699.99; find retailers at VIZIO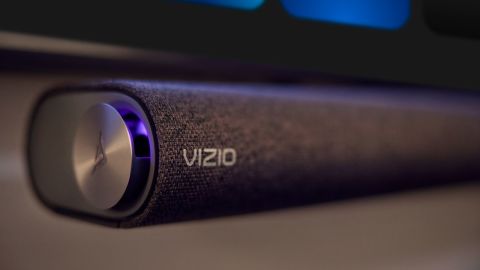 So far, this immersive Sound Bar set has earned nothing but five-star ratings on the VIZIO website. (It's also earned a CES Innovation award and an iF Design Forum award in 2022 for its looks and performance.) When you combine the dual low-profile surround units, the wireless subwoofer and the Sound Bar, there are 13 speakers in all. The patented adaptive height speakers rotate up and down depending on the content, so you can experience crisp, resonant audio no matter what you're watching. And the Dolby Atmos and DTS:X technology is wrapped in a premium charcoal fabric, so it looks as good as it sounds. Toss in the HDMI eARC connectivity, Bluetooth 5.0 and voice assistant input, and it's no wonder buyers have said the "sound is superb" and the design "feels so high tech."
From $999.99; find retailers at VIZIO
The higher-end sibling to the M-Series Elevate, this four-piece home theater is "better [than] systems costing twice as much," according to one reviewer. Others wrote things like "truly exceptional," and "All I can say is wow; the Dolby Atmos kicks everything into a different level." With this set, you'll find the unique adaptive height speaker technology in a super sleek, rotating design, which directs the sound upwards to project Dolby Atmos and DTS:X sound off of your ceiling. The result? Incredibly immersive cinematic performance for well under the $1,000 mark and without crowding up your living space.