Get '5 things' in your inbox
If your day doesn't start until you've gotten up to speed on the latest headlines, then let us introduce you to your new favorite morning fix. Sign up here for the '5 Things' newsletter.
This morning's October jobs report is expected to contain good news. An estimated 450,000 jobs were added last month, more than in both September and August.
Here's what you need to know to Get Up to Speed and On with Your Day.
(You can also get "5 Things You Need to Know Today" delivered to your inbox daily. Sign up here.)
1. Capitol riot
Major cities in Ukraine were attacked by Russian forces today as evacuations continue in several parts of the country. More than 100,000 people have been evacuated in the past two days as the threat of Russian bomb strikes remains an ongoing concern for Ukrainians. Russia has been using its neighbor Belarus as a springboard for many of its air operations in Ukraine, but the Russian army appears to be facing difficulties on the ground, "particularly in the logistical field and in the field of intelligence," a French military spokesman said. In the US, patience is running thin on Capitol Hill, with Republicans – and even some Democrats – challenging the Biden administration to go further to help Ukraine. Sources say President Joe Biden plans to announce today that the US, along with the G7 and European Union, will call for revoking "most favored nation" status for Russia – a retraction of permanent normal trade relations. 
2. Climate
Today marks two years since the World Health Organization declared the Covid-19 outbreak a pandemic. Since then, official reports through the end of 2021 show that 6 million people worldwide have died directly because of Covid-19. But researchers estimate in a new study that the global pandemic death toll is actually three times higher than that figure. Some of this excess mortality may have been missed in official counts due to the lack of diagnostic or reporting resources, the study says. As for masking, most counties across the US have rolled back requirements or lifted mandates in some form. Only 2% of Americans – about 7 million people – live in a county where the CDC still recommends universal indoor masking.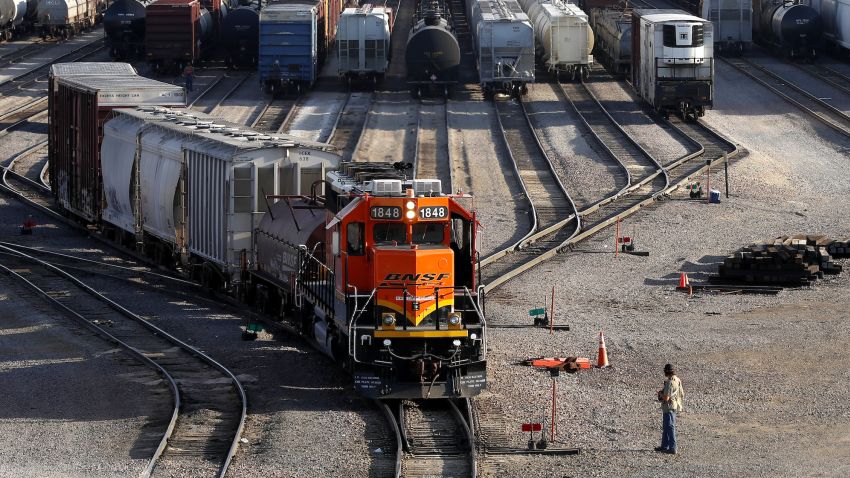 Looming rail strike could raise gas prices
3. Coronavirus
The lockout is over. Major League Baseball and the players union yesterday reached a deal on a new collective bargaining agreement, ending the first league work stoppage since the players went on strike in 1994. With spring training camps set to open Sunday, the deal ends a nearly 100-day lockout. At issue were disagreements over how to distribute an estimated $11 billion in annual revenue. Owners have said they have been battered by shrinking attendance, and players – particularly those who are not among the stars of the league – have seen salaries decline in recent years. Some of the key components of the new agreement include significant increases to minimum salaries and an expanded postseason, according to the players' union. In light of the deal, MLB tweeted a video with the words, "Let the fun begin!" Opening Day is April 7.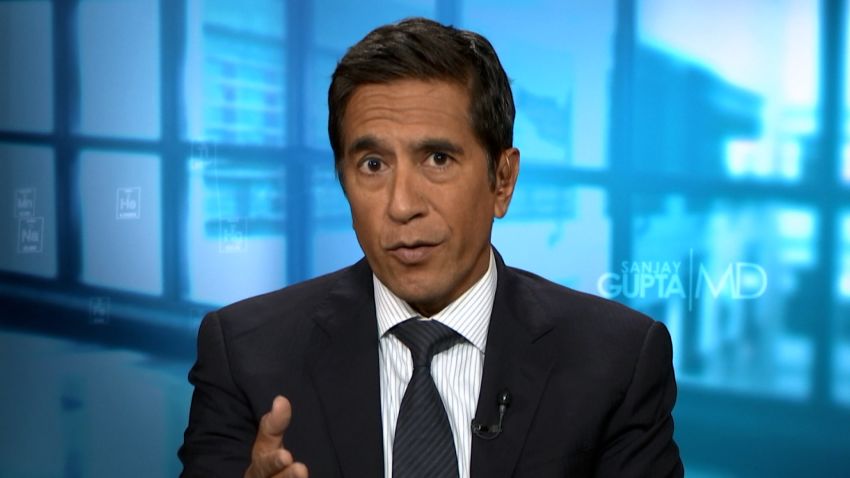 Dr. Sanjay Gupta clears up confusion surrounding monkeypox
4. Election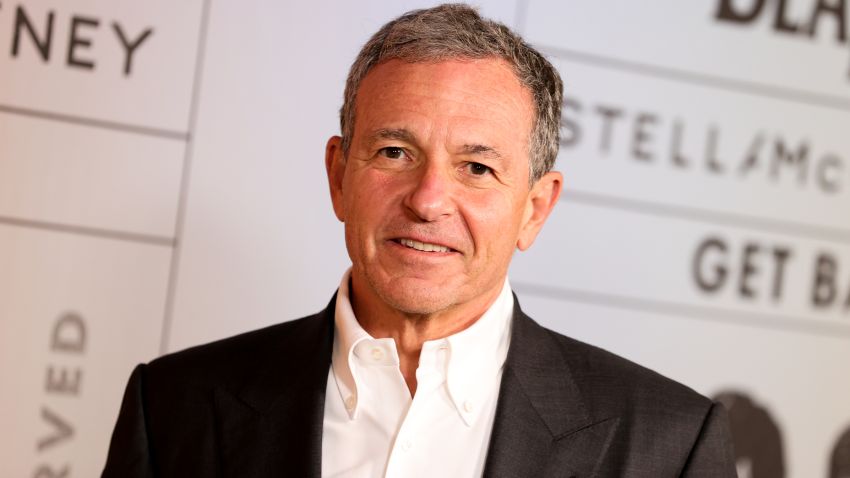 Bob Iger: Disney buying Twitter 'would've been irresponsible'
5. Venezuela
Ukrainian officials say the entire region of Kharkiv was without electricity today, citing "insidious shelling by Russian [forces]" as the cause. While Ukraine has claimed major territorial gains in the Kharkiv region since the beginning of the month, various challenges remain to restore parts of the region to Ukrainian control. Meanwhile, deputies from 18 municipal districts in Moscow, St. Petersburg and Kolpino called for Russian President Vladimir Putin's resignation, according to a petition with a list of signatures shared on Twitter Monday. "We, the municipal deputies of Russia, believe that the actions of its president Vladimir Putin are detrimental to Russia's and its citizens' future," the petition said.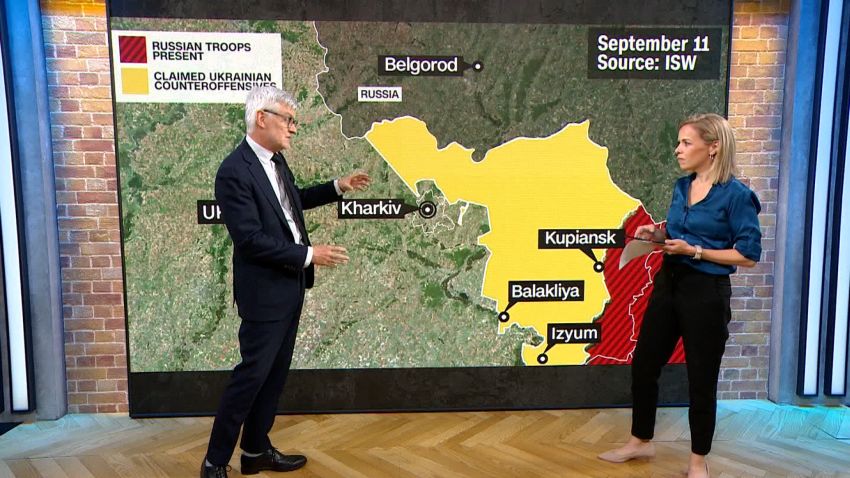 Map shows how Ukraine pulled off counteroffensive
In a temporary change to hate speech policies on Facebook and Instagram, both platforms are allowing users in some countries to call for violence against Russians and Russian soldiers in the context of the Ukraine invasion, according to internal emails seen by Reuters. Meta, the parent company of both platforms, said "temporary allowances" are being made "for forms of political expression that would normally violate our rules like violent speech such as 'death to the Russian invaders.'" Meta is also allowing some posts that call for death to Russian President Vladimir Putin or Belarusian President Alexander Lukashenko in countries including Russia, Ukraine and Poland, according to the internal emails. But the platforms won't allow credible calls for violence against Russian civilians, a Meta spokesperson told CNN. 
BREAKFAST BROWSE
A 16-year-old is on a quest to become the youngest person to fly around the world solo
Here's who took home the most awards at the 74th Emmy Awards, celebrating the best in television. (Pro-tip: If you're looking for a new binge-worthy show, this list is for you.)
Apple iOS 16 is now available for download
Apple released its latest software upgrade that allows you to personalize your iPhone's lock screens. Check out what else you can do with iOS 16.
Dining at 1,820 feet, in South Korea's highest restaurant
Your dinner table is ready… and it's a window seat on the 123rd floor. What do you think about the view?
150-million-year-old dinosaur skeleton will be auctioned in Paris
A paleontology expert said fossil collectors have been asking for "a dinosaur that can fit my living room." Well, here it is – colossal price tag and all.
Canadian family taking world tour before children lose their vision
These three children have a rare genetic condition that causes a loss or decline in vision over time. So, their parents came up with a brilliant idea: Travel the world now to store up "visual memories" for later.
IN MEMORIAM
French-Swiss director, Jean-Luc Godard – a key figure in the Nouvelle Vague, the film-making movement that revolutionized cinema in the late 1950s and 60s – has died aged 91, French media is reporting. French President Emmanuel Macron tweeted a tribute to the director, writing the country has lost a "national treasure."
TODAY'S NUMBER
3
That's how many days NASA is pushing back the next launch attempt for its Artemis I mega moon rocket, moving the new target launch date to September 27 from September 23. The space agency said Monday it is still working through an issue with the rocket after it sprung a leak during the last launch attempt at the Kennedy Space Center in Florida on Saturday, September 3. A potential backup launch date for October 2 is also "under review," according to NASA.
TODAY'S QUOTE
"As long as we are fortunate enough to be breathing, we will breathe in, breathe through, breathe deep, breathe out. And I'm a doctor now, so I know how breathing works."
–President Joe Biden, delivering a speech Monday focused on his "Moonshot" initiative to reduce cancer deaths in the US by at least 50% in the next 25 years. Biden – who lost his son to brain cancer – called the goal "completely doable" and said he would use his authority to increase funding for cancer research. Biden's speech came on the 60th anniversary of former President John F. Kennedy's original "Moonshot" speech, in which he unveiled his goal of landing a man on the moon.
TODAY'S WEATHER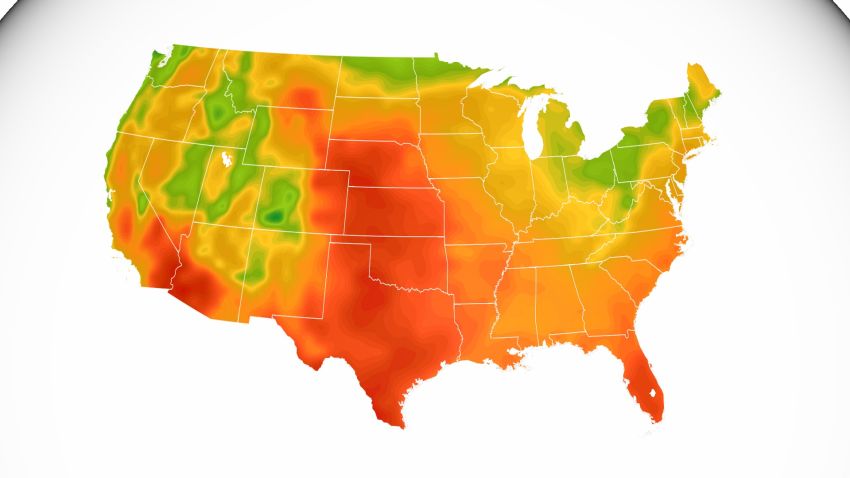 'False fall' hits the Northeast as heat rebounds for the central US
Check your local forecast here>>>
AND FINALLY
A Virtual Vacation to Paris
Before alarm clocks were created, people known as "knocker-uppers" were paid to stroll around cities and wake people up. (Click here to view)