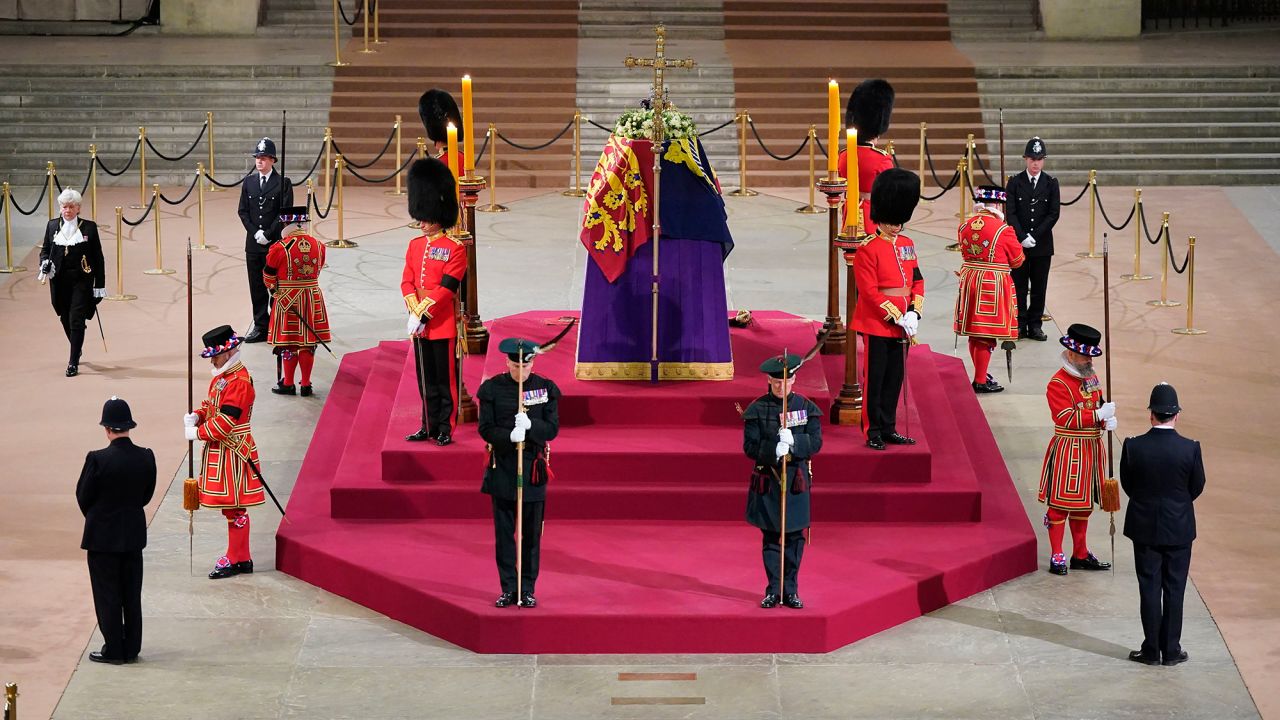 In pictures: The UK mourns Queen Elizabeth II
Updated 5:29 AM EDT, Mon September 19, 2022
The state funeral of Queen Elizabeth II is taking place Monday at London's Westminster Abbey.
Presidents, prime ministers, princes, an emperor and an empress are among the dignitaries attending the event -- a testament to the Queen's far-reaching appeal and deft diplomacy.
Mourners packed London's streets for days for the chance to see the Queen's coffin while she was lying in state. The line, aka The Queue, stretched for several miles.
The Queen, the longest-reigning monarch in British history, died September 8 at the age of 96.