Queen Elizabeth II, who has died age 96 after the longest reign in British history, will be mourned around the globe as one of the last monarchs born to a classic age of European royalty, when kings and queens wielded genuine political power.
Elizabeth's death comes seven months after she marked the 70th anniversary of her accession to the throne, yet another milestone achievement in the remarkable life of a queen who, though reluctantly thrust into the spotlight at a young age, won almost universal praise for her steadfast dedication to duty.
Her long reign saw Britain transformed from a war-weary declining imperial power into a modern multi-cultural state that rarely looked to its monarch for leadership, but still held her in high esteem.
And while it witnessed its fair share of joy – not least the 2011 marriage of the Queen's grandson Prince William to Catherine Middleton, and the birth of their three children – Elizabeth's rule also weathered many storms, both public and personal, as the monarchy tried to keep pace with changing times.
Elizabeth Alexandra Mary was born in 1926, the first child of the Duke and Duchess of York. 
But she didn't become heir presumptive to the throne until 1937, when her father was crowned King George VI after the scandalous abdication of his older brother – events dramatized in the Oscar-winning film "The King's Speech" and hit Netflix show "The Crown."
Wartime freedoms
As World War II erupted, Elizabeth was quietly groomed for statehood. 
While living out the Blitz on London in nearby Windsor Castle, she was privately tutored in matters of constitution by Henry Marten, an eccentric yet respected teacher who reputedly kept a pet raven in his study.
She began taking tentative steps into public life in 1940 when, aged 14, she made her first radio broadcast: a speech to children displaced by the conflict. At 16, she was made an honorary colonel of the Grenadier Guards, a British army infantry regiment.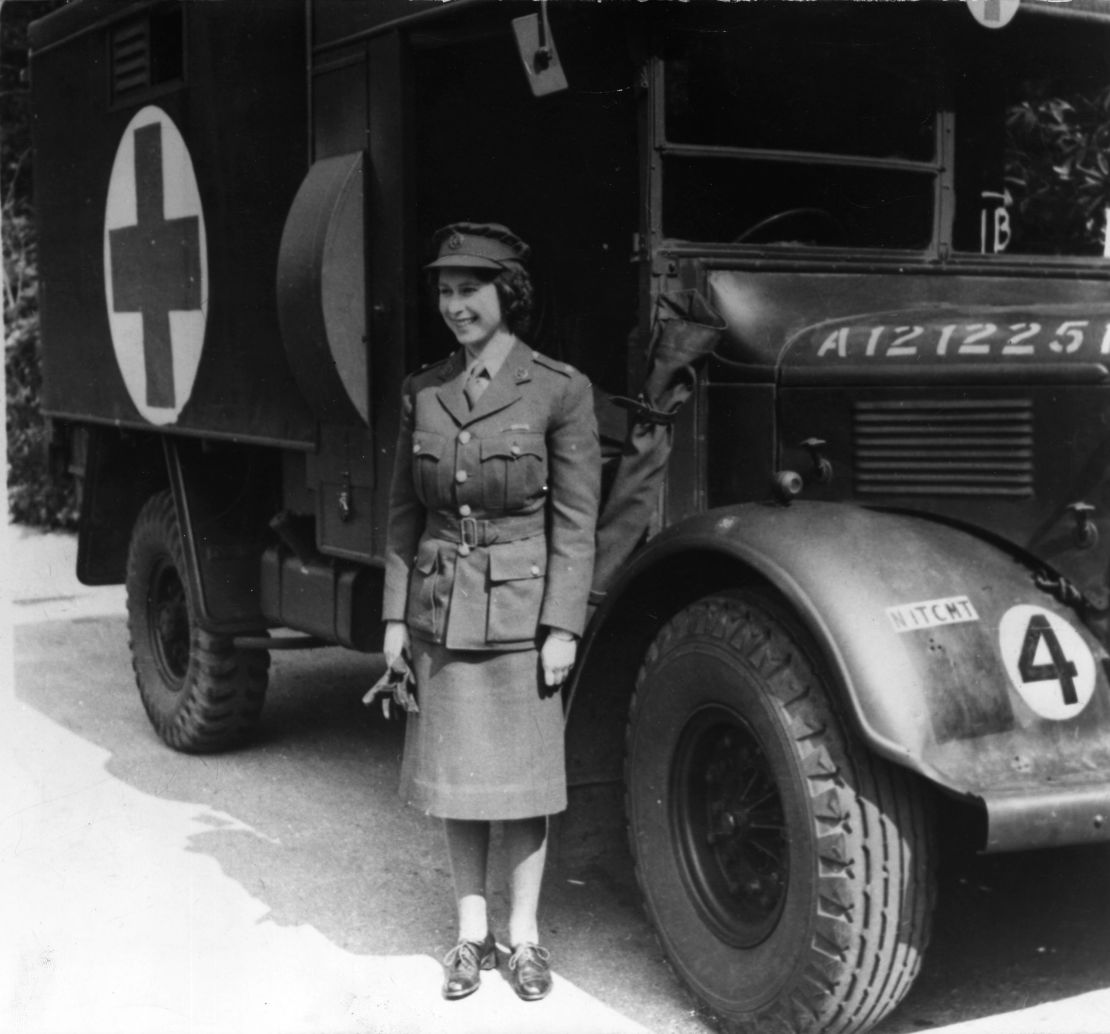 Wartime offered her certain freedoms beyond the traditional constraints of royal life. 
In 1945 she joined the Auxiliary Territorial Service and spent four weeks getting her hands covered in oil and grease as she learned to drive and maintain military vehicles.
When victory was declared in Europe, a uniformed Elizabeth mingled with jubilant crowds outside Buckingham Palace.
Peacetime brought the return of Lieutenant Prince Philip of Greece and Denmark, a handsome young naval officer who had, by all accounts, won her heart when she was just 13. The pair married in Westminster Abbey in 1947. Their first son, Charles, was born just over a year later.