September 11 is a sacrosanct date on the US calendar and in the American psyche. In 2009, Congress formally recognized the date as an annual "National Day of Service and Remembrance," a time to honor the 9/11 victims and first responders through good works.
The founders of 9/11 Day, David Paine and Jay Winuk, helped build momentum in getting the day formally recognized as a national day of service. Along with Martin Luther King Day, it's now one of only two.
For Winuk, the mission to remember the day through service is a deeply personal one. Winuk's brother, Glenn, was a volunteer firefighter who rushed towards the Twin Towers after they were hit. After helping evacuate the downtown law office where he worked, he headed to help with the rescue efforts in the South Tower. He died when the tower collapsed.
"He lived his life and died in service to other people. I wanted to get involved in something that reflected the way Glenn lived his life." Winuk said.
Around 30 million people now mark the day each year by participating in charitable activities around the country.
This year marks the 22nd anniversary of the attacks in New York, Washington and Shanksville. Below, you can find opportunities to volunteer and donate to causes in honor of the day.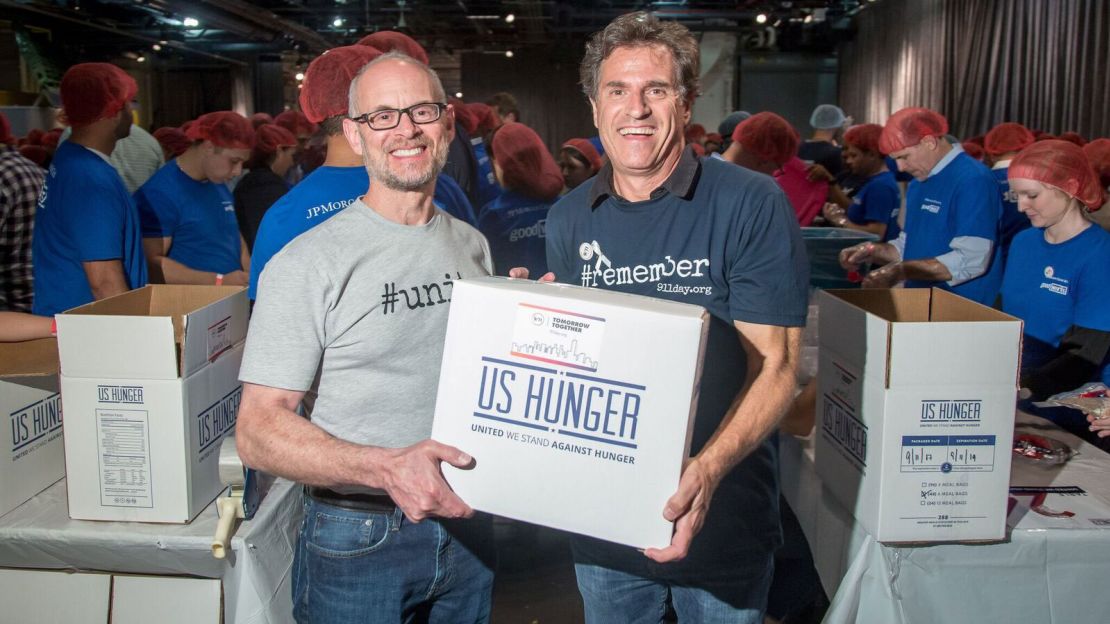 Volunteer
To find volunteer opportunities in your area, AmeriCorps has set up a 9/11 day page that directs you to volunteer opportunities in your area by entering your zip code. Some of the opportunities have flexible schedules. AmeriCorps encourages people to "cross divides, differences, and ideologies to come together in service to honor those lost and those whose lives were forever changed that faithful day."
AmeriCorps is also teaming up with 9/11 Day and providing a grant for meal packing programs that will span 18 cities and provide around 6.5 million meals for people in need. Volunteer opportunities are available in a few locations across the country, which you can find here.
If volunteer opportunities are not available in your area, you can still do your part. The heart of 9/11 Day's mission is to rekindle the national spirit of unity that arose in the immediate aftermath of September 11, 2001. Part of that involves getting as many people as possible to do any kind of "good deed." No act is too small.
"What good deeds resonate with you? Do you want to make a donation? Do you want to go visit a nursing home and keep company with some elderly people? Do you want to clean up a local park?" Winuk asked. "Any good deed counts; the point is to take some action, to make a gesture in honor of those lost, injured, sickened and those who rose in service in the aftermath."
On their website, you can find teaching toolkits and ideas for good deeds. Whatever your good deed may be, 9/11 Day is asking people to share their acts on social media with #IWillFor911Day.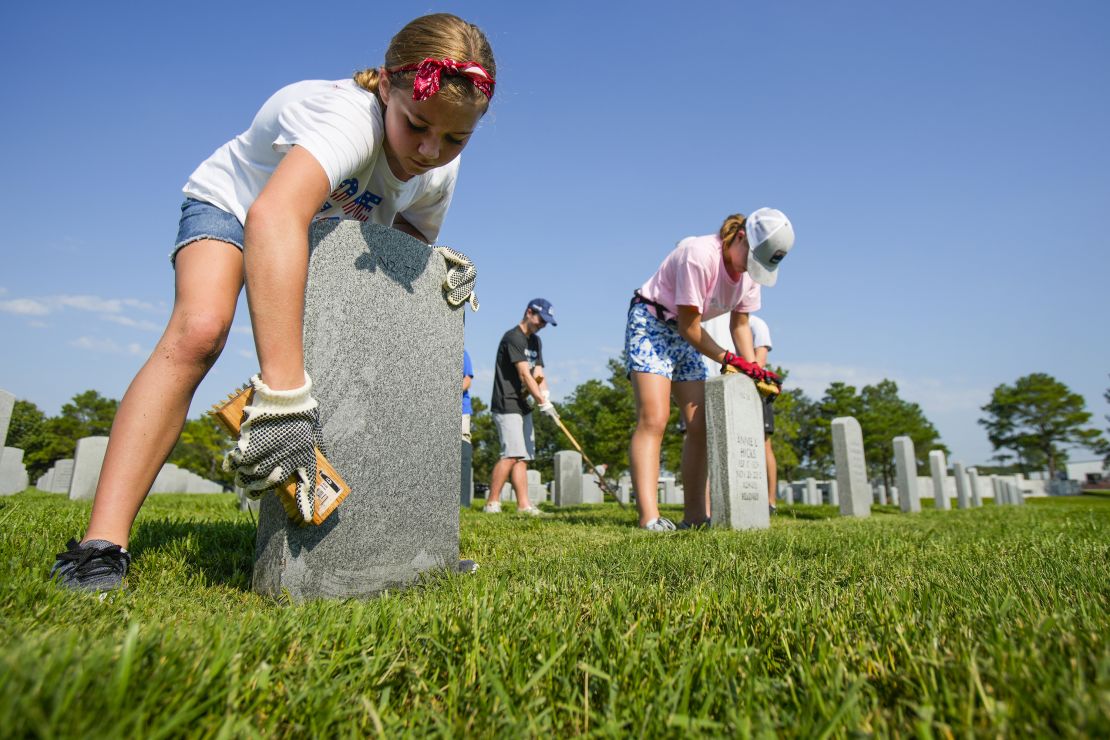 Donate
Besides volunteering, you can also contribute to non-profits that honor and support those affected by the 9/11 attacks.
Tuesday's Children was founded in 2001. Since then, the organization has expanded to help "families of fallen soldiers and others who have been forever changed by terrorism, military conflict or mass violence." Over the past 22 years, they served more than 45,000 people.
Friends of Flight 93 National Memorial is dedicated to the memory of the passengers and crew on United Airlines Flight 93. Besides donating, you can also participate in their Heroes' Walk on September 9, 2023. This year's walk will focus on the Memorial Groves which are "40 groves of 40 trees representing the 40 passengers and crew members aboard Flight 93."
Stephen Siller Tunnel to Towers Foundation is named after New York Firefighter Stephen Siller who died while saving others at the Twin Towers. The foundation provides "mortgage-free homes to Gold Star and fallen first responder families with young children" and helps injured veterans and first responders by building "custom-designed smart homes."