At least eight prominent Russian businessmen have reportedly died by suicide or in as yet unexplained accidents since late January, with six of them associated with Russia's two largest energy companies.
Four of those six were linked to the Russian state-owned energy giant Gazprom or one of its subsidiaries, while the other two were associated with Lukoil, Russia's largest privately owned oil and gas company.
Earlier this year, the company took the unusual public stance of speaking out against Russia's war in Ukraine, calling for sympathy for the victims, and for the end of the conflict.
Lukoil's chairman Ravil Maganov died this week after falling out of the window of a hospital in Moscow, according to Russian state news agency TASS.
Lukoil confirmed the death on Thursday in a statement published on its website.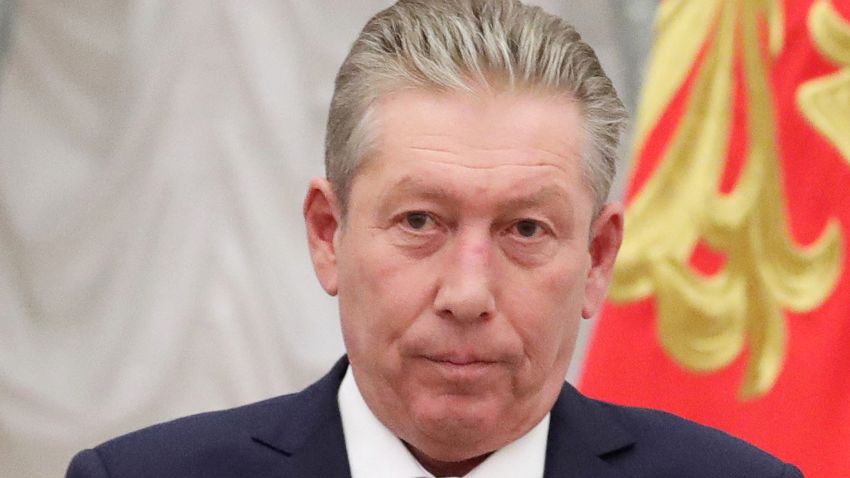 What we know about Lukoil chairman's death
Maganov "passed away following a severe illness," Lukoil said, making no mention of a fall. "Maganov immensely contributed to the development of not only the company, but of the entire Russian oil and gas sector."

Another top Lukoil manager, Alexander Subbotin, was found dead near Moscow in May after reportedly visiting a shaman, TASS reported. Russia's State News Agency quoted an official as saying authorities were called to an unconscious man suffering from a heart failure. TASS reported the police opened a criminal investigation into the case.
Links with Gazprom
In the first of the deaths reported this year, a top executive at Gazprom was found dead in his cottage in the village of Leninsky near Leningrad on January 30, 2022, according to Russian state media outlet RIA Novosti.
RIA reported that a suicide note was found at the scene and that the investigators were investigating the death as a suicide. Russian national broadcaster RenTv has identified the man as Leonid Shulman, the head of transport at Gazprom Invest.
Just a month after that, another top executive at Gazprom was found dead in the same village. Alexander Tyulakov was discovered dead in his garage on February 25, according to Novaya Gazeta, an independent Russian newspaper. Novaya Gazeta reported he died by suicide.
CNN's calls to Gazprom have not been returned.
CNN has asked Russia's Investigative Committee for comment on the two cases but has not received a response.
Two more Russian businessmen with links to Gazprom died in apparent murder-suicide incidents in April.
One of them, Vladislav Avayev, the former vice-president of Gazprombank, was found dead with his wife and daughter in his Moscow apartment on April 18, according to TASS.