Two of California's many wildfires are threatening Sequoia National Park and the massive, iconic trees that grow there. And in Louisiana, Tropical Depression Nicholas could slow down recovery from Hurricane Ida, which just blew through two weeks ago.
Here's what you need to know to Get Up to Speed and On with Your Day.
Here's what you need to know to Get Up to Speed and On with Your Day.
(You can also get "5 Things You Need to Know Today" delivered to your inbox daily. Sign up here.)
1. California recall
A flood watch is currently in place for millions of people across the southwestern US after a weekend of rain and thunderstorms drenched the region. In Las Vegas, at least two people have died in flooding since last week in what has become the wettest monsoon season in a decade. In Texas, the National Hurricane Center is monitoring a disturbance that will bring thunderstorms and up to 6 inches of rain over the next few days, leading to potential flash flooding. While the rain has brought relief to some drought-stricken areas, experts say climate change is increasing the likelihood of extreme flooding and catastrophic disasters. Separately, a new study indicates a disastrous megaflood is coming to California in the next four decades – and experts say it would be unlike anything anyone alive today has ever experienced.
2. Coronavirus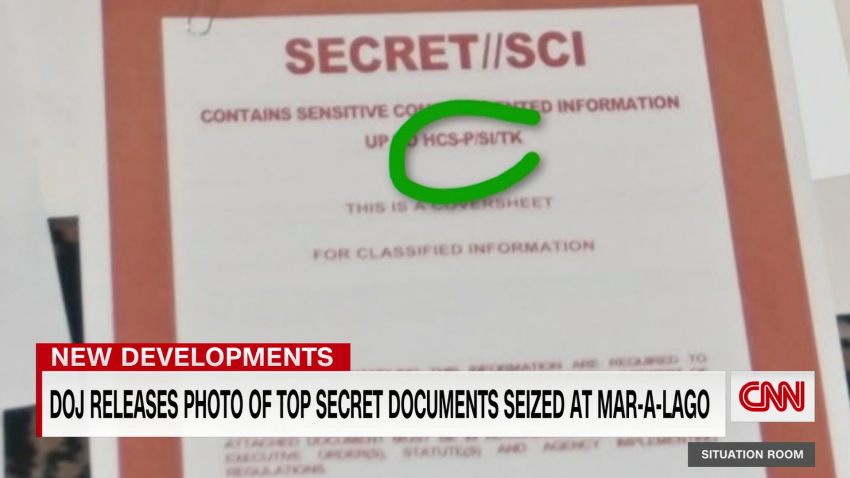 FBI photo shows "classified" markings
3. Gen. Mark Milley
5. Haiti
5. UK deportations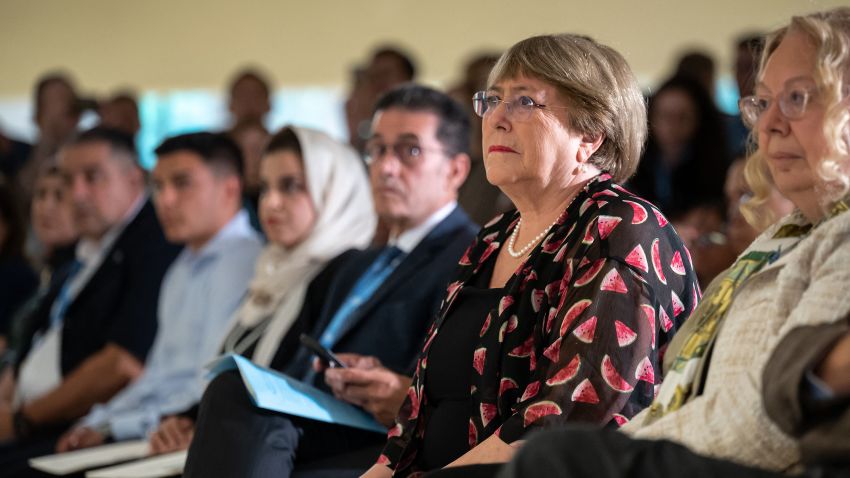 Hear from UN human rights official on the Xinjiang report before the release
BREAKFAST BROWSE
Man vs. Emu
Williams is reminding the world why she just may be the greatest women's tennis player of all time in what could be her final act. Tonight, she will step on the court with her sister Venus in doubles play.
The 'world's largest food fight'
Thousands of people were covered in tomatoes after a massive food fight in the streets of Spain. Watch the video here.
Microbreaks at work can increase well-being
This is your reminder to get some fresh air during your workday. A 10-minute walk midday can increase vigor while decreasing fatigue, experts say.
Dazzling pink diamond could fetch more than $21 million at auction
At 11.15 carats, this rare gem is described as one of the world's purest pink diamonds. 
This care home recruits babies to cheer up elderly residents
Babies are being asked to visit this care home whenever they want – and they receive baby formula and diapers during their cheerful visits.
TODAY'S NUMBER
17
That's how many people in the Chinese metropolis of Chengdu will be impacted by a sweeping citywide lockdown today due to stringent zero-Covid measures. To slow the spread of the virus, businesses will be shut down and all residents in the capital of Sichuan province in southwest China will be ordered to stay at home from 6 p.m. today, except for mandatory Covid testing. 
TODAY'S QUOTE
"This is merely an attempt to stop a man that is leading in every poll, against both Republicans and Democrats by wide margins, from running again for the Presidency."
– Democrat Mary Peltola, sharing a victory message on Twitter Wednesday after voting results determined she is set to make history as the first Alaska Native in Congress. Despite Peltola's win against former Gov. Sarah Palin, the two will face off again in November to fill the state's lone House seat for the next full term.
TODAY'S WEATHER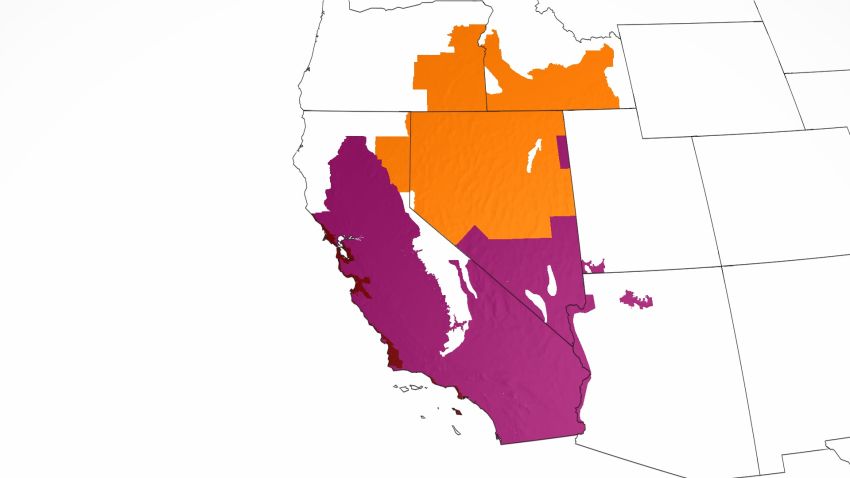 Heat wave continues to build across the West
Check your local forecast here>>>
AND FINALLY
Hear the Otherworldly Sounds of Skating on Thin Ice
This looks like CGI… but it's actually 2,500 switches turning water on and off to create a stunning motion visual. (Click here to view)