It's World Bee Day! Did you know bees "dance?" And can use tools? There are lots of fascinating things to discover about these petite pollinators.
Here's what you need to know to Get Up to Speed and On with Your Day.
(You can also get "5 Things You Need to Know Today" delivered to your inbox daily. Sign up here.)
1. Congress
Arizona, Kansas, Michigan, Missouri and Washington held primary elections yesterday, with several key votes on their ballots. Kansas voters rejected an amendment that would have removed the right to an abortion from the state's constitution. This is the first time citizens have been able to weigh in on the issue at the polls since Roe v. Wade was overturned, and the high turnout in Kansas could be a sign that voters will continue to show up to make their disagreement known. In Missouri, disgraced former Gov. Eric Greitens lost his Republican primary after a controversial attempt to reenter politics. Several election deniers backed by former President Donald Trump were on the ballot in Arizona, Michigan and Washington. Some of these races are still too close to call, but Trump-backed Tudor Dixon is projected to become Michigan Gov. Gretchen Whitmer's challenger in November. 
2. Coronavirus
A federal jury awarded $31 million in damages after finding the Los Angeles County Sheriff and Fire departments liable for infringing on the constitutional rights of Vanessa Bryant and co-plaintiff Christopher Chester, who each lost a spouse and daughter in the helicopter crash in January 2020. Bryant was awarded $16 million in damages and Chris Chester was awarded $15 million. The lawsuit said LA County deputies and firefighters took photos of not just wreckage from the helicopter, but also the mangled bodies of those killed – including NBA star Kobe Bryant, his daughter Gianna, Chester's wife Sarah, his daughter Payton and five others. Bryant and Chester testified they live in fear the photos may surface, despite LA County's assertion each picture had been destroyed.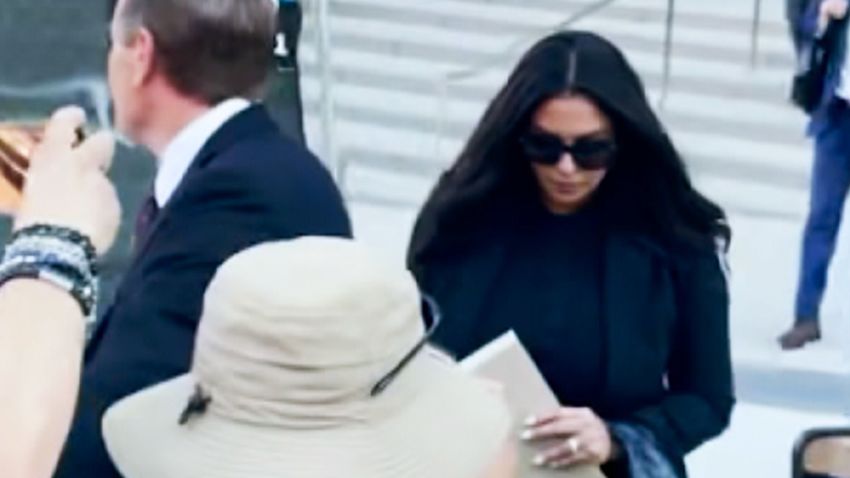 Kobe Bryant's widow leaves court in tears after moment in court
As Russian shelling and missile attacks continue to cause widespread destruction throughout his country, Ukrainian President Volodymyr Zelensky said today that the work required to rebuild Ukraine should be a "common task" of the democratic world. Ukraine's infrastructure losses amount to more than $100 billion, according to its prime minister. This comes as Ukraine's military has warned that Russian forces are preparing for renewed assaults on cities in the Donetsk region still controlled by Kyiv after taking over Lysychansk – the final city to fall in the Luhansk region. Meanwhile, up to 60 million tons of grain could be stuck in Ukraine by the fall if Russia continues to block the country's exports, Zelensky said.
3. Mideast violence
The city of Akron, Ohio, remains on edge one week after the fatal police shooting of 25-year-old Jayland Walker. A news conference held by city officials one Sunday – along with the release of 13 police body camera videos – has started to paint a fuller picture of the shooting, which police say happened when Walker, who is Black, fled an attempted traffic stop on June 27. Walker was unarmed at the time he was killed, Akron Police Chief Stephen Mylett said. Authorities said Walker suffered at least 60 wounds in the fatal shooting. The Mayor of Akron declared a state of emergency and issued a curfew for Monday night through this morning in order to "preserve peace" in the community.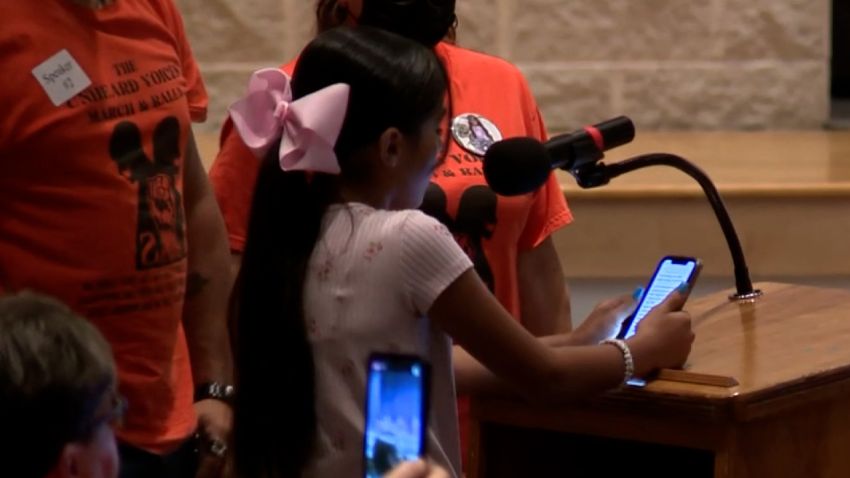 'Turn in your badge': Child demands Chief Arredondo be fired
4. Policing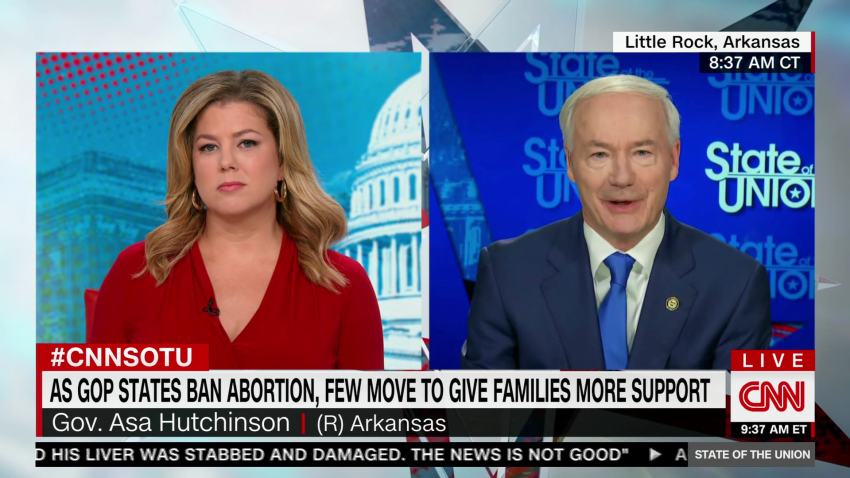 GOP governor: Red states need to expand support for families after banning abortion
5. South China Sea
Ukrainian officials said at least 25 people were killed in an attack on a train station as Russia conducted missile strikes across Ukraine on Wednesday. The attack was one of several Russian strikes carried out in the region on Ukrainian Independence Day. Also on Wednesday, the US said it will provide Ukraine with counter-unmanned aerial systems "to shoot missiles out of the sky." Separately, Russia's defense minister today said Russian authorities will provide the necessary assistance for an inspection of the Zaporizhzhia nuclear plant. Western leaders and several other officials have stressed the need for the United Nations nuclear watchdog to visit the plant in southeastern Ukraine, where shelling has sparked fears of a potential disaster.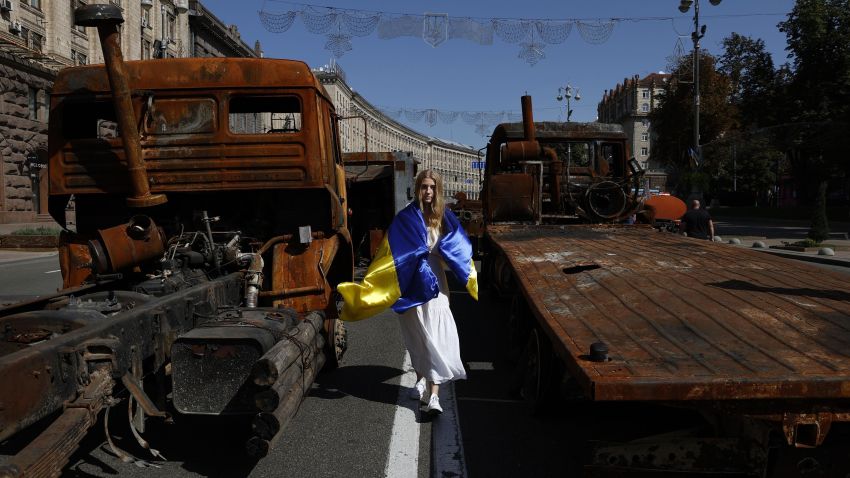 Six months of war, 31 years of independence: Where does Ukraine stand now?
The Eiffel Tower in Paris is reportedly riddled with rust and badly in need of repairs. However, the iconic landmark is instead being given a paint job costing 60 million euros in preparation for the 2024 Olympics, Reuters reports, according to a confidential analysis cited by French magazine Marianne. The Eiffel Tower, built by Gustave Eiffel in the late 19th century, is among the most visited tourist sites in the world, welcoming about six million visitors each year. "It is simple, if Gustave Eiffel visited the place he would have a heart attack," one unnamed manager at the tower told Marianne. The company that oversees the tower is reluctant to close the tower for a long time because of the tourist revenue that would be lost, Marianne said.
BREAKFAST BROWSE
Watch this baby elephant play with bubbles
This 10-month-old elephant at the Fort Worth Zoo is 1,090 pounds of cuteness. Watch the adorable video here.
At 55, Nicole Kidman remains one of fashion's biggest risk-takers
Check out the actor's latest jaw-dropping cover photos. Stunning!
Chick-fil-A's grilled nuggets and filets have a dairy allergen
While this may not matter to some consumers, this temporary dairy contamination can be dangerous to those with allergies.
Inside Flightradar24, the website that tracks every plane in the sky
This website was founded "completely by accident." Now, it tracks the real-time movements of more than 200,000 planes every day.
Party City is hiring 20,000 people, expecting an epic Halloween
Get your costumes early. Halloween celebrations are anticipated to return with pre-pandemic fervor.
IN MEMORIAM
Legendary Vietnam War photographer Tim Page died Wednesday in Australia at the age of 78, fellow journalist Ben Bohane confirmed to CNN. Page was one of a corps of young freelance journalists who would hop on US military helicopters to photograph some of the most intense action of the conflict. Page had cancer, according to Bohane.
TODAY'S NUMBER
$10,000
That's the age of Mack Rutherford, the youngest person to fly around the world solo in a small aircraft, according to Guinness World Records. The British-Belgian national set the world record Wednesday after landing in the Bulgarian capital of Sofia, where his journey began on March 23. His route spanned 52 countries across five continents. Inspired to fly by his family, the teenager was just 15 years old when he received his first pilot's license. 
TODAY'S QUOTE
"I'm terrified I might be here forever."
– First lady Jill Biden, sharing a photo of her isolating with her cat after testing positive Wednesday for a rebound case of Covid-19. Biden, who is currently in Rehoboth Beach, Delaware, previously tested positive on August 15. The first lady has not had a reemergence of symptoms, her deputy communications director Kelsey Donohue told CNN.
TODAY'S WEATHER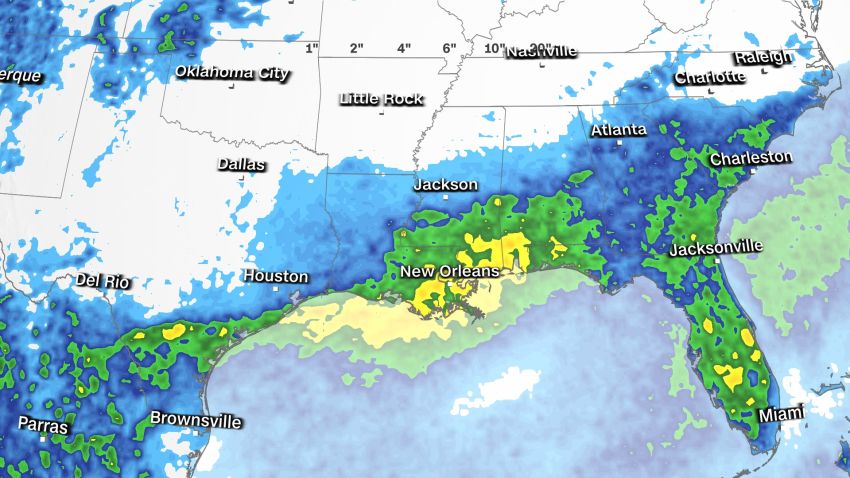 Rain begins to dwindle across the South after heavy flooding
Check your local forecast here>>>
AND FINALLY
Parrot uses a face mask as hammock
Polar Bear Love!
Sleep barely exists when you have newborns. Watch these cute polar bear cubs climb on their mother while she's trying to sleep. (Click here to view)