The Rev. Jeremy Rutledge was looking back on one of the worst experiences in his life when he decided to write a letter to the stranger who helped him when all others failed.
Rutledge was a 21-year-old college senior when his father was stricken with pancreatic cancer. His dad, Paul, was his hero. Paul was an anthropologist who gave his son bear hugs while telling him "I love you," teared up when he watched stories of suffering on the evening news and still took romantic walks with Rutledge's mother, Suzanne. Within two months of that diagnosis, his father had died at 47.
Friends tried to console Rutledge with platitudes like, "your father is in a better place," and "everything happens for a reason," but those words only deepened his grief and anger.
He instead found consolation in the words of Frederick Buechner, a bookish, introverted pastor who wrote sermons and novels from his Vermont farm. As Rutledge read a book in which Buechner recounted the sudden loss of his father, he was stunned to see his tears stain the pages.
Rutledge dashed off a note to Buechner, never thinking he would get a response. Several weeks later, he gasped when he received an envelope with a familiar name on the return address. The handwritten note on cream-colored paper had the same intimate tone as Buechner's sermons.
The pastor didn't preach at Rutledge but talked to him "like we were walking alongside one another," struggling with the same questions and sense of longing.
"He spoke a language that I understood," says Rutledge, who went on to become a hospital chaplain and is now a senior pastor at the Circular Congregational Church in Charleston, South Carolina.
"I'll never forget a phrase he used: He said, 'If there was no room for doubt, there would be no room for me.' He made room for my anguish, because after my father died the doubts didn't leave."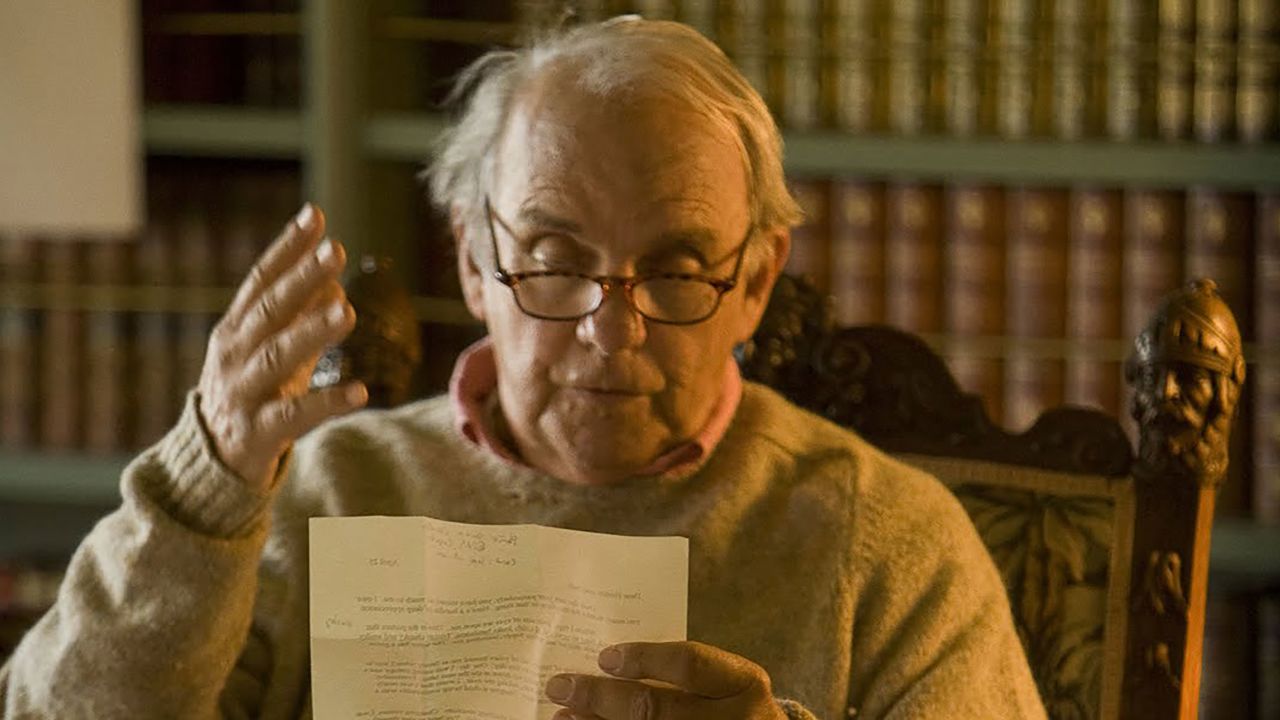 Rutledge was one of countless "Buchnerds" who posted tributes online this past week after hearing the 96-year-old novelist and theologian had died in his sleep at his farm. Many posted their favorite Buechner quote or recalled some personal act of Buechner kindness. The obituaries that followed cited Buechner's ability to transform sermons into literary gems and credited him as a pioneer who redefined the art of preaching by relying on subversive storytelling instead of proselytizing.
It is the nature of tributes to freeze-frame famous figures in the past. Photos of Buechner at his farm, staring dreamily into the distance with a pipe in his mouth, reinforce this impulse by suggesting a bygone era.
But the way Buechner lived and preached is more relevant than ever today. He found a way to address a growing cynicism about organized religion at a time when churches and denominations are splitting over ideology and church membership is plummeting.
Here are two distinctive Buechner attributes that make him a man for this moment.
He spoke to everyone by focusing on the 'inner frontier'
In a 1960 "Meet the Press" interview, the Rev. Martin Luther King Jr. declared, "eleven o'clock on Sunday morning is one of the most segregated hours" in America. King was talking about racial segregation, but it's political segregation that is dividing the American church today.
Feuding progressive and conservative factions are triggering denominational schisms and church splits. Pastors are either known as conservative or liberal, with no middle ground. There's even a Red State Jesus and a Blue State Jesus — two differing visions of Christ that conservatives and progressives follow.
And pity the pastor who tries to lead a politically integrated congregation filled with both progressives and conservatives. Every Sunday morning sermon is a walk on a tightrope with the wrong choice of words potentially leading to controversy, or worse, being fired.
Buechner, though, was able to transcend the political and theological divisions that are common in the contemporary religious landscape. He spoke in multiple registers to different audiences. One biographer described him as "neither liberal nor conservative… nor evangelical or mainline."
The evangelical author Philip Yancey once said that Buechner's fiction and nonfiction "managed to attract readers from two polarized worlds, the Eastern elites and conservative evangelicals."
How did he do it? He emphasized the personal over the political.
In a 1983 interview, Buechner explained his approach this way:
"There are really two frontiers: the outer – concerned with issues such as civil rights, the peace movement and poverty, the frontier where justice does battle with injustice, sanity with madness, and so on – and the inner, where doubt is pitted against faith, hope against despair, grief against joy. It's this inner frontier that I live with and address myself to. And when I feel like justifying myself, I say that ultimately the real battle is going to be won there."
In his books and essays, Buechner didn't pass himself as a sage dispensing wisdom. He preached, without preaching. He encouraged listeners to find answers by distilling his message in this bit of advice: "Listen to your life. See it for the fathomless mystery it is."
He also encouraged people to heed their emotions.
"Whenever you find tears in your eyes, especially unexpected tears, it is well to pay the closest attention," Buechner wrote in his daily devotional, "Beyond Words." "They are not only telling you something about the secret of who you are, but more often than not God is speaking to you through them of the mystery of where you have come from and is summoning you to where, if your soul is to be saved, you should go next."
One could debate whether Buechner's race and background allowed him to adopt this introspective approach to preaching. He was born in New York City to an affluent family. A preacher like King couldn't afford to dwell on the "inner frontier" while growing up in the Jim Crow era, where voting and other civil rights were routinely denied to Black people.
But Buechner's ability to connect with so many people remains inspiring.
He also spoke to another group that poses a challenge to the contemporary church: those unaffiliated with any organized religion. If these so-called "nones" were a religious group, it's been noted, they would be the largest religious group in the US. Many are atheists and agnostics who believe that religious groups dwell too much on money and politics.
Buechner spoke to these people because he shared their skepticism in his sermons and novels. (He once said Alcoholics Anonymous support groups come closest to what he desires from churches.) He was suspicious of religious leaders as well. The evangelist in his Leo Bebb novels was a con man as well as a genuine prophet, and the hero of his novel, "Godric," has an incestuous relationship with his sister and sells phony religious relics.
Part of Buechner's distrust of religion was due to his background. He didn't grow up in a religious household. He started his career as a promising secular novelist. He was as shocked as anyone when he visited a Presbyterian church in New York one Sunday morning and experienced a conversion listening to a sermon.
Buechner went onto to graduate from seminary, where he studied under theological giants such as Paul Tillich. Yet he never seemed to forget those readers who were indifferent to religion as he once was.
"I always hope to reach people who don't want to touch religion with a ten-foot pole," he once said.
He warned about the destructive power of secrets
Church scandals today aren't just toppling pastors, they're infecting religious institutions. The Catholic Clergy sex abuse scandal spread across the globe. Leaders in the Southern Baptist Convention, the largest Protestant denomination in the US, are now being investigated by the Department of Justice for covering up sexual abuse for decades.
The reasons for these scandals are complex. But many revolve around church leaders deciding it is better to keep secrets than to address problems head on.
W. David O. Taylor, a theologian and author, alluded to this dynamic when he marked Buechner's passing.
"If more pastor-theologians were as brutally honest about their broken lives, as Fred Buechner was," he wrote, "…I dare say the church would be a healthier place."
Buechner repeatedly warned about the destructive power of secrets in books such as "Telling Secrets" and "Secrets in the Dark." He often said that burying shameful secrets led to more harm than good.
"We are our secrets," Buechner once wrote. "They are the essence of what makes us ourselves. They are the rich loam out of which, for better or worse, grow the selves by which the world knows us. If we are ever to be free and whole, we must be free from their darkness and have their spell over us broken."
Taylor says says contemporary church scandals validate what Buechner said about secrets.
"So often the keeping of secrets turned hearts toxic and resulted in devastating harm to so many others, whether you're talking Protestants or Catholics," says Taylor, author of "Open and Unafraid: The Psalms as a Guide to Life. "
"These priests and individuals not only allowed themselves to become hideous versions of themselves," he says, "but it resulted in trauma for victims of abuse."
Buechner knew about the corrosive dangers of secrets, because they damaged his own life. When he was 10, his father committed suicide by carbon monoxide poisoning. The boy watched from his upstairs window as his mother and grandmother tried to revive his father's motionless body in the driveway.
His never talked about his father's suicide out of shame. Nor did he tell others the truth as an adult, when people asked how his father died.
But when Buechner started preaching and writing, he found healing by revealing his secrets. He talked about seeking therapy, and about how one of his three daughters battled anorexia (she eventually recovered). He once said that faith for him was not like undergoing some version of "Christian plastic surgery" where all doubts are removed, but more like waking up every morning asking himself, "Can I believe it all again today?"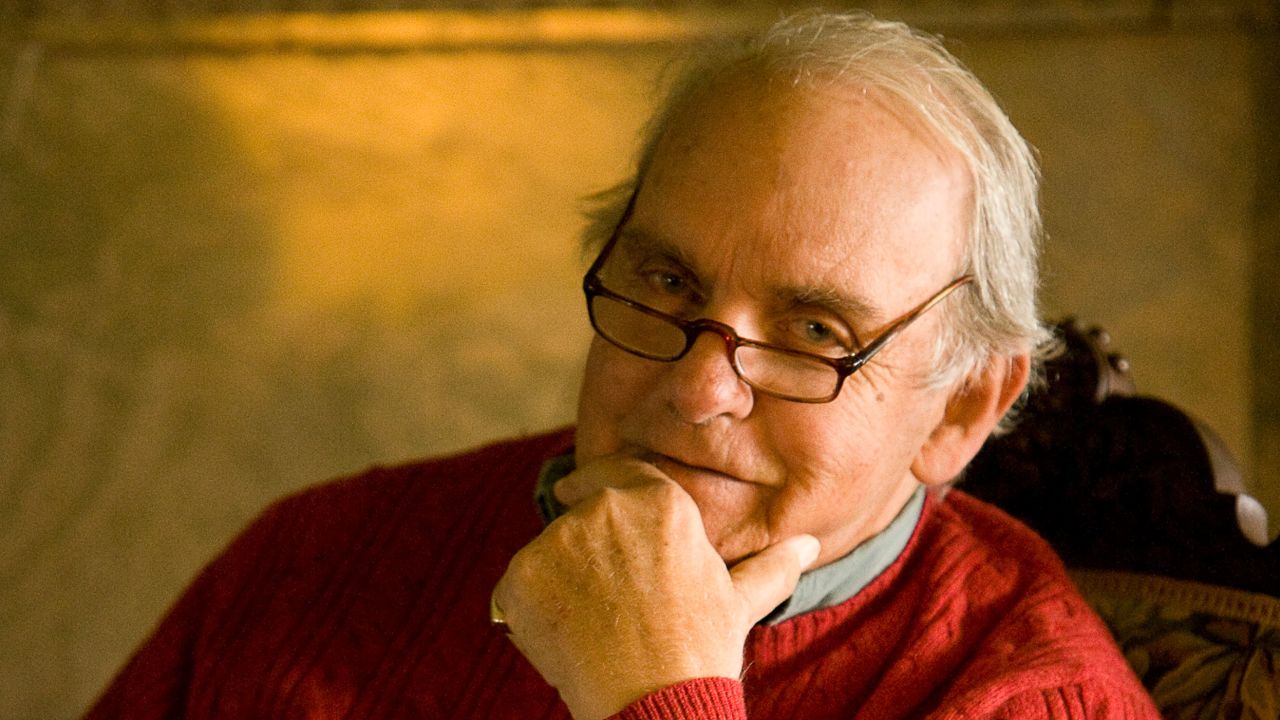 It's fashionable for contemporary pastors to be "authentic" and reveal their personal struggles. But critics say some of these self-disclosures fall into narcissism and pandering to churchgoers. Few pastors dare to tell secrets with the specificity and skill of Buechner, who used personal revelation to steer attention to God's grace instead of himself, they said.
The Rev. Thomas Long recalls Buechner giving a commencement address in the 1970s at Columbia Theological Seminary in Atlanta in which he talked about the suicide of his father and his subsequent struggles with faith.
"We had probably 300 to 400 people gathered in the auditorium, and you could hear a pin drop," says Long, who was a friend of Buechner's. "And when it was over, people rushed to the payphones to call their adult children. You could tell that people were deeply moved."
Buechner's eloquence and honesty eventually turned him into a mentor to a generation of pastors. Though he never achieved a massive breakthrough success with his books on faith, one of his novels, "Godric," was a Pulitzer Prize nominee and another novel, "Lion Country," was a National Book Award finalist. Buechner's novels were compared by some scholars to the works of such acclaimed writers as Flannery O'Connor and Graham Greene.
The attention he did receive made Buechner uneasy, says Long, an author and a widely acclaimed pastor who was twice selected as one of the 12 best most effective preachers in the English language in a prestigious Baylor University preaching survey. Long once hosted Buechner at an event where crowds flocked around him "to touch the hem of his garment," Long recalls.
"He was very shy and introverted in the way great writers often are," Long says. "And one time he said to me, 'You know, I feel the need to do this. I want to relate to all the people who talk to me, but it is my cross to bear."
It was also his gift to share. Rutledge, the South Carolina pastor, recalls how Buechner spoke to all the conflicting emotions he experienced years ago when he lost his father.
"He made space for what was beautiful and for what was terrible, and he didn't avoid either one," Rutledge says.
At a time when some leaders have transformed faith into a political battering ram that threatens American democracy, Buechner is not a bad role model to follow. He's not just a solitary pastor who wrote poetic sermons from his New England farm.
He's an alternative example of faith for our tumultuous present — and our uncertain future.