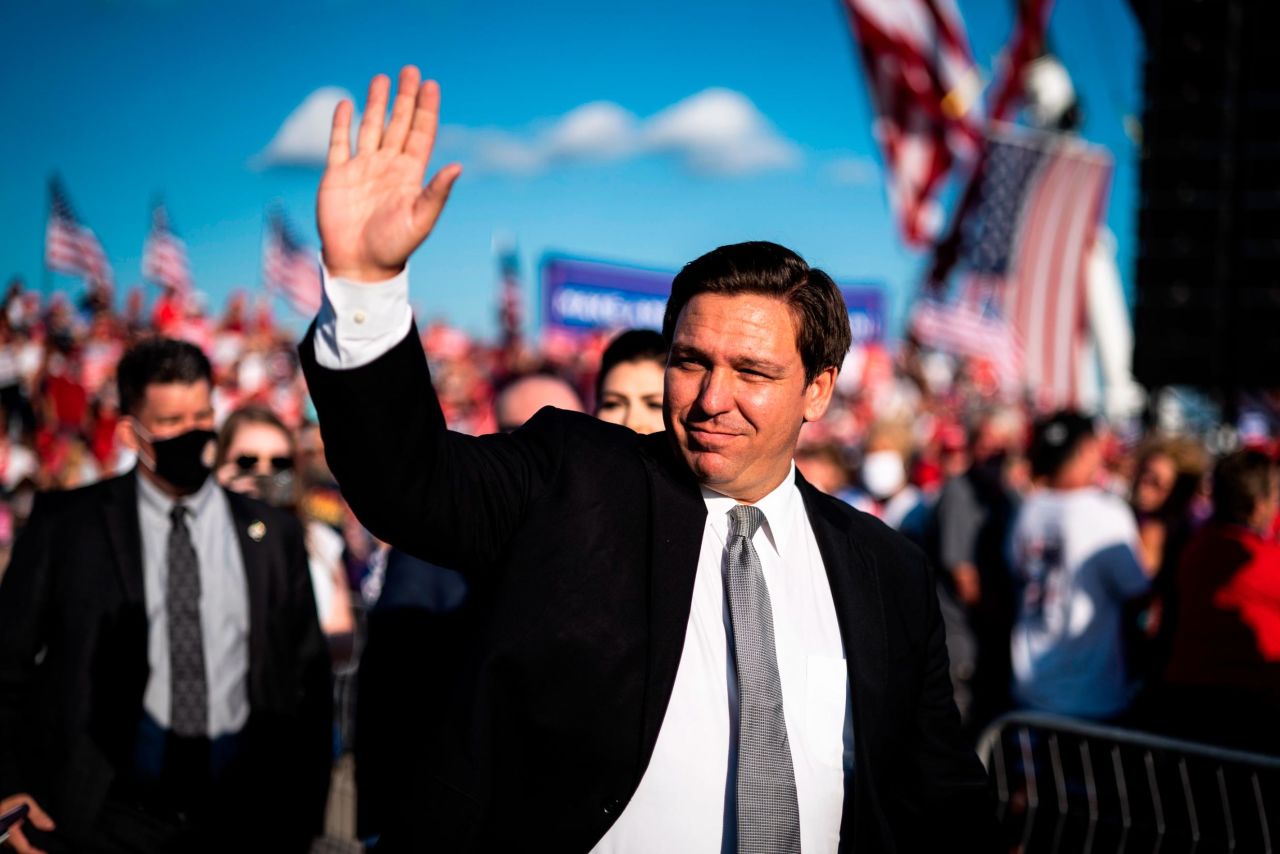 In pictures: Florida Gov. Ron DeSantis
Updated 10:37 AM EST, Thu February 16, 2023
Ron DeSantis, Florida's governor since 2019, won a second term in November. And there might be more in his future as he weighs a potential bid for president in 2024.
DeSantis is the only Republican who consistently challenges former President Donald Trump in polls looking ahead to the 2024 presidential primary.
DeSantis, a graduate of Yale University and Harvard Law School, started his career in the US Navy before moving into politics. He was elected to Congress in 2012 and served in the US House of Representatives until 2018.