Two of California's many wildfires are threatening Sequoia National Park and the massive, iconic trees that grow there. And in Louisiana, Tropical Depression Nicholas could slow down recovery from Hurricane Ida, which just blew through two weeks ago.
Here's what you need to know to Get Up to Speed and On with Your Day.
(You can also get "5 Things You Need to Know Today" delivered to your inbox daily. Sign up here.)
1. California recall
A flood watch is currently in place for millions of people across the southwestern US after a weekend of rain and thunderstorms drenched the region. In Las Vegas, at least two people have died in flooding since last week in what has become the wettest monsoon season in a decade. In Texas, the National Hurricane Center is monitoring a disturbance that will bring thunderstorms and up to 6 inches of rain over the next few days, leading to potential flash flooding. While the rain has brought relief to some drought-stricken areas, experts say climate change is increasing the likelihood of extreme flooding and catastrophic disasters. Separately, a new study indicates a disastrous megaflood is coming to California in the next four decades – and experts say it would be unlike anything anyone alive today has ever experienced.
2. Coronavirus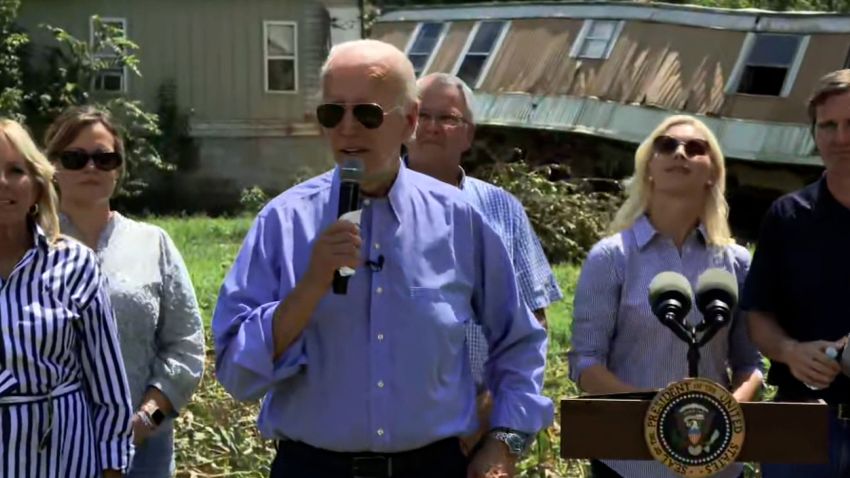 Biden in Kentucky: 'We're going to come back better than before'
3. Gen. Mark Milley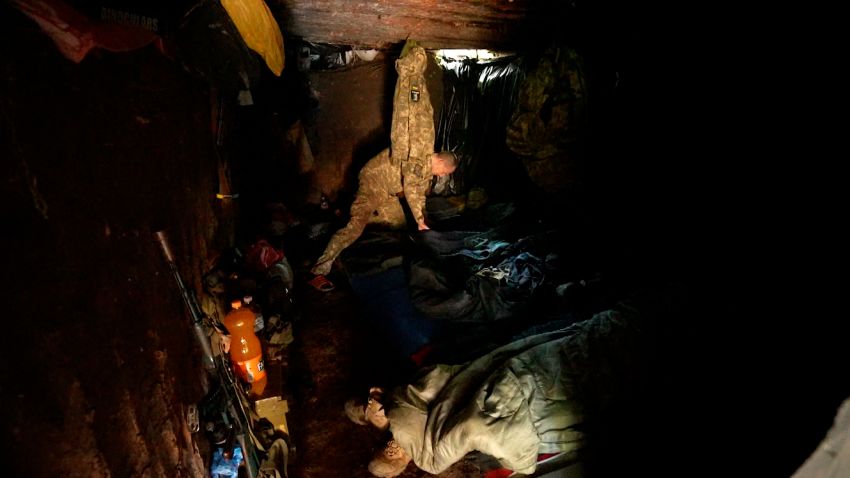 In the trenches: See Ukrainians holding the line against Russia
5. Haiti
5. UK deportations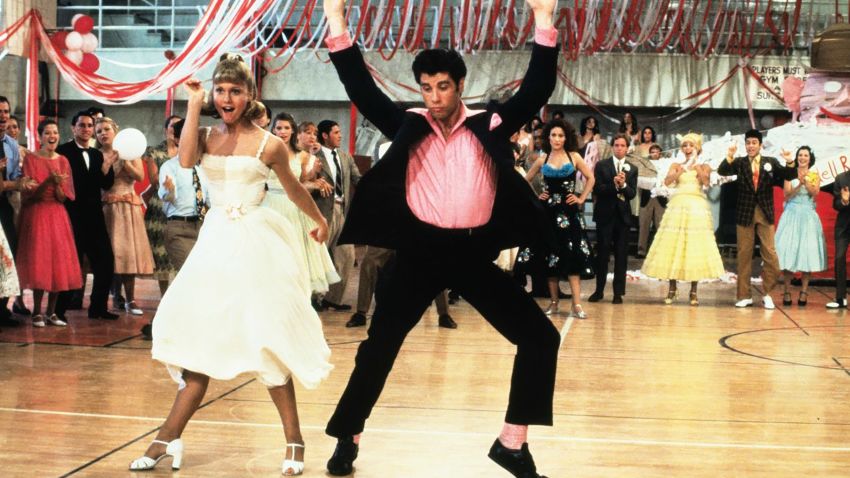 Looking back at Olivia Newton-John's iconic moments
BREAKFAST BROWSE
Man vs. Emu
One day, this adorable baby will learn she went viral for looking like a 61-year-old man. Hilarious! See the spot-on resemblance here.
Watch dogs catch waves at the World Dog Surfing Championships
Sun's out, tongues out. Watch these pups show off their surfing skills. 
Where you can drink some of the rarest beers in the world
Talk about raising the bar! This beer garden in North Carolina holds the world record for most drafts on tap. 
Britney Spears responds to ex-husband's comments on her relationship with their sons
Oh baby, baby… the family feud continues. Spears' ex-husband said their teenage sons don't want to see their mother, partly because of her risqué social media posts. This was her response. 
Texas church receives backlash for performing 'Hamilton' musical
A church was told to close the curtain after performing "Hamilton" with edited content that included lyrical references to Jesus and Christianity. 
IN MEMORIAM
Issey Miyake, the Japanese fashion designer whose timeless pleats made him an industry favorite, has died aged 84. He died of cancer on August 5, his office confirmed to CNN today. A funeral service has been held with his family and close friends, his office said, adding that a memorial ceremony will not be held, in line with Miyake's wishes.
TODAY'S NUMBER
17
That's how much land in the European Union and the UK that is currently under drought conditions, according to a new report. The data comes as parts of Europe endure wildfires and back-to-back heat waves, in what is shaping up to be one of the continent's hottest summers on record.
TODAY'S QUOTE
"This is merely an attempt to stop a man that is leading in every poll, against both Republicans and Democrats by wide margins, from running again for the Presidency."
– Oklahoma Sooners assistant football coach Cale Gundy, apologizing for reading aloud a "shameful and hurtful" word during a film session. He has since resigned from his position. Last week, Gundy said one of his players was "distracted" during the film session, so the coach picked up the player's iPad and read aloud what he saw on the tablet. "What I said was not malicious; it wasn't even intentional," Gundy wrote on his Twitter account Sunday. He did not disclose what the word was, but said he "accepts accountability" for the incident.
TODAY'S WEATHER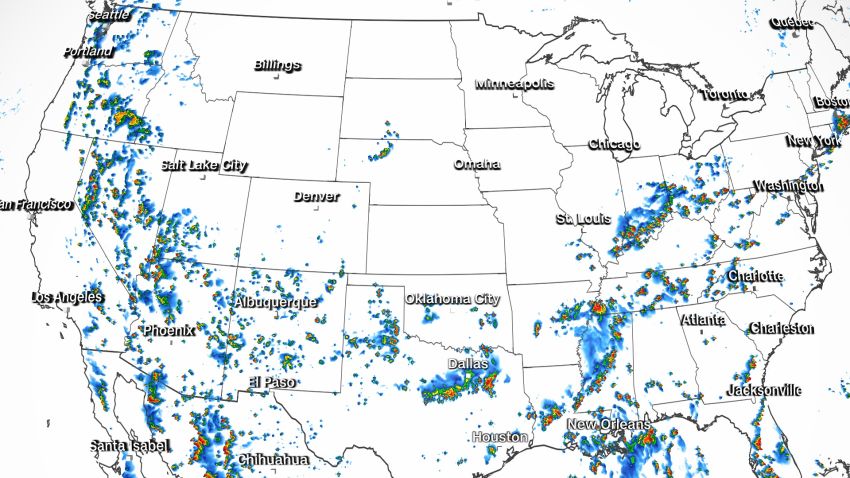 Monsoon rain brings relief to much of the West as flood threat remains across the East
Check your local forecast here>>>
AND FINALLY
Hear the Otherworldly Sounds of Skating on Thin Ice
The skills and coordination it takes to do this are so impressive. Watch this young man complete the difficult task within minutes. (Click here to view)