Here's what you need to know to Get Up to Speed and On with Your Day.
(You can get "5 Things You Need to Know Today" delivered to your inbox daily. Sign up here.)
1. Buffalo shooting
A raging wildfire has forced thousands of people to evacuate rural communities near California's Yosemite National Park. The fire, which remains 0% contained as of Monday morning, has charred more than 15,000 acres in central California's Mariposa County, officials said. California Gov. Gavin Newsom declared a state of emergency for the region, which frees additional resources to battle the fire. About 2,500 personnel are working to help extinguish the blaze, which has been burning since Friday and has destroyed at least 10 structures and damaged five others. The wildfire comes as much of the US has been experiencing sweltering heat and worsening drought conditions fueled by climate change.
2. Church shooting
Gun violence also plagued the Southern California city of Laguna Woods yesterday after a shooting at a church left at least one person dead and five others injured. The shooting occurred at the Geneva Presbyterian Church during an event to honor a former pastor of a Taiwanese congregation that uses the church for its worship services. Police have a suspect in custody, Orange County Undersheriff Jeff Hallock said during a news conference yesterday. He is believed to be an Asian man in his 60s who doesn't live in the area. The suspect was detained after a group of churchgoers were able to hogtie his legs with an extension cord and confiscate at least two handguns from him, Hallock said. Investigators are working to determine whether he has any connections to the church or its congregants. Police do not yet have a motive, Hallock said.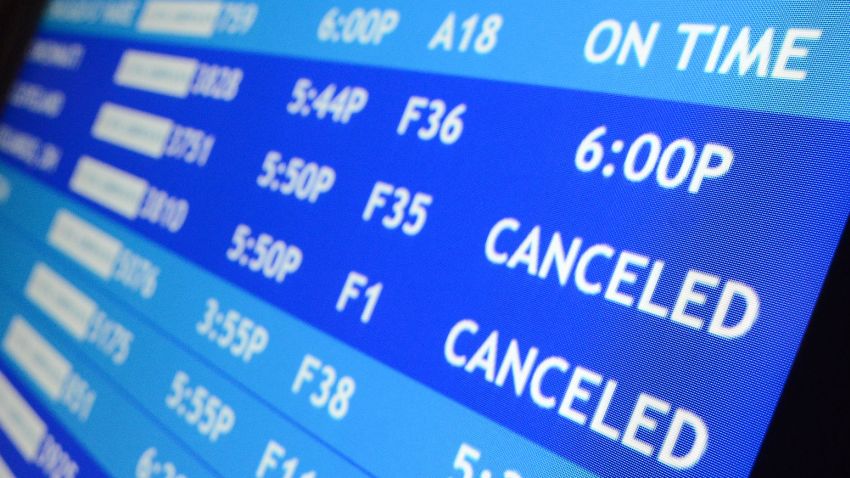 See which airports lead the nation in flight cancellations
3. Ukraine
4. Abortion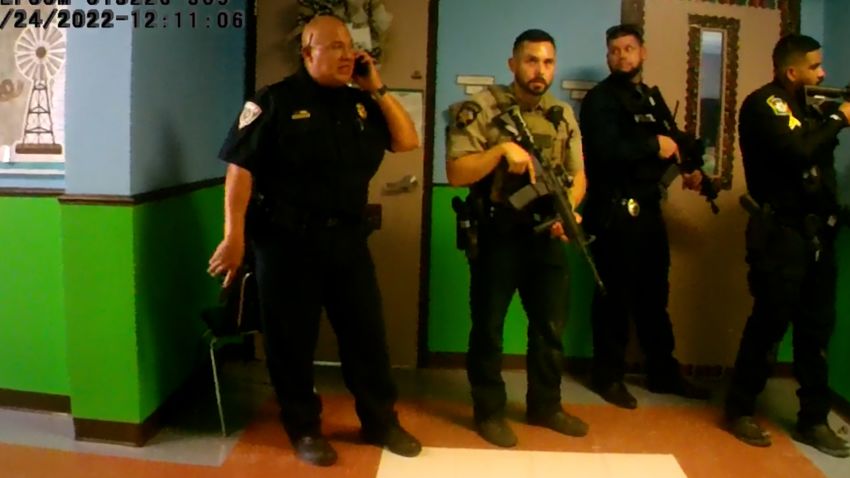 Video investigation: Uvalde police chief says he wasn't in command, but bodycam footage suggests otherwise
5.Elon Musk
BREAKFAST BROWSE
Billboard Music Awards 2022
This intense footage shows a group of masked men stealing more than $2 million in diamond jewelry. Watch the video here.
Casper is hiring professional nappers with 'exceptional sleeping ability'
The mattress brand is hiring people to sleep for a living. And yes, the dress code is pajamas. 
Seattle crowd celebrates Sue Bird's final regular season game
Sunday's Seattle Storm game was the last for WNBA superstar Sue Bird. Watch some highlights from her touching send-off here. 
The only pan every cook needs
It doesn't matter if you're an amateur foodie or a culinary genius… this piece of cookware should always be in your kitchen. 
Photographer retakes model portraits decades later
Like fine wine, these models got even better with time. Check out the stunning before and after photos taken years apart. 
IN MEMORIAM
Actor Roger E. Mosley, best known for his role as the helicopter pilot Theodore "TC" Calvin on the 1980s hit show "Magnum, P.I.," died Sunday, his daughter announced. He was 83. Mosley was injured in a car crash last week that had left him paralyzed from the shoulders down and in critical condition. Mosley starred in more than 150 episodes of "Magnum, P.I." alongside Tom Selleck in the crime-adventure series, which aired for eight seasons from 1980 until 1988.
TODAY'S NUMBER
$12.4 million
That's the length of Google Equiano, an underwater internet cable designed to deliver high-speed broadband along the west coast of Africa. Running for thousands of miles along the bottom of the sea from Portugal to South Africa, sources say the cable could increase internet speeds more than fivefold in some countries beginning in early 2023. The project, financed by Google, intends to help close the digital divide across the continent where internet access remains highly uneven. 
TODAY'S QUOTE
"Never say never."
– A source close to Anne Heche, telling CNN on Saturday that the actress is recovering after the car she was driving crashed into a Los Angeles home on Friday and became engulfed in flames. A representative for Heche said Sunday she is in stable condition. Heche first rose to fame for her role in the soap opera "Another World." She was also thrust into the media spotlight for her romantic relationship with Ellen DeGeneres in the late '90s.
TODAY'S WEATHER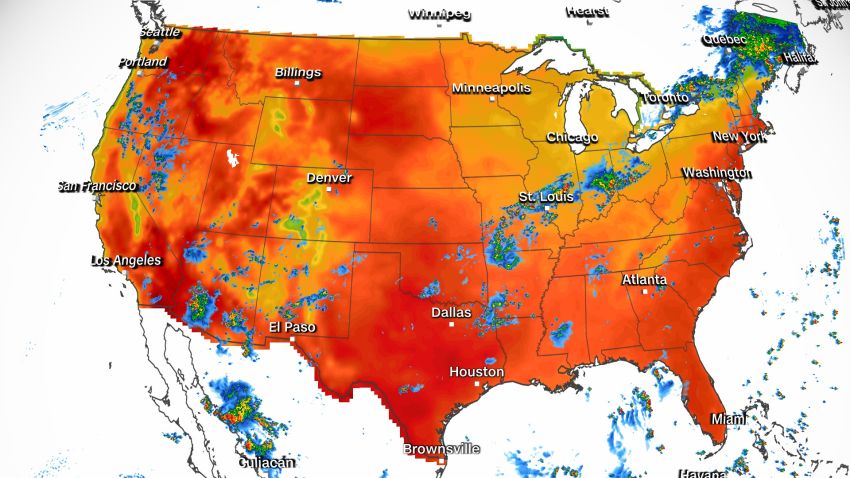 Flood and heat alerts remain across the country
Check your local forecast here>>>
AND FINALLY
Have a purr-fect Monday
In honor of the feline holiday, watch these cats take part in an extreme cup challenge. And remember, your day is only as pawsitive as you make it. Have a great one! (Click here to view)