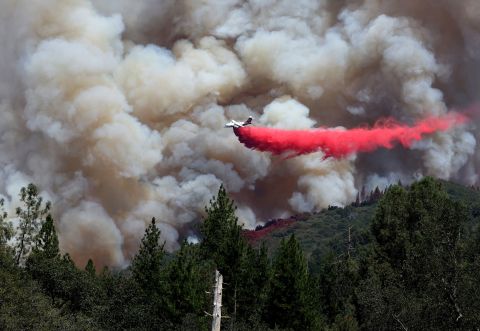 Published 10:32 PM EDT, Thu July 28, 2022
The fast-moving Oak Fire has forced evacuations, charred more than 18,000 acres and destroyed dozens of structures since it ignited last week near Yosemite National Park in California.
The challenging terrain and abundant dry vegetation fueling the wildfire has complicated efforts to tamp down its growth, Cal Fire spokesperson Cpt. Keith Wade told CNN on Monday.
The cause of the fire is under investigation.
Southern California fire officials have been expecting this summer to bring an especially challenging fire season due to the increased frequency of wildfires and the dry, hot conditions in much of the state. California is among the western states that have been suffering under a prolonged megadrought that has been heavily exacerbated by the climate crisis.
Here are some of the stories that made headlines over the past week, as well as some photos that caught our eye.