Whether you're a parent, a working professional, or just have a lot on your plate, stress is an unfortunate reality of life. Luckily, as science and technology advance, we gain a better understanding of our minds and bodies, which allows us to ensure that our nervous systems work for us, not against us. That's where the Apollo Neuro wearable stress relief device comes in.
The Apollo Wearable, coupled with the Apollo Neuro app, helps soothe your body with non-invasive touch therapy to help improve your heart rate viability and let you feel more in control of your body.
This health wearable isn't like other health tracking tech. Instead of simply measuring your biometrics, the Apollo uses touch therapy to train your nervous system to bounce back from stress faster. Outcomes show that it reduces feelings of anxiety, boosts heart rate variability, increases focus, clears your mind and helps you get higher quality sleep.
Effortless and easy to use anywhere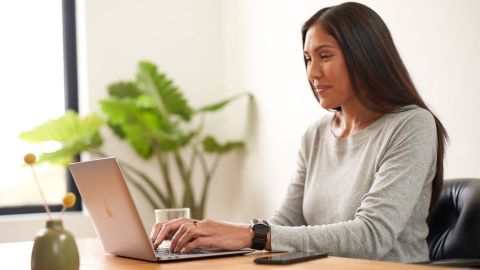 Stress triggers the "fight or flight" response (which is governed by the sympathetic branch of your nervous system). When used regularly for a few hours a day, however, the Apollo wearable helps to rebalance your nervous system and shift you into parasympathetic (rest and digest) mode instead.
Simply wear the band on your wrist or ankle, or clip it to your clothes. This wearable tech will then deliver silent, soothing vibrations to your body, which help you to feel safe and in control. As a result, no matter what you're doing, you can feel like a better version of yourself — focused, present, well-rested and calm.
Actively improves your health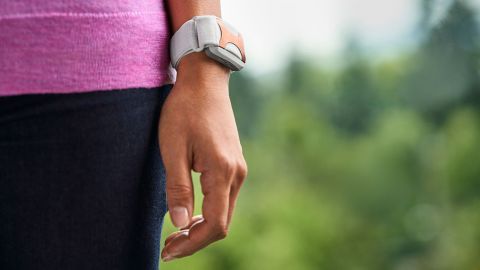 This device isn't just about mood; with consistent use (at least three hours a day, five days a week) during the day or at night, it trains your nervous system to become more resilient, which is essential for healing, digestion and sleep.
How? The Apollo works alongside a mobile app. There, you can access various modes that are suitable for different stages of your day. The Clear and Focused mode helps you deepen your focus at work, get into the zone at the gym or remain more present with your kids; in the evenings, Relax and Unwind helps you relieve stress and slip into a calmer state; and when the day is coming to a close, Sleep and Renew allows you to fall asleep more quickly and get a deeper, more satisfying rest.
Safe and noninvasive for adults and children
Yes, it's a genius piece of tech for parents and working professionals. That said, the Apollo is also a safe, noninvasive solution for children who have trouble focusing, controlling impulses and managing feelings of anxiety. The Apollo can be worn at school, at home or in bed — and since it's fun and easy to use, it can be worked into daily routines to empower children to better self-regulate in real time.
Scientifically validated
While it might sound extremely simple, tons of work has gone into developing and testing this stress relief wearable. After the Apollo was created by physicians and neuroscientists, it was tested in six clinical trials to prove its effectiveness in improving sleep and boosting heart rate variability, which is a key biometric of stress. (Nine more trials are underway, which are testing Apollo's effect on real-world stressful situations.)
The details of the research can be found here, but in short, more than 3,700 subjects experienced 40% less stress and anxiety, a 11% increase in heart rate variability, up to 25% more focus and concentration and an average of 19% more time spent in deep sleep.
While the findings are definitely compelling, the consumer reviews are equally impressive. "A game changer," one buyer calls it. "It helps me during the day in stressful situations and when I need to be focused to get things done." Another writes, "As a CEO and owner of companies I found myself experiencing burnout. For the first time in my life, my nervous system became very out of balance. I tried many therapies to get back to my usual empowered self again, and it wasn't until using Apollo that I began to recover quickly."