Shoppers aren't imagining it.
If you've noticed that products you've recently purchased are coming in boxes, cartons and other packaging that appear smaller, lighter in weight and decorated with less flashy colors, it's because they actually are.
What gives?
Just as inflation hitting a 40-year high is forcing households to pay more for everyday purchases, companies that make those products are having to spend much more on production and packaging for items such as lipstick, breakfast cereals, cookies and toys.
Industry experts say tweaking packaging is one way that businesses are trying to control costs.
"Packaging changes are being driven both by inflation and supply chain disruptions," said Lisa Pruett, president of RRD Packaging Solutions, a leading provider of paper packaging products and printing and marketing services for over 90% of Fortune 100 brands across industries, including grocery, cosmetics and healthcare.
She said as many as 81% of RRD's clients have made changes to their packaging in some way over the past year.
To be sure, consumers have already been spotting examples of "downsized" items on their grocery shelves — slimmed down toilet paper, fewer chips in a bag or less dish soap in a plastic bottle.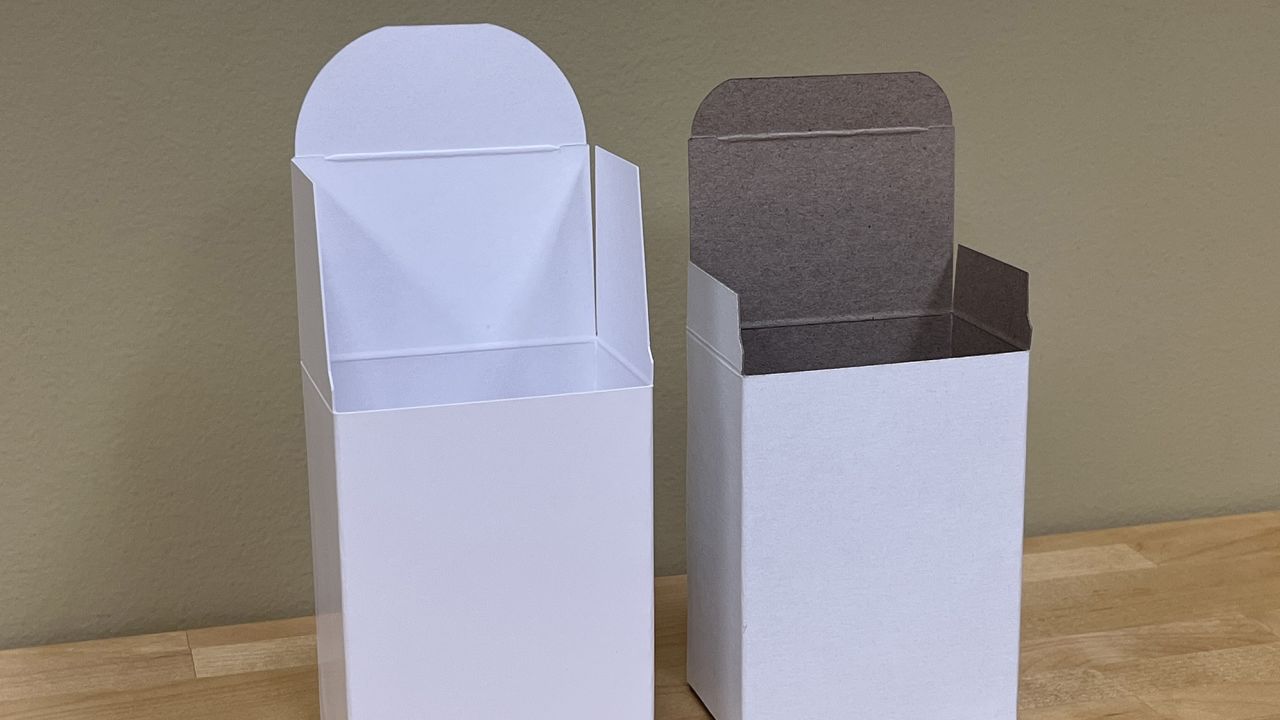 Product downsizing, also known as "shrinkflation," is when items such as toilet paper rolls or the number of cookies in a container start shrinking in size or quantity — or both — because of rising costs.
But brands are also cutting costs in other ways and without necessarily reducing the quantity of the product in the can or box, Pruett said.
Color changes, smaller flaps, thinner boxes
In product packaging, using one color palette over another can impact costs, said Pruett.
For example, the inside of a box holding a new lipstick tends to be white because the color conveys a more chic and upscale feel.
But the white "substrate," or surface of the paper packaging, is typically 20% to 30% costlier than opting for gray or brown paper made from recycled packaging material.
Responding to inflationary pressures, shoppers, "might see brown or gray going forward as brands embrace lower cost and more sustainable options, like recycled paper," Pruett said.
Pruett also pointed to a large medical device maker that has switched to a paper sleeve insert instead of a plastic one to hold the product, which is both cheaper and more environmentally friendly. She declined to name the brand, citing confidentiality agreements.
Then there are some subtler packaging tweaks rolling out into grocery stores that will likely fly under the radar.
"Flaps on the top of boxes are getting shorter, or the box itself is thinner," said Pruett. "Two years ago these changes may have been minor. Now they are increasingly impactful to companies."