Editor's Note: Sign up to get this weekly column as a newsletter. We're looking back at the strongest, smartest opinion takes of the week from CNN and other outlets.
"It was missing a piece. And it was not happy." So begins Shel Silverstein's 1976 children's book, "The Missing Piece."
Through eight public hearings, the House select committee investigating the January 6, 2021, Capitol riot has put together a sprawling jigsaw puzzle. It used audio, video, documents, testimony and graphics to assert that then-President Donald Trump spread a lie about the 2020 election being stolen and fired up an angry, armed crowd to converge on Congress as it was certifying Joe Biden's victory – and then failed to use his power as president to immediately stop the violence.
But there is a missing piece in the committee's work so far: a method to stop Trump's voter fraud lie from spoiling future elections and undermining American democracy. This is a particularly difficult challenge when Trump himself leads his party's 2024 presidential primary polls and many Republicans have bought into his falsehoods.
"Trump knew the election was fair and still he tried everything he could to effectively rig it himself," SE Cupp pointed out. "He knew his supporters wanted to overturn the election and he knew some of them were armed."
"He knew all of this before his supporters breached the Capitol. And, despite knowing all of this, he chose not to stop them and not to say the election was over."
"The result? A country on the brink of a coup. Violence, vandalism and fatalities. Lives ruined. Hundreds of people charged with crimes. An electorate divided and untrusting of a system that unequivocally worked. A new breed of political candidate emboldened to follow in Trump's footsteps, vowing to ignore election results they don't like."
Some Republicans have jumped off the Trump train in light of the January 6 committee's work, but he could still win a plurality of the party's primary voters as he did in 2016. Federal and state prosecutors are examining the attempt to overturn the 2020 election, but there is no way of knowing what they will ultimately do. The House select committee is promising more hearings in the fall. And a bipartisan group of senators is seeking to pass a law removing any shred of doubt that a vice president lacks the power to determine the winner of a presidential election.
Frida Ghitis wrote that the committee "provided evidence of how the former President, desperate to overturn the result of the election he lost, was an active, if indirect, participant in the January 6 effort to stop the certification of Joe Biden's victory in the 2020 presidential election…
"It is vital to establish Trump's role because he has all but announced he is running for president in 2024. Attorney General Merrick Garland just reassured the country that 'No person is above the law in this country,' vowing to hold accountable those 'criminally responsible for trying to overturn' the election.
"The Fourteenth Amendment of the Constitution says no one can hold office if they engaged in insurrection after earlier taking an oath to the Constitution," Ghitis noted. "Will this apply to the former President?"
Two Stanford University researchers believe their work shows a path forward for increasing Republicans' belief in the integrity of US elections. Katherine Clayton and Robb Willer found in an experiment that GOP voters who were shown "real messages from Republican politicians who have endorsed the legitimacy of the 2020 election results" are more likely to say the 2020 election was valid.
"Perhaps our best hope for restoring bipartisan faith in elections is if events like the hearings encourage more Republican leaders to step up and dissent from Trump's lies. If enough additional Republicans stand up, there is potential for a cascade of others to follow, creating a critical mass of Republican leaders endorsing the election results."
For more:
Norman Eisen and Dennis Aftergut: Why Steve Bannon's conviction really matters
Peter Bergen: The January 6 hearing witness who should make Trump nervous
Arick Wierson: The Secret Service's actions on text messages don't pass the smell test
Julian Zelizer: Have the January 6 hearings damaged Trump's political prospects? Don't count on it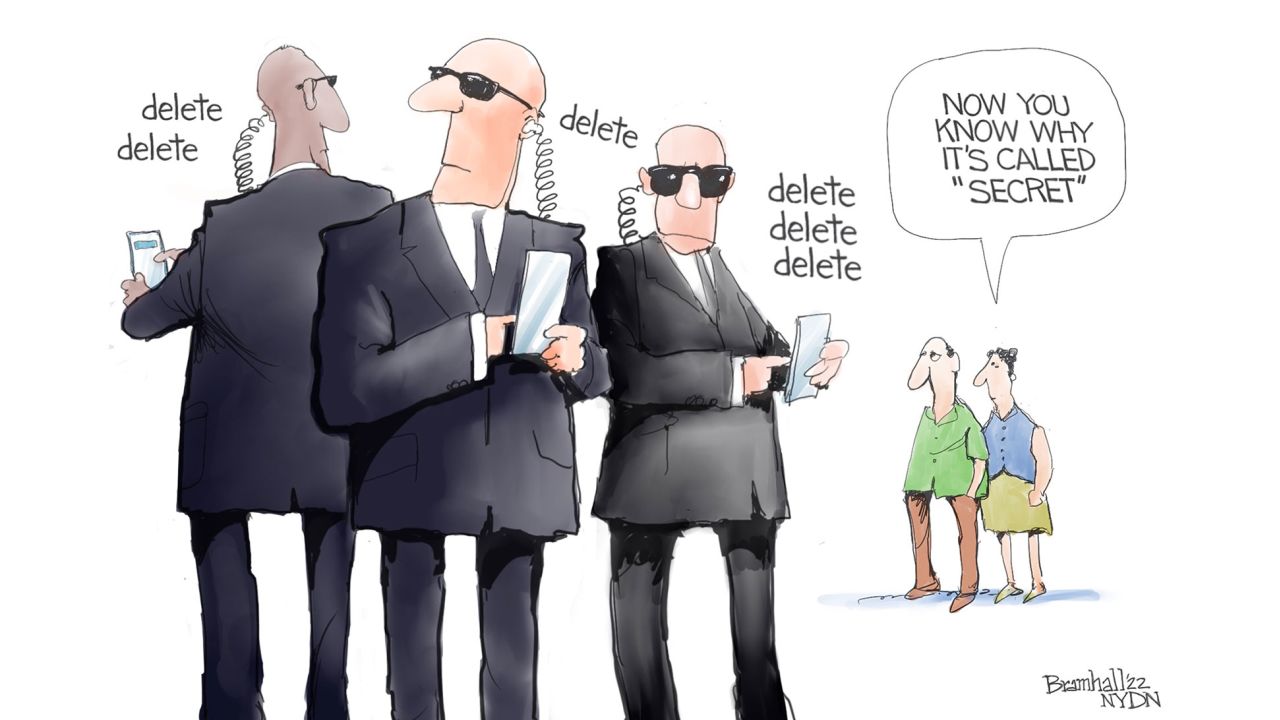 Covid in the White House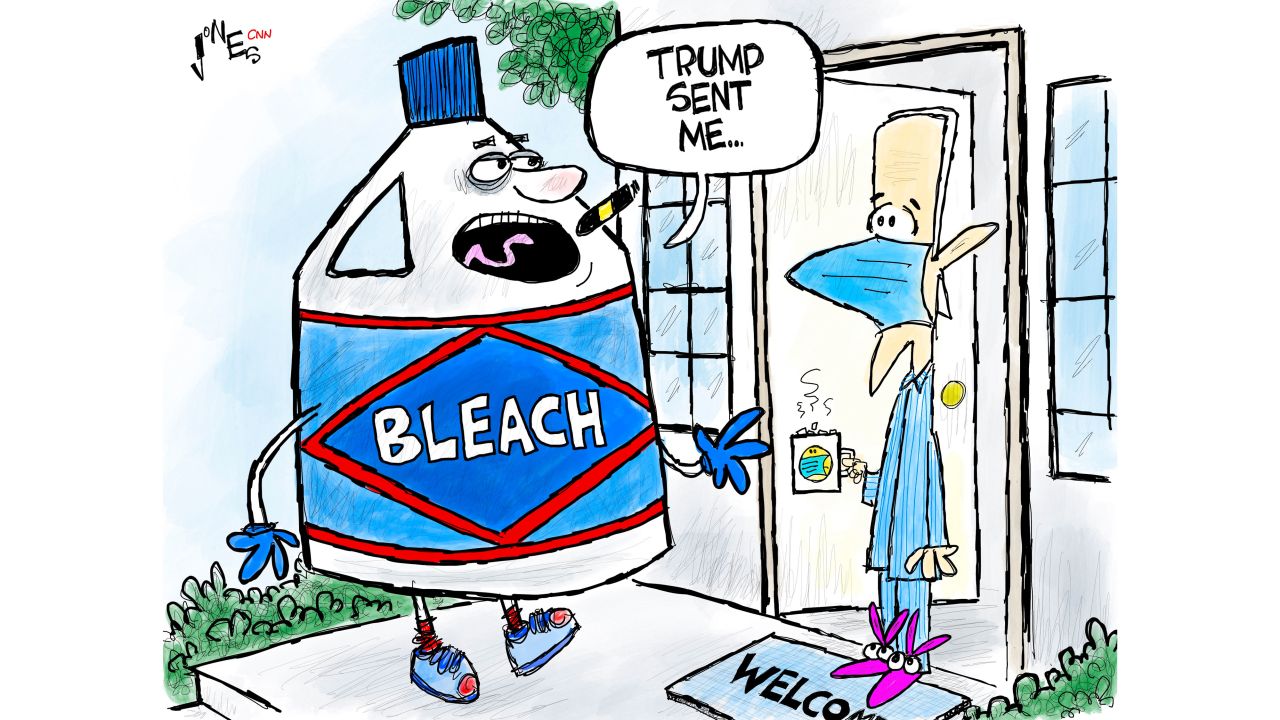 When Trump was diagnosed with Covid-19 a month before the 2020 election, the ensuing events included a three-day stay at Walter Reed National Military Medical Center, a presidential drive-by around the hospital with two masked Secret Service agents and a triumphant return to the White House, where he took off his mask and posed for a photo on the balcony.
On Thursday, when Biden tested positive for the disease, there was little drama. Biden's symptoms have been described as mild. As infectious disease expert Dr. Kent Sepkowitz noted, the Covid outlook has changed quite a bit since Trump's illness – "first and foremost is the availability of multiple vaccines, which were in clinical trials and not yet accessible to Trump in the autumn of 2020. Unlike the vaccinated Biden, his predecessor had no immunity to the virus, which put him at substantially higher risk for severe illness. Biden's vaccinations place him in a group at extremely low risk for serious infection, even for a person in his late 70s.
"Whether you believe that Trump was sicker than he initially acknowledged when he contracted the virus, or he was simply getting the presidential treatment, early intervention may have made all the difference for him. The treatment he received undoubtedly helped him – and anyone else fortunate to receive the Covid-19 'cocktail,' which was a major advance at that time. In October 2020, this 'cocktail' included intravenous monoclonal antibody therapy, corticosteroids (dexamethasone) and remdesivir, an intravenous antiviral drug."
"In contrast," Sepkowitz noted, "Biden has access to Paxlovid, a newer antiviral oral medication that is taken twice daily for five days. The largest advantage that Biden has, though, is his vaccination status: he is twice vaccinated and twice boosted."
For more:
Dr. Kent Sepkowitz: What else can Covid-19 throw at us?
Tropical heat wave
The UK experienced its hottest day ever – 40.3C (104.5F). "Welcome to Britain," wrote Rosa Prince, "where this week urban fires spontaneously erupted, the Queen's guards melted under bearskins, trains ground to a halt and Members of Parliament – grudgingly – removed their jackets.
"It was all terribly un-British. Sure, there had been forest fires in France all week, and Australia and California seem to spend half the year ablaze these days – but Wennington in east London (where a sudden inferno consumed a row of terraced houses)? That's freaky stuff…
"Milk-white bodies unused to the sunshine glare roasted to a deep hue of lobster. We ate ice lollies and complained and sweated and sat in kids' paddling pools and complained and rescued dogs trapped in hot cars and complained and crowded on to beaches and into parks and complained, and it was just a lot and it was very, very hot."
The heat waves in Europe, the US and China raised anew questions about the seriousness of the efforts to respond to climate change worldwide. Paul Hockenos wrote that Europeans may be shedding their aversion to American-style air conditioning. "The desperate urge to stay cool," he noted, "has Europeans, in particular, rethinking their prejudices and shelling out for indoor cooling systems."
"In Europe, according to one industry estimate, just 20% of homes have AC units. In the United Kingdom, which this week suffered through its highest recorded temperature, it's less than 5%. In Germany, it's only about 3%. That's compared to 90% in the US."
The catch: air conditioning is energy-intensive and could produce more greenhouse gas emissions at a time the world is trying to rein them back. "The hotter the planet gets, the greater the need – in many places in Asia and the Middle East, and parts of the US and Europe, an existential need – for cooling… The higher carbon emissions – and temperatures – rise, the more cooling we will need. This is the vicious circle, presumably an iron logic that condemns us all to ever more unbearable summers."
Mass shootings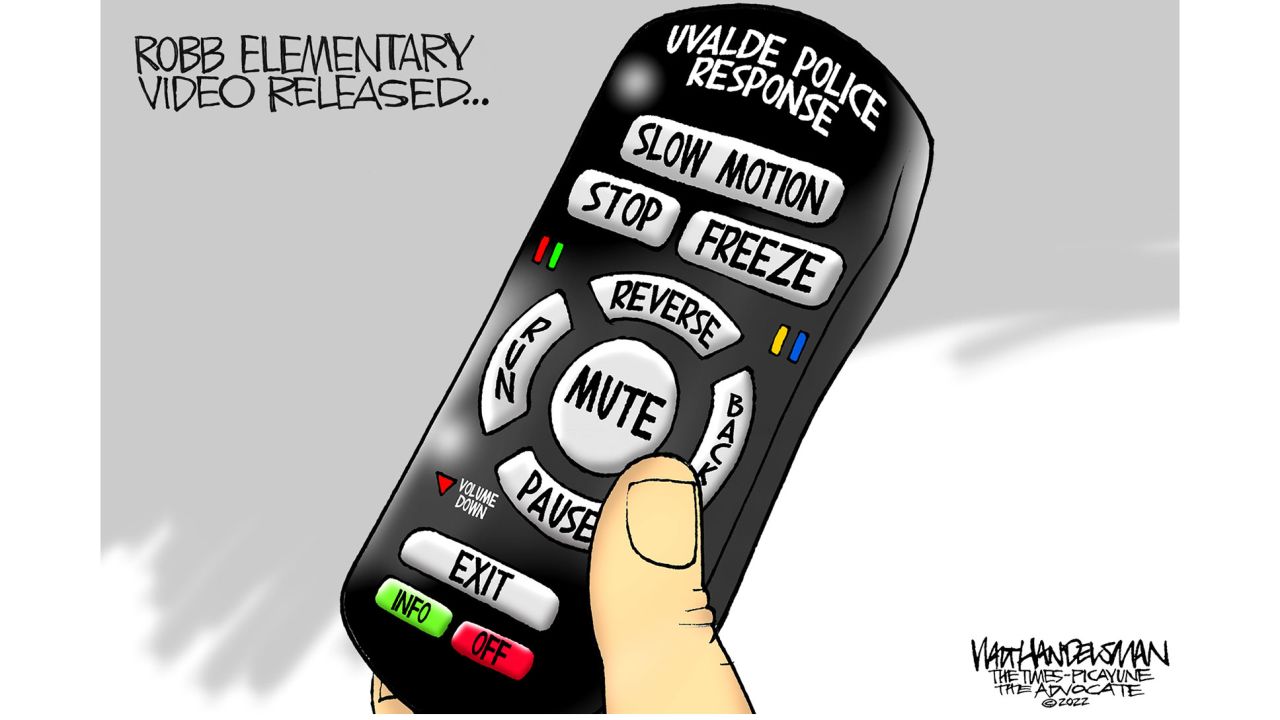 Last week, a legally-armed bystander killed a gunman during a mass shooting at an Indiana mall on the same night a Texas House investigative committee released a preliminary report about the failure of police to act when another shooter killed 19 students and two teachers at an Uvalde elementary school.
"Conservatives are applauding this as a victory for their grand theory of public safety: A nation so awash in weapons that a 'good guy with a gun' will be around to take out a bad guy with a gun," wrote Jill Filipovic. "But on closer inspection, the math doesn't quite work."
"Even with a 'good guy' present, the Indiana mall shooter was still able to kill three people, injure two and traumatize many others. That's not a victory against gun violence; it's a horrific scenario by any measure…"
"The horrifying school shooting in Uvalde, Texas, and the nightmarish failures of armed law enforcement agents to stop it should also put the 'good guy with a gun' theory permanently to rest. As a shooter murdered children and teachers in their classrooms for 77 minutes, nearly 400 trained 'good guys' with guns gathered outside and did… nothing. Trained law enforcement officers armed to the teeth – people paid by taxpayers to be 'good guys with guns' – failed at taking out a mass shooter. We simply cannot rely on more guns to solve our gun violence epidemic."
For more:
Adam Charlton: The fear of gun violence is ending my American dream
Supreme fallout
When the Supreme Court overturned Roe v. Wade in June, eliminating the federal right to abortion, Justice Clarence Thomas, the senior conservative on the bench, declared in a concurring opinion that the court should now reconsider its 2015 decision in favor of same-sex marriage.
Sen. Ted Cruz agreed with Thomas last weekend, as Dean Obeidallah noted. "Marriage should be 'left to the states,' the senator from Texas said in a clip from his podcast, expressing his view that the Obergefell v. Hodges ruling was wrong." It fueled Obeidallah's "growing sense that some Republicans don't just want red states but individual red nations. I don't mean formal secession. But it's more akin to sovereign nations where they can act unrestrained from federal intervention on issue after issue – from voting rights to same-sex marriage and even interracial marriage."
Then, on Tuesday, 47 Republicans joined the Democratic majority in the House in a vote to enshrine marriage equality in federal law; the bill's future in the Senate is uncertain.
"The fact that our rights are up for debate at all is incredibly frustrating at best and terrifying at worst," wrote Allison Hope. "This weighs heavily on me as my family is preparing to travel to Bermuda this week. I have been anxiously reading up on the British territory's fight for same-sex marriage, which has been legalized and overturned twice in the span of five years. Earlier this year, a London tribunal ended the lengthy legal battle by ruling that a Bermuda law banning same-sex marriage is constitutional."
In the US, the votes of Senate Republicans are crucial to deciding whether same-sex marriage will be codified in the law. A number said last week they would support the bill, while Sen. Marco Rubio called it "a stupid waste of time."
"Marriage equality should be settled law," wrote Hope. "Let's confirm that with a Senate vote and a signature from the President. We have not a moment to waste.
For more:
Nicole Hemmer: Anti-abortion restrictions on movement and speech are a chilling throwback
Biden's low approval
Biden's approval rating came in at 38% last week in CNN's latest poll. Particularly alarming for the President and his party is that among people of color, only 45% approve of his performance, down from 54% in the spring.
"Of course, whenever inflation is bad, the party in power is going to struggle to contain it," wrote Van Jones. "But Black disappointment goes deeper than concerns about rising costs. African Americans came out in big numbers in 2018 and 2020. Yet, in 2022, there is a widespread feeling that the Democrats have over-promised and under-delivered for Black voters."
Biden has accomplished more than he gets credit for, Jones noted, but "the problem is that Democrats promised or hinted at so many more improvements for Black America: voting rights protections, major police reform, even potential reparations for slavery. None of these issues has been successfully addressed…"
"Under Biden, Democrats had very high hopes – few of which have been realized. Black voters understand that Biden's majority in Congress is paper thin. But they still want more," wrote Jones. "And Biden still has time between now and 2024 to be honest about what is possible – and deliver."
Don't miss
Peniel E. Joseph: Till accuser's memoir shows Pandora's box opened by his brutal death is still wide open
Sasha Dovzhyk: Secret diary of a Ukrainian 'fixer'
Peter Bergen: The global jihadist movement is down – but not out
Lala Tanmoy Das: The problem with monkeypox vaccine distribution
Holly Thomas: Netflix's "Persuasion" is a work of sneaky genius
Jane Greenway Carr interviews W. Kamau Bell and Kate Schatz: This adult activity book is funny – but its authors are definitely not joking
Frida Ghitis: Biden's risky fist bump with MBS
David A. Andelman: The American-made weapons that could change everything
Marcella Bombardieri and Marina Zhavoronkova: The obvious fix for America's nursing shortage
AND…
Take your time
It's scary out there. "Flying is a hassle, gas is still wildly expensive, so maybe it's better to scrap your plans and just give up on taking a break," Sara Stewart observed. "What's the point? At least, that's been a popular theme these days. It's also exactly what Americans don't need to be encouraged to do."
"Bear in mind," Stewart wrote, "travel has always been more stressful than most of us would ever admit on Instagram. We often surrender to a necessary amnesia about the realities of traveling. We go into it thinking, like happy fools, that it's meant to be perfectly fun and relaxing without any of the headaches, even though a common refrain upon returning is: 'I need a vacation to recover from my vacation.' We have to delude ourselves about the allure, though, so that we can do it again next year."
"Whether it means putting your big trip on hold and spending a week doing nothing – a lost art that Americans could benefit from studying – or accepting the inevitable imperfections that will come with traveling, grab your vacation days and spend them. Nobody looks back and wishes they'd taken less time off."