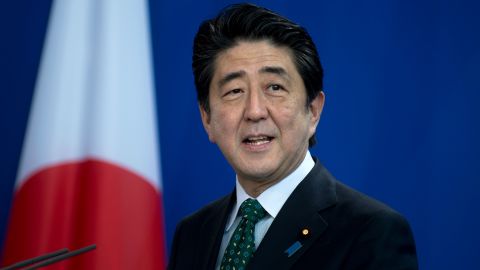 In pictures: Former Japanese Prime Minister Shinzo Abe
Updated 7:43 AM EDT, Sat July 9, 2022
Former Japanese Prime Minister Shinzo Abe was assassinated Friday while giving a campaign speech on a street in Nara, Japan.
Abe, 67, was Japan's longest-serving prime minister, holding office from 2006 to 2007 and again from 2012 to 2020 before resigning due to health reasons. Since stepping down, he remained in the public eye and regularly appeared in the media to discuss current affairs.
At the time of the shooting, Abe was delivering a speech in support of candidates in the Liberal Democratic Party. He was rushed to hospital via helicopter, but he died from excessive bleeding, doctors said.
A suspect, a local man in his 40s identified as Tetsuya Yamagami, was arrested and charged with attempted murder, according to Japanese broadcaster NHK.