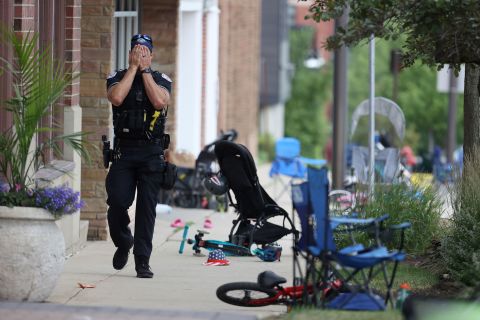 Updated 1:25 PM EDT, Fri July 8, 2022
A Fourth of July parade ended in tragedy Monday when a mass shooting left seven people dead in the Chicago suburb of Highland Park, Illinois.
Dozens of people were also wounded in the attack.
Robert "Bobby" E. Crimo III, 21, faces seven charges of first-degree murder in connection with the shooting. Authorities allege that he climbed onto the rooftop of a nearby business and opened fire minutes after the parade started, sending people running for safety.
During a virtual hearing Wednesday, a judge ordered Crimo to be held without bond. A Lake County assistant state's attorney alleged that Crimo, in a voluntary statement to law enforcement, confessed to firing on the crowd. Investigators believe the suspect planned the attack for weeks.
Here are some of the stories that made headlines over the past week, as well as some photos that caught our eye.