For most people, summer means the beach, barbecues, boating and backpacking — none of which are easy on your feet or your shoes. Luckily, Crocs makes it easy to stock up on all of the comfiest, most durable footwear for summer that happen to also be pretty stylish. Grab a new pair of slides for the pool, an around-the-house clog in a fresh, bright color or some sandals that are supportive enough for walking the dog but stylish enough for a dockside dinner.
Any of these Crocs could become your new summer go-to:
These iconic clogs are not only comfortable and versatile; they're also highly customizable. Choose between ample sizes, colors and patterns, then make them your own with Jibbitz charms. Since they're made from a closed-cell resin called Croslite, they're waterproof, supportive, lightweight, quick-drying and easy to clean.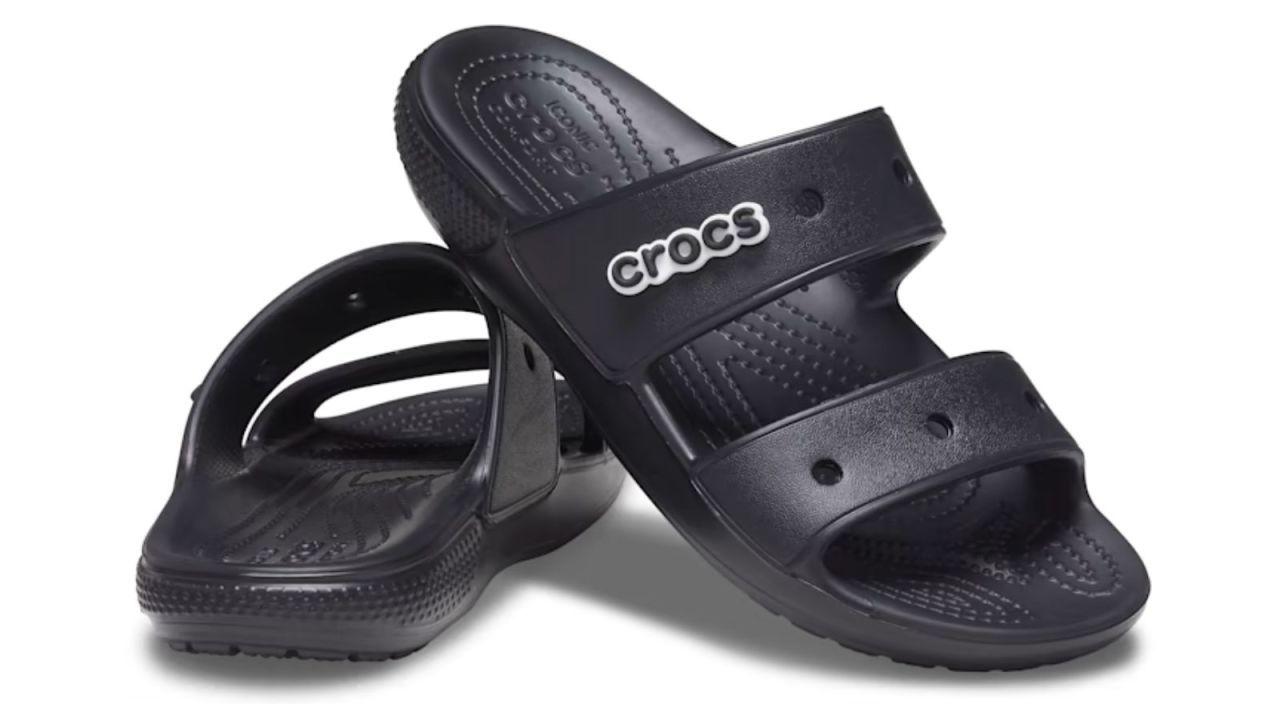 These sandals have a 4.5-star rating from more than 1,000 reviewers, one of whom writes, "These are the best ever. I have a pair in cream, black and now white. I wear them all summer long." Two straps hug your foot, while a Croslite foam cushion absorbs shock and supports your sole. They're also waterproof, they're easy to clean and they come with a Crocs logo Jibbitz charm.
The lined clog might be a no-brainer for winter, but the soft, fuzzy interior is also great for wicking away summer sweat and providing comfort when you're lounging in an air-conditioned house. This one comes in over 10 colors, and like the original, it's supportive, secure, versatile and customizable.
With over 3,000 reviews and an average rating of 4.5 stars, these classic Crocs slides are difficult to ignore. They come in 10 different shades, all of which are waterproof, durable, ventilated and well cushioned — and, most importantly, they slip on in seconds. Reviewers have called them a "must-have" for vacations, walking the dog, running errands or lounging around on a lazy summer day.
Get the Crocs slide in your choice of four tie-dye patterns, all of which are fresh and eye-catching for summer. The foam footbeds offer lasting comfort no matter what you're doing or where you're going, while the single-strap design ensures that these will live right by your front door for slip-on-and-go convenience. "So cool and comfy for the beach or pool," one reviewer writes, while another says, "I wear these every day in the gym shower."
Platform wedges are back, and these Classic Crush sandals launched just in time for summer. "I just got these and I'm never taking them off! Super cute! Super Comfy! Perfect for the pool or going around town," one reviewer raves. The dual straps and raised heel might be on-trend, but the Crocs material is still as practical and supportive as ever.
These are not your average flip-flops. Yes, the thong design hugs the top of your foot and secures between your toes, but the toe post is ultra soft, the sole is thick and nonslip and the straps are wide and customizable with Jibbitz. Get them in your choice of four colors.