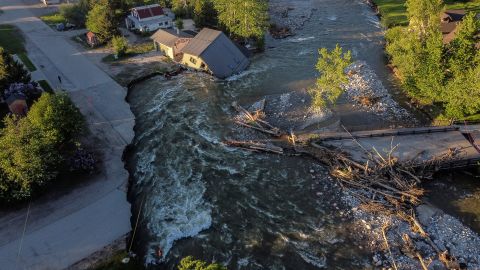 In pictures: Historic flooding in Montana
Updated 3:46 PM EDT, Wed June 22, 2022
Dangerous flooding, fueled by heavy rainfall and snowmelt, began to inundate Yellowstone National Park and several surrounding communities in Montana on Monday, June 13.
The flooding swallowed bridges and swept away entire sections of roadway. More than 10,000 visitors were forced to evacuate Yellowstone, which stretches across parts of Montana, Wyoming and Idaho.
President Joe Biden on Thursday approved a disaster declaration for Montana in the areas affected by flooding.