Golfer Danielle Kang has announced she will be taking a break from the LPGA Tour, days after revealing she had been playing at the US Women's Open with a tumor on her spine.
The 29-year-old shared her diagnosis after finishing her second round at the major in North Carolina on Friday, adding that she did not yet know whether the tumor was benign or malignant.
"I really don't have the answers now," Kang told reporters, according to USA Today Sports Media Group's Golf Week.
"Right now, it's not as simple as blaming the tumor to be the problem. It's not just that I have an issue with my back, there is more to it."
Having withdrawn from the LOTTE Championship in Hawaii in April citing back pain, World No. 12 ranked Kang withdrew again from the Palos Verdes Championship later that month.
Responding to a tweet alleging she had pulled out "with some sort of injury", Kang replied: "You have no idea what I've battled back from and you have no idea what I'm battling now."
A day prior to tee off at the US Women's Open, an Instagram post from Kang's brother Alex seemed to confirm the diagnosis.
"Play well this week … only person I know to be playing with a tumor in her spine," the post read.
On Friday, the American told reporters she received the diagnosis upon returning from Hawaii, though had not wished to publicize it.
Responding to a question about her brother's post, Kang thanked her doctor and physios for helping her fulfill her aim to play at the major, where she finished 63rd.
"I'm really happy that I'm here. It's been a difficult road but I'm pretty stoked that I'm able to hit certain shots and I feel like my game is a little bit there," Kang said.
"I played so bad for the last couple months and not only that, I haven't touched a club or practiced for a long time, so I can't expect it to be a flawless round, especially at the US Women's Open."
'Some things just don't play out as planned'
In a Twitter post on Tuesday, Kang announced she would not be playing at four upcoming events, including the KPMG Women's PGA Championship on June 23. In 2017, Kang clinched the first of her six LPGA Tour wins in stunning style with a major triumph at the PGA Championship in Illinois, pipping reigning champion Brooke Henderson.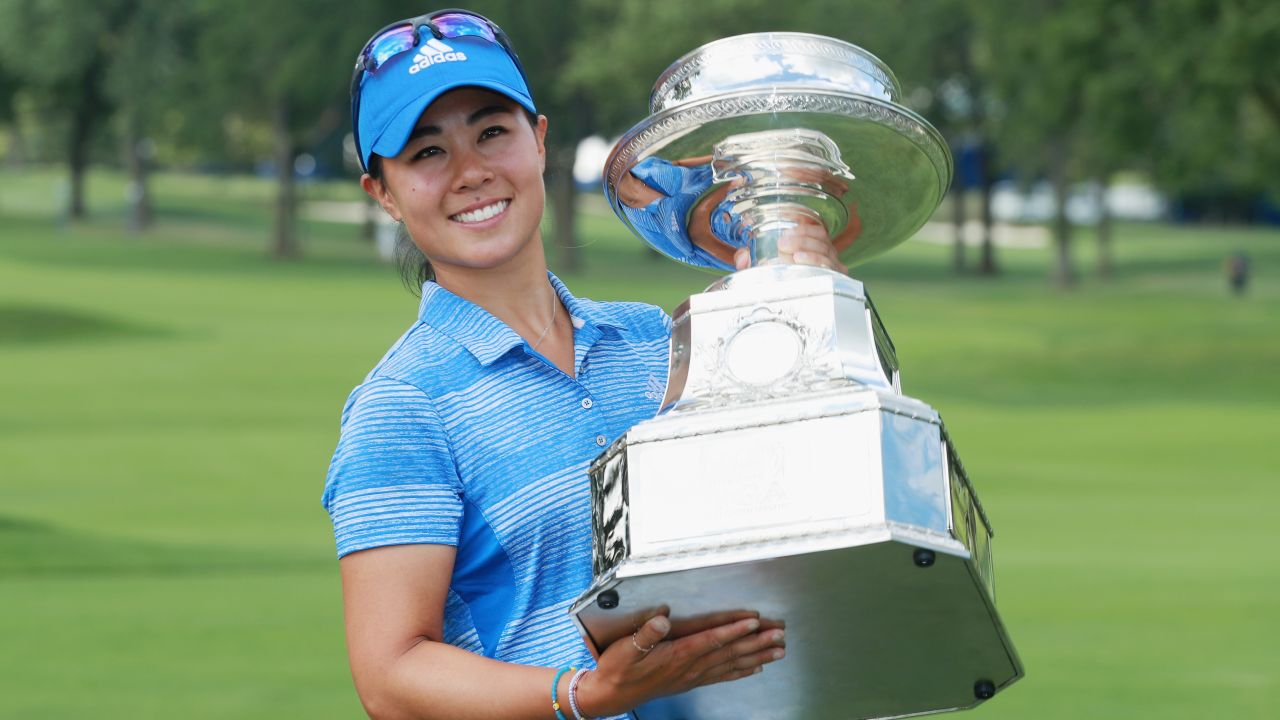 "I wanted to have some answers before it became a public information and unfortunately, in many ways I've learned, some things just don't play out as planned," she wrote.
"As a past champion this was not an easy decision, however if I've learned anything from throwing a fit to play in the US Open, I want to compete, not just participate," she added.
Kang closed her post by giving thanks for messages of support, with the PGA Championship account tweeting: "You will be missed, champ. We're thinking of you and rooting for you."
This story has been updated to correct the location of the Palos Verdes Championship.