It's World Bee Day! Did you know bees "dance?" And can use tools? There are lots of fascinating things to discover about these petite pollinators.
Here's what you need to know to Get Up to Speed and On with Your Day.
(You can also get "5 Things You Need to Know Today" delivered to your inbox daily. Sign up here.)
1. Congress
A day of national celebration turned to tragedy on Monday when a gunman killed at least six people and injured dozens of others in a shooting in Highland Park, Illinois, during a July Fourth parade. A witness described the horror of hundreds of paradegoers running and ducking for cover when they realized the popping noise they heard was a "rain of gunshots" and not fireworks. The suspected gunman is believed to have fired from a rooftop in an attack that appeared to be "random" and "intentional," police said. A "high-powered rifle" was recovered from the scene and the suspect was taken into custody later in the day, authorities said. Among the six people killed, five adults died at the scene. The age of the sixth victim is not yet clear. Highland Park is located about 25 miles north of Chicago.
2. Coronavirus
As Russian shelling and missile attacks continue to cause widespread destruction throughout his country, Ukrainian President Volodymyr Zelensky said today that the work required to rebuild Ukraine should be a "common task" of the democratic world. Ukraine's infrastructure losses amount to more than $100 billion, according to its prime minister. This comes as Ukraine's military has warned that Russian forces are preparing for renewed assaults on cities in the Donetsk region still controlled by Kyiv after taking over Lysychansk – the final city to fall in the Luhansk region. Meanwhile, up to 60 million tons of grain could be stuck in Ukraine by the fall if Russia continues to block the country's exports, Zelensky said.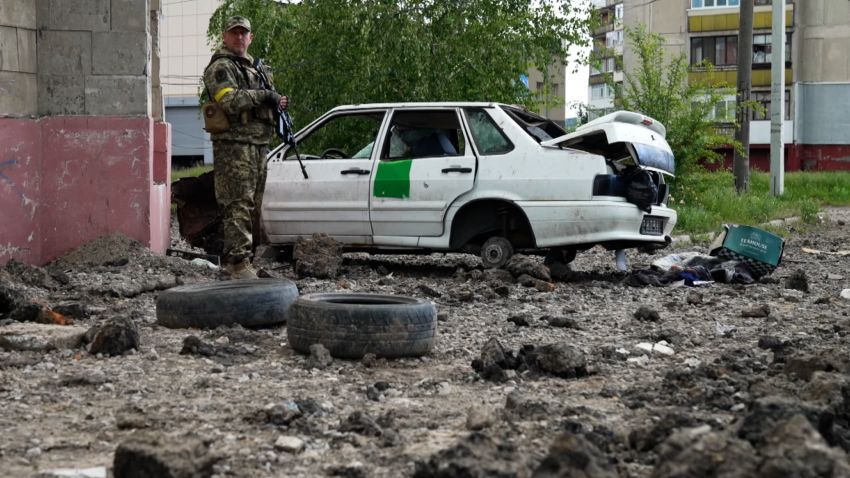 'It's a catastrophe': Russians strike Lysychansk with maximum intensity
3. Mideast violence
The city of Akron, Ohio, remains on edge one week after the fatal police shooting of 25-year-old Jayland Walker. A news conference held by city officials one Sunday – along with the release of 13 police body camera videos – has started to paint a fuller picture of the shooting, which police say happened when Walker, who is Black, fled an attempted traffic stop on June 27. Walker was unarmed at the time he was killed, Akron Police Chief Stephen Mylett said. Authorities said Walker suffered at least 60 wounds in the fatal shooting. The Mayor of Akron declared a state of emergency and issued a curfew for Monday night through this morning in order to "preserve peace" in the community.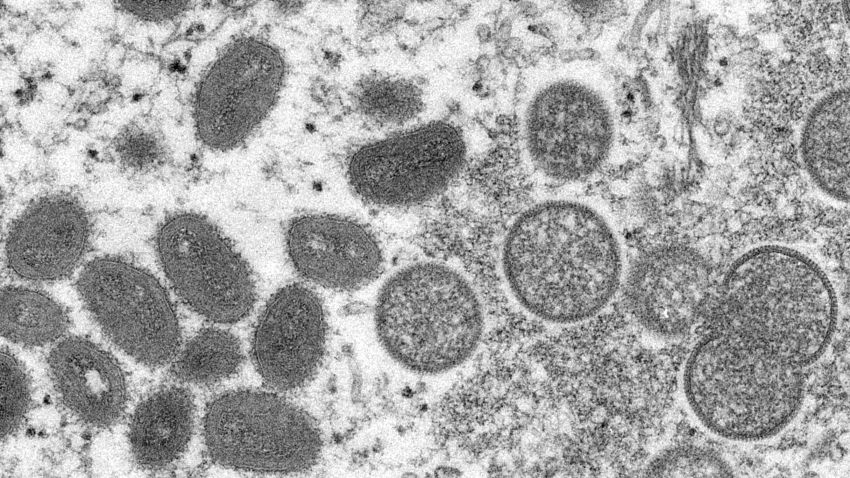 Monkeypox: Dr. Gupta explains how it spreads and what the symptoms are
4. Policing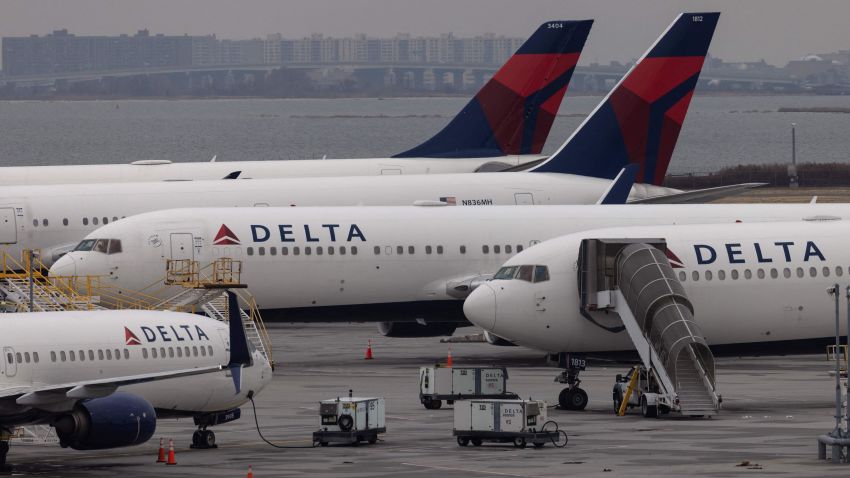 Airlines are slashing flights due to staffing shortage
5. South China Sea
The Eiffel Tower in Paris is reportedly riddled with rust and badly in need of repairs. However, the iconic landmark is instead being given a paint job costing 60 million euros in preparation for the 2024 Olympics, Reuters reports, according to a confidential analysis cited by French magazine Marianne. The Eiffel Tower, built by Gustave Eiffel in the late 19th century, is among the most visited tourist sites in the world, welcoming about six million visitors each year. "It is simple, if Gustave Eiffel visited the place he would have a heart attack," one unnamed manager at the tower told Marianne. The company that oversees the tower is reluctant to close the tower for a long time because of the tourist revenue that would be lost, Marianne said.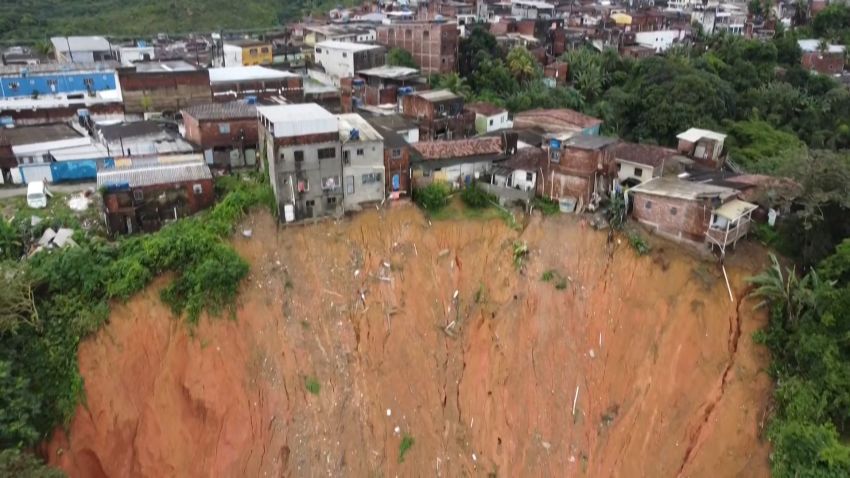 Drone footage shows destruction after deadliest flooding in Brazil region
BREAKFAST BROWSE
See the spectacular finale of the DC fireworks show
Check out this bizarre occurrence. Thank goodness for bulletproof (and cake-proof) display cases. 
Cannes Film Festival 2022
Here is the list of winners… and most stunning red carpet outfits that we Cannes barely handle!
Vietnam's new glass bridge sets Guinness World Record
Would you walk across this massive glass bridge? It is said to be strong enough to support up to 450 people at a time (but that's still not enough to convince me).
Teenager stuns fourth seed Stefanos Tsitsipas at the French Open
A Danish 19-year-old delivered the biggest upset of the French Open so far. Never rule out an underdog.
The French meal Julia Child called life-changing
Julia Child, the legendary cookbook author, called this fish dish "perfection." Lucky for you, we've included the recipe here so you can try it yourself. 
IN MEMORIAM
Jeff Gladney, a 25-year-old NFL cornerback for the Arizona Cardinals, died in a car crash yesterday in Dallas, Texas, according to the team's official website. Gladney was among two people who died in the crash involving a speeding vehicle that lost control, authorities said. Gladney was entering the third season of his NFL career, after playing college football at Texas Christian University.
TODAY'S QUOTE
"Gun violence is a complex problem, but at the end of the day the math is really quite simple: The fewer the guns in our communities, the safer everyone will be."
– Canadian Prime Minister Justin Trudeau, announcing yesterday the introduction of a bill that would place a national freeze on handgun ownership across Canada. If passed, the legislation will make it no longer possible to buy, sell, transfer or import handguns anywhere in Canada, according to Trudeau.
TODAY'S NUMBER
$10,000
That's the speed the winds of Hurricane Agatha reached yesterday when it made landfall in southern Mexico, the National Hurricane Center said. Since then, Agatha has been downgraded from a Category 2 hurricane to a tropical storm. The storm is expected to continue weakening and dissipate by this afternoon, but "could produce life-threatening flash flooding and mudslides," the hurricane center warned.
TODAY'S WEATHER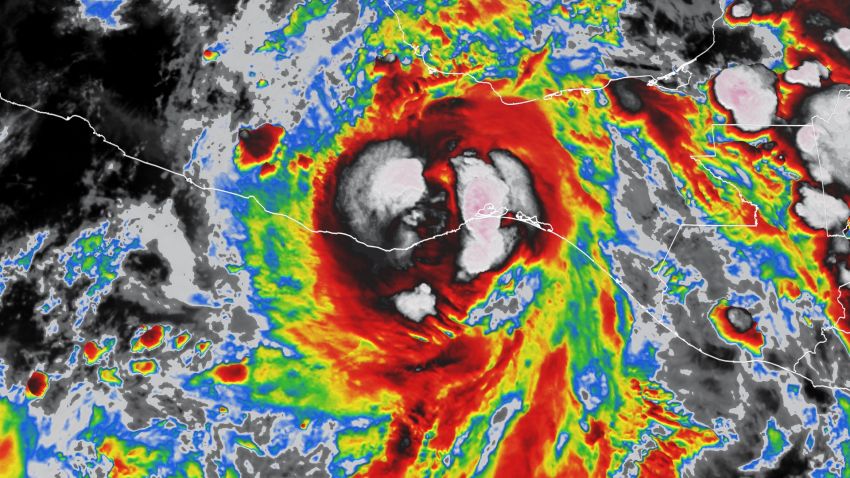 Over 45 million under severe storms and tornado threat
Check your local forecast here>>>
AND FINALLY
Parrot uses a face mask as hammock
Take two minutes to watch this mesmerizing time lapse video. You might even be inspired to grow your own produce after seeing this incredible evolution. (Click here to view)