During Rafael Nadal's long illustrious career, he has played 112 matches at Roland Garros and won 109 of them.
His long-time rival Novak Djokovic is responsible for two of these three defeats in Paris.
The two players, who have won 15 of the last 17 French Open titles, will meet again on Tuesday in the quarterfinals in what is one of the most anticipated matches of the tournament.
They have faced each other 59 times – more than any other two men in the sport's professional era – and are relatively evenly matched; Nadal leads the grand slam count by one with 21 titles while Djokovic leads the head-to-head 30-28.
On clay, the rivalry is more lopsided in favor of Nadal who has won seven matches compared to Djokovic's two.
Such has been Nadal's dominance at this tournament that his fourth-round victory over Félix Auger-Aliassime yesterday was just the third time in his career that he has been taken to five sets at Roland Garros.
But, in that fifth set, he showcased his brilliance on clay. At two sets and three games all, a flicker of a break point appeared for Nadal as he found himself 15-30 up during Auger-Aliassime's service game.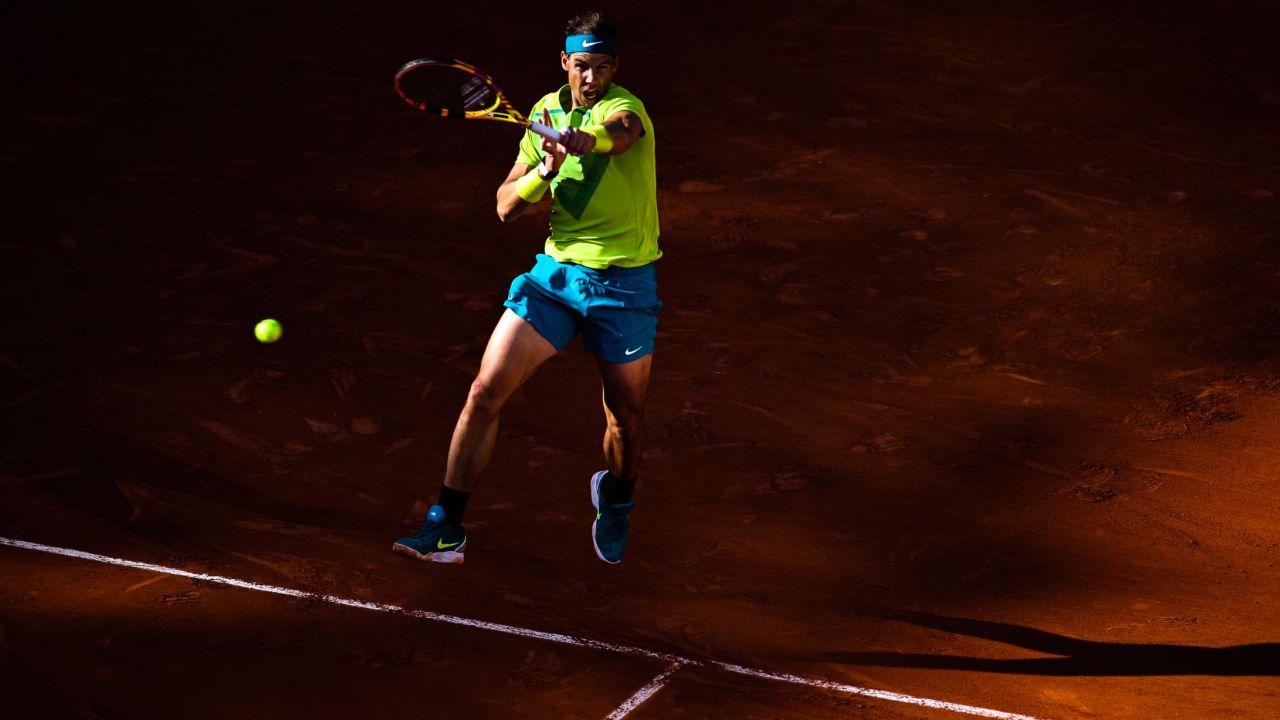 With two extraordinary passing shots, Nadal broke the young Canadian and wrapped up the match with little incident afterwards.
Top seed and world No. 1 Djokovic, meanwhile, breezed through to the quarterfinals with a 6-1 6-3 6-3 win over Argentina's Diego Schwartzman.
It continued his perfect start to the tournament in which he has yet to drop a set.
"Obviously, a well-anticipated match, I think, when the draw came out, for a lot of people," Djokovic said, looking ahead to his quarterfinal against Nadal.
"I'm glad that I didn't spend too much time on the court myself up to quarterfinals, knowing that playing him in Roland Garros is always a physical battle, along with everything else.
"[It's] a huge challenge and probably the biggest one that you can have here in Roland Garros. I'm ready for it."
Both players have had disrupted seasons so far; Djokovic's refusal to be vaccinated against Covid-19 restricted his entry to multiple tournaments, including the Australian Open, while Nadal's preparation for the French Open has been beset by a chronic left foot injury.
"Of course, we know each other well. We have a lot of history together," Nadal said after his fourth-round win.
"Here we are in Roland Garros. It is my favorite place, without a doubt. I don't know what's going to happen, but the only thing I can guarantee is I am going to fight until the end."
In such a fierce rivalry, every detail carries added importance. For the first time this year, tournament organizers have scheduled an evening session which could influence the match's outcome.
Nadal favors the warmer conditions during the day when the court is faster while Djokovic prefers the colder and slower nighttime.
The order of play is set to be announced on Monday.
Carlos Alcaraz and Alexander Zverev will meet in the other quarterfinal in the top half of the draw.