Editor's Note: Zack Ford is an LGBTQ+ activist based in Washington, DC. He tweets @ZackFord. The views expressed in this commentary are his own. Read more opinion on CNN.
I've known for my whole life that I was adopted, although I didn't know all the details. Less than 48 hours after my birth, I was placed with the people I'd call my family the rest of my life. All I know about the young woman who gave birth to me decades ago is that she was single and that she felt ill-equipped to raise a child.
Adoption has featured prominently in the national discourse in the weeks since the leak of Supreme Court Justice Samuel Alito's draft opinion that would overturn Roe v. Wade. I suspect that will continue to be the case as we get nearer to the formal Court ruling, which is expected sometime in June.
I was lucky to be adopted as a newborn, because it meant immediately joining my permanent family. As a result, being adopted has just been a quirky fact about me. My family is my family, just like everybody else's. Sometimes though, I still get questions about what it was like being adopted.
One particular question rankles me more than others, and it's one I still get more often than you might think: "Aren't you glad your birth mother carried you to term?" I am often asked, in other words, if I wasn't pleased that the woman who gave birth to me didn't opt to have an abortion instead.
It's a rather odd question: I find that people often look to those who have chosen to adopt children — or to people like myself who have been adopted — when seeking confirmation of their anti-abortion views.
I'm reminded that Supreme Court Justice Amy Coney Barrett infamously asked during oral arguments in the Mississippi case — Dobbs v. Jackson Women's Health Organization — why abortion was necessary since unwanted newborns could be dropped off at "safe havens," such as fire stations.
Sometimes, even those who are abortion rights proponents ask my views on abortion, apparently supposing that they already know the answer. The questioners always seem to think that asking about my birth mother's choice to carry me to term is a softball question with one obvious answer.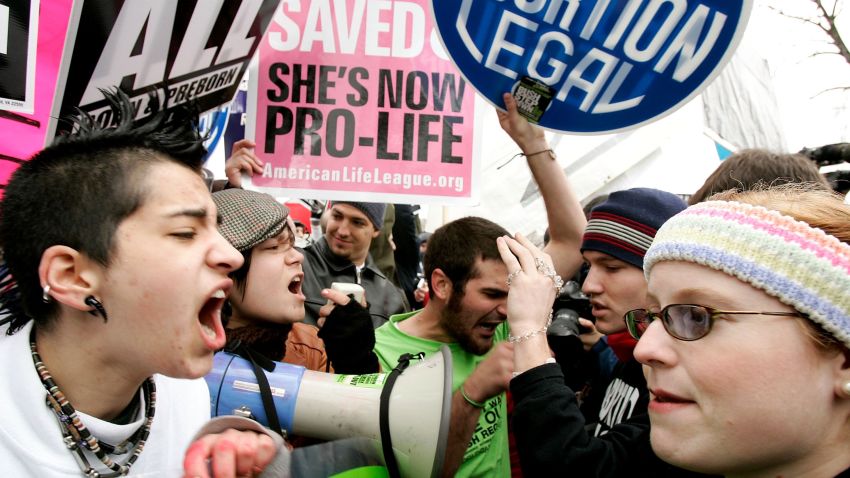 Hear these anonymous CNN viewers share their personal stories and opinions of abortion
Invariably, they're surprised to hear me say: "No, I'm not glad my birth mother didn't get an abortion."
Let me be clear, I'm happy that I exist. The metaphysics of the situation do not escape me: I'm well aware that if my birth mother had gotten an abortion, I would not be here.
But by asking me to cast judgment on the actions of a woman I know nothing about — or to compare her actions to millions of others I'll never meet — I think that those who are posing the question are missing the broader point.
The reality is this: My birth mother's choice to put me up for adoption can only be meaningful if she had a choice between adoption and abortion in the first place. I honestly don't know if she did.
"Choice" is a concept that has significant meaning to adoptees.
How many people can say for sure that their families chose them? Not to be insensitive, but there are a lot of people who are the product of unplanned and even unwanted pregnancies. I'm not saying they aren't loved equally by their parents or whomever else raised them. But I know with certainty that mine adopted me because they deeply wanted me to be part of their family.
"Choice" likewise took on important meaning when I came out as gay.
"Chosen family" is such an important concept in the queer community because so many of our assigned families reject and abandon us. My own family's affirmation hasn't made the concept any less significant to me, particularly because of my adoption. Many of us have rejected the notion that "blood is thicker than water." Those who fill that gap to love and support us become our chosen family.
But that's not the reality for most adoptees, who on average are six years into childhood before finding their forever homes. Racial disparities also make it likelier that white kids get adopted compared to those who are Black or Hispanic.
It's unfair to assume that every adopted kid will have the same comforts or advantages I had growing up. It's a recognizable talking point among abortion rights opponents that any "potential life," as Alito put it, has the potential to be "the next Einstein" and change the world.
I would say to the justice — who is the author of the draft decision that would divest people of their reproductive rights — please don't flatter me by implying that my existence justifies denying others their bodily autonomy. You're papering over the experiences of many adoptees who have not had the same fortune I've had, let alone those who never find forever homes.
It should be lost on no one that the same people trying to control access to abortion are also trying to control access to adoption. As we saw in the Philadelphia Supreme Court case last year and in others still brewing in the lower courts, conservatives want to use public funds to subsidize private agencies that ban same-sex couples, Jewish couples and any couple who won't inculcate conservative, evangelical Christian, anti-LGBTQ views. Not only does this limit the number of families who can actually adopt, but the consequences for queer kids who grow up in such rejecting households are tragically damaging.
As a gay man who grew up never knowing a blood relative, I define "family" based on the commitment I make to others and the expectations I have in return. Family is a choice. My entire existence was defined by people who wanted me to be part of their lives, and I feel empowered to define my family according to whom I want to be a part of mine.
You can bet I have unchosen those who have not provided me with the support I deserve, and I want others to have the same power over their lives, including the decision to have children of their own.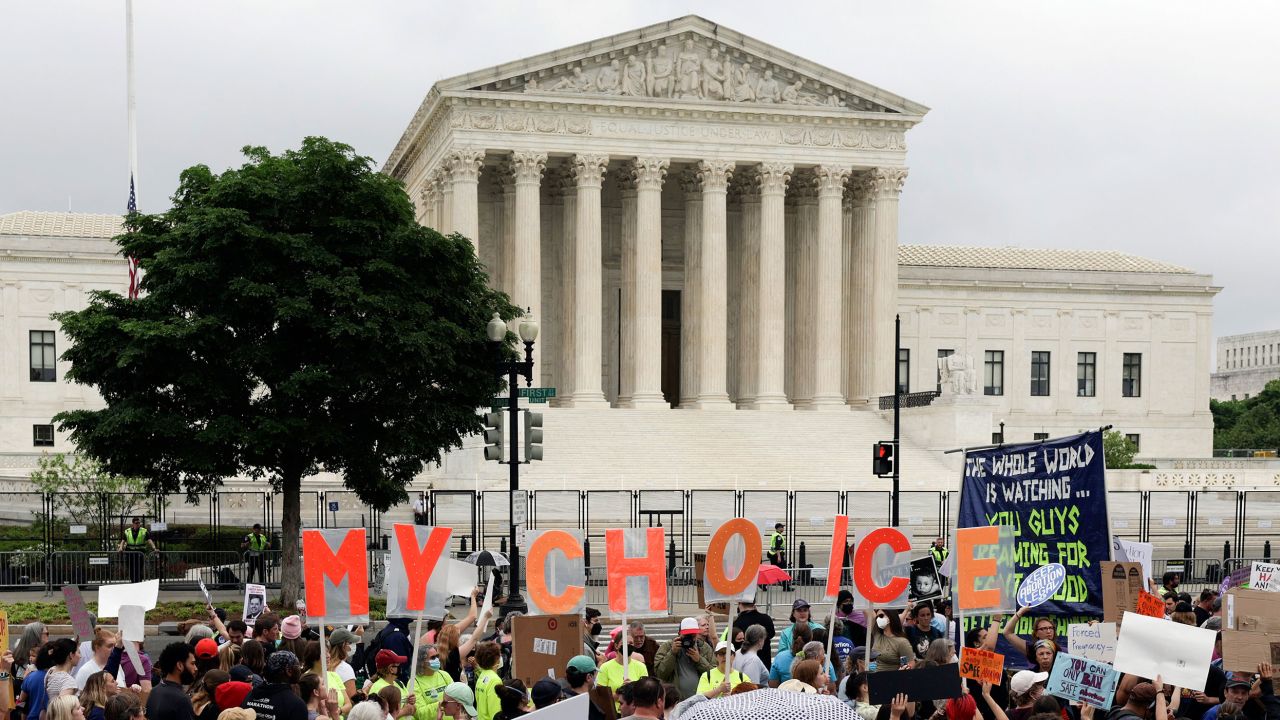 Would that change if I actually had a blood relative? Well, 23andMe identified a blood half-brother, Joshua, on my birth mother's side and we actually met recently. He's two years older than I am, he had also been adopted, and he's also gay.
When we connected, we asked each other all the questions we always receive as adoptees, because it was the first time we could truly compare notes with someone. Despite growing up with different narratives around our births, it turned out that Joshua and I ended up having similar perspectives on chosen families, both in terms of the families who adopted us and the families we've found since. We're still not sure what to make of meeting a blood relative for the first time in our late 30s.
Knowing nothing else about our shared birth mother, we also discussed a variation of the question from the top of this essay: "What would you say to her if you could meet her?" Once again, we had the same answer: It was not, "Thank you for giving birth to me." It was simply: "I turned out okay."
We've both spent our lives contemplating in different ways the doubt she might have about the decisions she made decades ago. Granting the premise that the people in her life gave her a choice, it seems she chose the uncertainty of sending at least two sons out into the world. We wonder if that wasn't the more painful choice — not abortion. What has her life been like since our births not knowing our fates?
It's already a very dark time for reproductive freedom, and the Supreme Court appears poised to make it much worse. Adoptions are often far more open than when I was born, but they can still be rife with uncertainty, and nobody on either side of an adoption should have to live with such fear or doubt. No one should have to endure the challenges and risks of pregnancy and childbirth simply because someone has deprived them of the choice not to.
Get our free weekly newsletter
Sign up for CNN Opinion's newsletter.
I hope that the woman who gave birth to me felt that she had a choice between adoption and raising the children herself. I hope she survived our births without any consequences to her health or future fertility. I hope she had the resources she needed after those pregnancies to live the life she wanted for herself. I have to hope for these things because I want the fruitfulness of my own life to validate her choices, not the choices others may have made for her.
Nobody should be forced to then live the rest of their lives never knowing what became of a life they brought into the world against their will. And no one should grow up suspecting they were born as punishment for people denied control of their own bodies. Please do not assume that adoption is a reasonable alternative or compromise to abortion access. Take it from an adoptee: The choice is what matters.