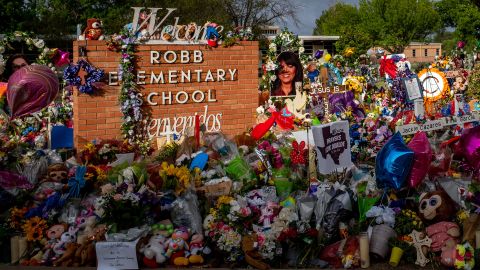 In pictures: Mass shooting at Texas elementary school
Updated 9:43 PM EDT, Thu June 2, 2022
An 18-year-old man opened fire at an elementary school in Uvalde, Texas, on May 24, killing 19 students and two teachers, officials said.
The shooting took place at Robb Elementary School. The gunman, who officials have identified as Salvador Ramos, was on the school premises for more than an hour before law enforcement forcibly entered a classroom and killed him, officials said.
Ramos also shot his grandmother before going to the school.
Uvalde County, which is about 85 miles west of San Antonio, had a population of about 25,000 as of the 2020 Census.
This is the second-deadliest school shooting since 2012, when 26 children and adults were killed at Sandy Hook Elementary School.