It's World Bee Day! Did you know bees "dance?" And can use tools? There are lots of fascinating things to discover about these petite pollinators.
The salary question during an interview can be a prickly subject for some job seekers. If you get clammy hands when asked about compensation, keep this in mind: Job candidates have more bargaining power now due to rising inflation and the nationwide labor shortage. Plus, experts say there are almost two jobs available for every job seeker – so, the odds are in your favor.
Here's what you need to know to Get Up to Speed and On with Your Day.
(You can also get "5 Things You Need to Know Today" delivered to your inbox daily. Sign up here.)
1. Congress
A day of national celebration turned to tragedy on Monday when a gunman killed at least six people and injured dozens of others in a shooting in Highland Park, Illinois, during a July Fourth parade. A witness described the horror of hundreds of paradegoers running and ducking for cover when they realized the popping noise they heard was a "rain of gunshots" and not fireworks. The suspected gunman is believed to have fired from a rooftop in an attack that appeared to be "random" and "intentional," police said. A "high-powered rifle" was recovered from the scene and the suspect was taken into custody later in the day, authorities said. Among the six people killed, five adults died at the scene. The age of the sixth victim is not yet clear. Highland Park is located about 25 miles north of Chicago.
2. Coronavirus
President Joe Biden today met with the other leaders of the "Quad" nations – Japan, India and Australia – at an in-person summit in Tokyo to discuss the ongoing war in Ukraine and other pressing issues. The leaders talked about their responses to the humanitarian crisis in Ukraine and reiterated their "strong resolve to maintain the peace and stability in the region," according to a joint statement. Meanwhile, Ukrainian officials reported Russian aerial strikes in east-central Ukraine and heavy fighting in the eastern Donetsk region, where Russian forces are trying to advance. New satellite images also appear to show Russian ships loading up with what is believed to be stolen Ukrainian grain. Ukraine's President Volodymyr Zelensky has accused Russia of "gradually stealing" Ukrainian food products and trying to sell them.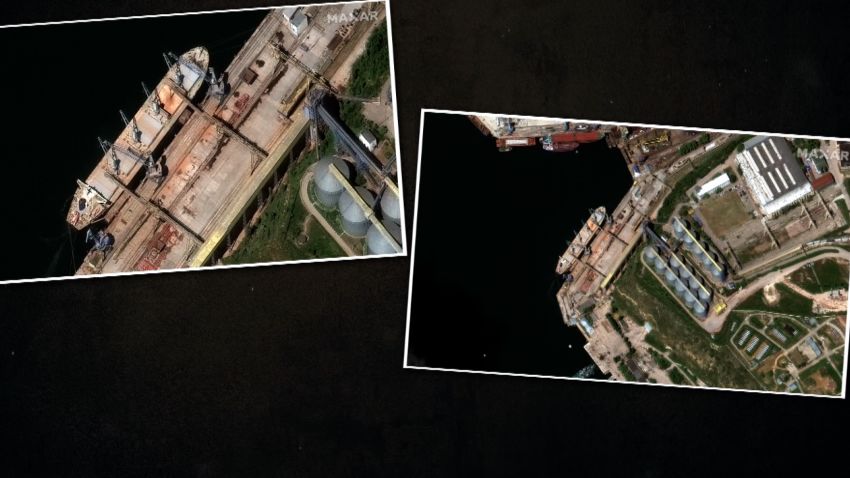 Satellite images appear to show Russia stealing Ukraine's grain
As Russian shelling and missile attacks continue to cause widespread destruction throughout his country, Ukrainian President Volodymyr Zelensky said today that the work required to rebuild Ukraine should be a "common task" of the democratic world. Ukraine's infrastructure losses amount to more than $100 billion, according to its prime minister. This comes as Ukraine's military has warned that Russian forces are preparing for renewed assaults on cities in the Donetsk region still controlled by Kyiv after taking over Lysychansk – the final city to fall in the Luhansk region. Meanwhile, up to 60 million tons of grain could be stuck in Ukraine by the fall if Russia continues to block the country's exports, Zelensky said.
3. Mideast violence
Three child-size doses of the Pfizer/BioNTech Covid-19 vaccine appeared to be safe and showed a strong immune response in children ages 6 months to 5 years, the companies announced yesterday. Midtrial results found vaccine efficacy of 80.3% against symptomatic Covid-19 in this young age group. The vaccine makers said they will finish submitting the trial data to the FDA this week. Moderna submitted its vaccine data for children 6 months through 5 years of age to the FDA late last month. The FDA said yesterday that its vaccine committee will similarly convene in June to discuss Moderna's emergency Covid-19 vaccine request.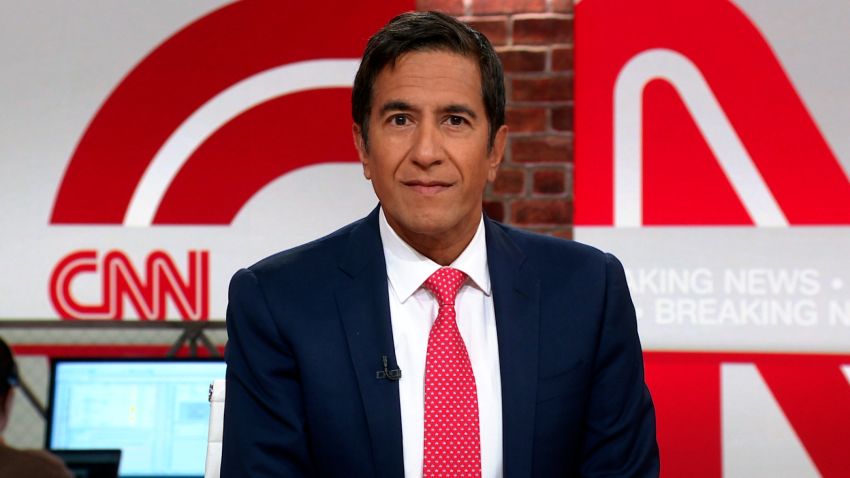 Dr. Gupta reacts to Moderna's recommendation for kids under 6
The city of Akron, Ohio, remains on edge one week after the fatal police shooting of 25-year-old Jayland Walker. A news conference held by city officials one Sunday – along with the release of 13 police body camera videos – has started to paint a fuller picture of the shooting, which police say happened when Walker, who is Black, fled an attempted traffic stop on June 27. Walker was unarmed at the time he was killed, Akron Police Chief Stephen Mylett said. Authorities said Walker suffered at least 60 wounds in the fatal shooting. The Mayor of Akron declared a state of emergency and issued a curfew for Monday night through this morning in order to "preserve peace" in the community. 
4. Policing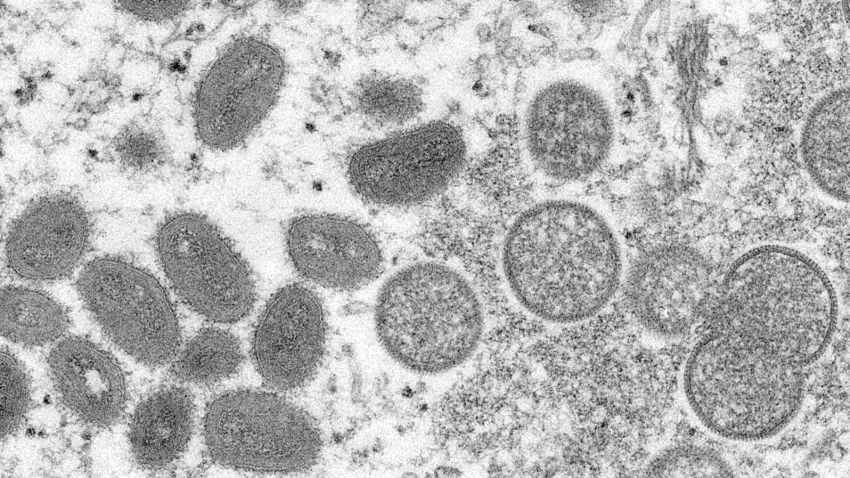 How to tell if you have monkeypox
5. South China Sea
Californians could face mandatory statewide water restrictions this summer unless residents and businesses scale back on their water use, Gov. Gavin Newsom said. California is stretching into its third year of drought and the state's reservoirs are dropping to critically low levels. In July 2021, Newsom announced a drought emergency, calling on residents and businesses to voluntarily cut their water usage by 15%. Yet in March, not only had the target not been met, but urban water usage rose by 19% from March 2020, according to the State Water Resources Control Board. Scientists found earlier this year that the West's current megadrought is the worst in 1,200 years, and the climate crisis has made it 72% worse.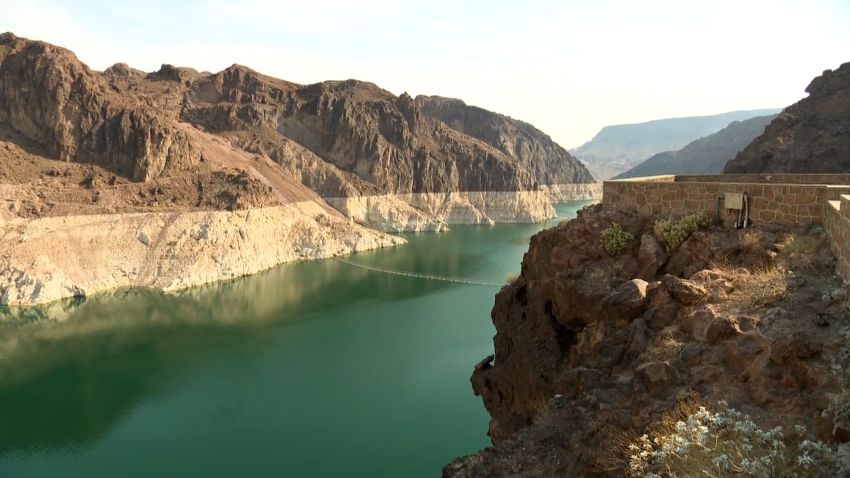 Climate change is drying up biggest reservoir in US
The Eiffel Tower in Paris is reportedly riddled with rust and badly in need of repairs. However, the iconic landmark is instead being given a paint job costing 60 million euros in preparation for the 2024 Olympics, Reuters reports, according to a confidential analysis cited by French magazine Marianne. The Eiffel Tower, built by Gustave Eiffel in the late 19th century, is among the most visited tourist sites in the world, welcoming about six million visitors each year. "It is simple, if Gustave Eiffel visited the place he would have a heart attack," one unnamed manager at the tower told Marianne. The company that oversees the tower is reluctant to close the tower for a long time because of the tourist revenue that would be lost, Marianne said.
BREAKFAST BROWSE
See the spectacular finale of the DC fireworks show
Holy cow… watch this aggressive bull make a dramatic escape.
'American Idol' crowns a Season 20 winner
Congratulations to the 20-year-old country singer from Kentucky whose life just changed forever. Welcome to Hollywood!
Princess Diana's wedding tiara exhibited for the first time in decades
Take a moment to bask in the beauty of this priceless tiara, famously worn by Princess Diana during her wedding to Prince Charles in 1981.
Arby's is selling a fast-food staple it's never offered before
You might be surprised to learn that this popular item was never on their menu until now.
Helicopter spots man stuck on 500-foot cliff
Now, that was a close call… Check out the footage from the intense rescue.
TODAY'S NUMBER
$10,000
That's the number of games New York Yankees third baseman Josh Donaldson was suspended for after making "inappropriate comments" directed toward a Black player, a spokesman for Major League Baseball said. Chicago White Sox shortstop Tim Anderson, who is Black, told reporters Saturday that Donaldson, who is White, called him "Jackie" (Robinson) in a disrespectful way multiple times during the game. "He was trying to call me Jackie Robinson, like 'What's up, Jackie?'" Anderson said. In a locker room interview, Donaldson admitted he called Anderson "Jackie" during the game, but denied any racist intentions.
TODAY'S QUOTE
"I'm terrified I might be here forever."
– President Joe Biden, referencing the war in Ukraine during opening remarks at the Quad Summit with leaders of Australia, India and Japan. Biden underscored the grave consequences of a war that continues to grind forward, despite withering sanctions from a mostly-united West. He described the conflict as "a global issue" and said the US and its partners will continue to "lead a global response."
TODAY'S WEATHER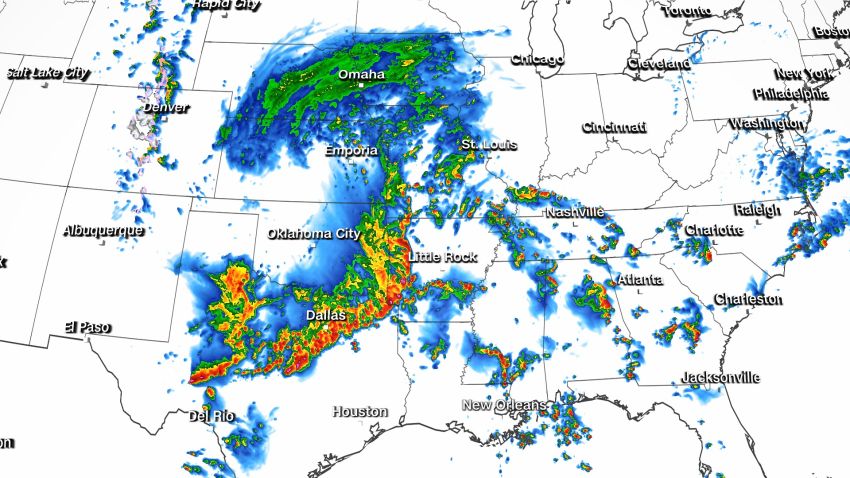 California drought and heat continue as severe storms hit central US
Check your local forecast here>>>
AND FINALLY
Parrot uses a face mask as hammock
This cat was not in the mood… Enjoy this funny 45-second video to start your Tuesday. (Click here to view)