In recent years, we've learned to appreciate activewear in all areas of our lives, not just while at the gym. Workout leggings became our errand-running pants, running shorts became our loungewear, sports bras became our stand-alone tops, performance hoodies became our Zoom attire and athletic dresses became our brunch staples. Now, FP Movement's fan-favorite Good Karma collection allows the impact of activewear to reach even further. How? By combining versatility, comfort and stylish designs with one meaningful cause.
Created in honor of self and spirit, FP Movement celebrates and nurtures the life well-lived. Free People's FP Movement specializes in performance-ready activewear designed using signature technical fabrics, but the pieces are comfy and trendy enough that you'll want to wear them everywhere (from studio to street, and all in between). What's more, since FP Movement believes in community support and lifting people up, 1% of all FP Movement activewear purchases — Good Karma included — benefit Girls Inc. (This non-profit is a partner of FP Movement that "inspires all girls to be strong, smart and bold," and does so by "delivering life-transforming programs to girls and young women throughout New York City.")
Whether you're working out, hanging out or going out, these beyond-the-gym staples elevate your wardrobe while earning you some good karma.
They're breathable and equipped with SPF 30 UV protection, so they're great for any outdoor activity. But the fabric on these Good Karma Bike Shorts is so soft, you could sleep in them. They also lay flat, resist rolling and come in countless colors, so you can wear them out and about or under dresses to reduce chafing. (For a shorter cut with a compressive waistband, opt for the Good Karma Running Shorts instead.)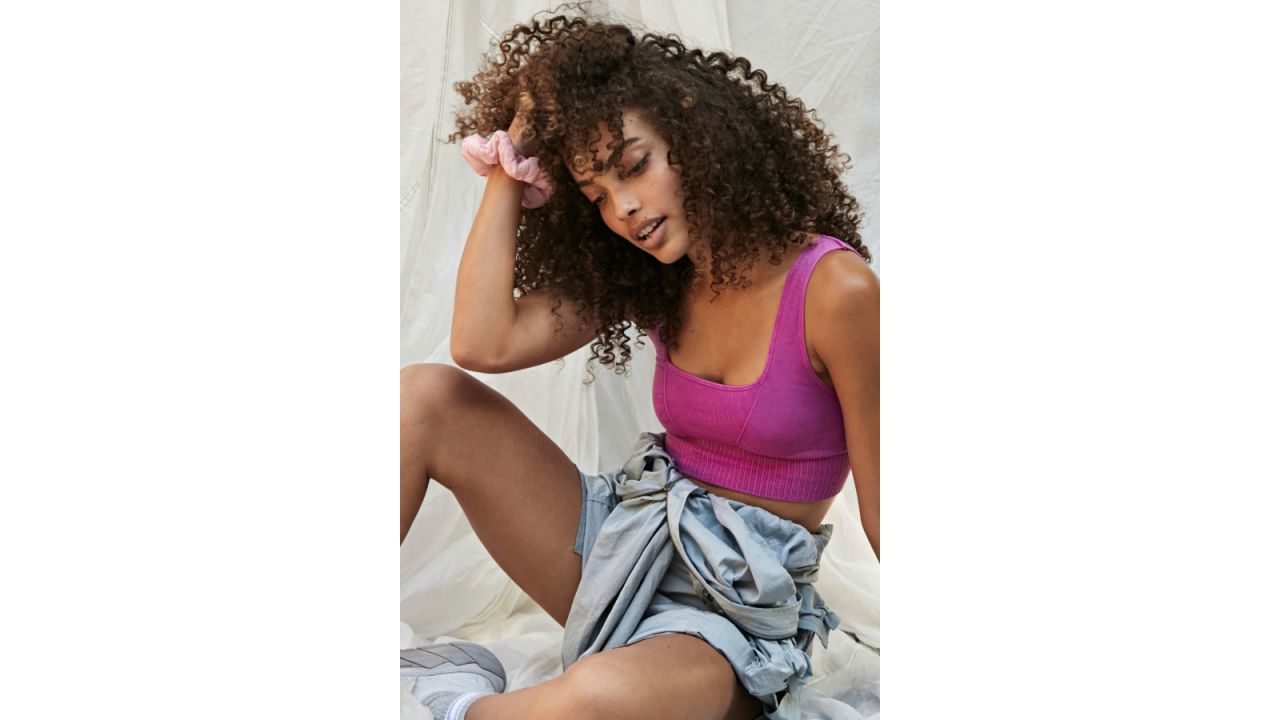 "This bra comes in beautiful colors, has extremely soft fabric that washes well and a flattering square neckline that looks great on its own or peeking out of a zip hoodie," wrote one of many five-star reviewers. The ribbed bottom band stays put and enhances your shape, while the wide, squared straps offer comfort and support. It even has SPF 30 fabric to protect you against harmful UV rays. Love the ribbed look? The Good Karma Dress uses a similar effect to accentuate your curves, but in a strappy, all-in-one no-brainer outfit that you can throw on and go.
These Good Karma high-waisted leggings come in pretty much any color you could want, and according to one reviewer, they're so "extremely comfortable," they feel like you're "wearing nothing!" The ribbed-knit design is ultra-soft, but still holds you in with a compression waist and protects you against the sun. Last but not least, the pinhole ventilation keeps you cool and dry, so you can wear them to "brunch, Bikram and beyond."
Wear it as a lounge bra, a cropped workout tank or as a top alongside your favorite high-waisted jeans. The Good Karma Crop features a plunge neckline, a longline silhouette and criss-cross straps, and reviewers can't get enough of it: "Great support for larger breasts [and] beautiful color," one wrote. "I already want more!" Get it in your choice of over 20 gorgeous shades.
"I've bought it in almost every color," one reviewer wrote, while another raved, "Super versatile. I've worn this for workouts AND layered with a leather jacket and denim." The Good Karma hoodie keeps you comfortable and your body temperature balanced, but it still doesn't skimp on style. Its cowl neckline, thumbholes, bold color options and eye-catching pinhole detailing ensure that it's unlike anything else in your wardrobe — athletic or otherwise.