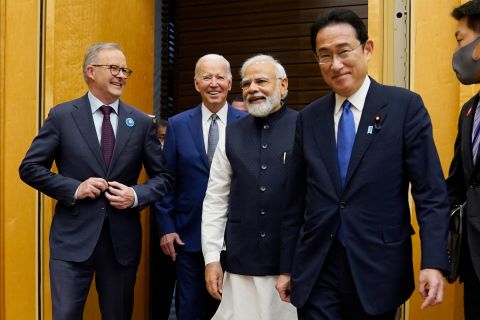 In pictures: Biden's first trip to Asia as president
Updated 4:56 PM EDT, Tue May 24, 2022
US President Joe Biden has wrapped up an alliance-boosting visit to Asia, a belated first trip to a region that remains central to his foreign policy goals even as his focus has been drawn away.
Biden's stops in two staunch US allies — South Korea and Japan — were meant to bolster partnerships at a moment of global instability. While Biden and his team have spent much of their time and resources on Russia's invasion of Ukraine, provocations from North Korea have intensified and China continues to flex its economic and military might.
The President paid his first visit to Asia later in his presidency than he might have liked, according to officials, who said Covid restrictions and the pull of other crises made it difficult to schedule a trip. Biden is the third US president in a row to attempt a foreign policy refocus on Asia, though intervening events have often gotten in the way.