A version of this story appeared in Pop Life Chronicles, CNN's weekly entertainment newsletter. To get it in your inbox, sign up for free here.
Love, a blockbuster and a heartwarming win.
These are a few of my favorite things. This week, I managed to pull all three into our lovely little newsletter.
So, to quote the Black Eyed Peas, let's get it started.
Three things to watch
'Love on the Spectrum U.S.'
Based on an Australian show, this docuseries follows people on the autism spectrum as they navigate the world of dating and relationships.
Finding love can be tough for anyone, and those on the spectrum have their own set of challenges. This unique dating series is a heartwarming journey.
It's currently streaming on Netflix.
'RuPaul's Drag Race All Stars' Season 7
Eight past winners of "Drag Race" come together to compete for $200,000 and bragging rights as the best of the best.
Get ready for some witty commentary from RuPaul and special celebrity guest judges and stars such as Cameron Diaz, Ronan Farrow and Naomi Campbell.
The new season started streaming on Paramount+ Friday.
'Top Gun: Maverick'
Confession: I am not yet fully comfortable going to movie theaters.
But to see Tom Cruise return in the role of Pete "Maverick" Mitchell, I was willing — and it was so, so worth it.
In my humble opinion, this sequel is better than the 1986 original. Yes, I said it!
"Top Gun: Maverick" is in theaters on May 27.
Two things to listen to
Since Harry Styles made music in the midst of the pandemic, it makes sense that his new album is titled "Harry's House."
He is well past his days as just a member of the boy band One Direction, and his third studio album firmly cements Styles as a solo star.
"He's pulled off the neat trick of making his music at once elegant and more refined but also warmer and more intimate," according to Rolling Stone.
The album dropped Friday. Yes, please.
Eleven years ago, the rock band Train came to CNN's headquarters in Atlanta and helped a man propose with the 2009 hit song "Marry Me."
The band has made lots of music since then, and the latest, "AM Gold," is now out.
Lead vocalist Pat Monahan explained the title of the album to Rock Cellar magazine.
"When we were writing the record, because of how eclectic it was, my manager came up with the name 'AM Gold,'" he said. "He felt like it was like an old-school 'AM Gold' compilation of a bunch of different varieties of music. Seemed like an appropriate name."
One thing to talk about
My heart sang when the band Kalush Orchestra won the Eurovision Song Contest this year for Ukraine.
With all the country has been enduring, it felt good to see the world rally around the group and the winning song, "Stefania," written as a tribute to the frontman's mother.
I interviewed former Olympian Johnny Weir, who hosted the US streaming event of the competition. He predicted that Ukraine would be an odd-on favorite, and he was completely correct.
An international music contest may seem like a small thing. But to a war-torn country, it's a point of pride and a spark of light in the darkness.
Something to sip on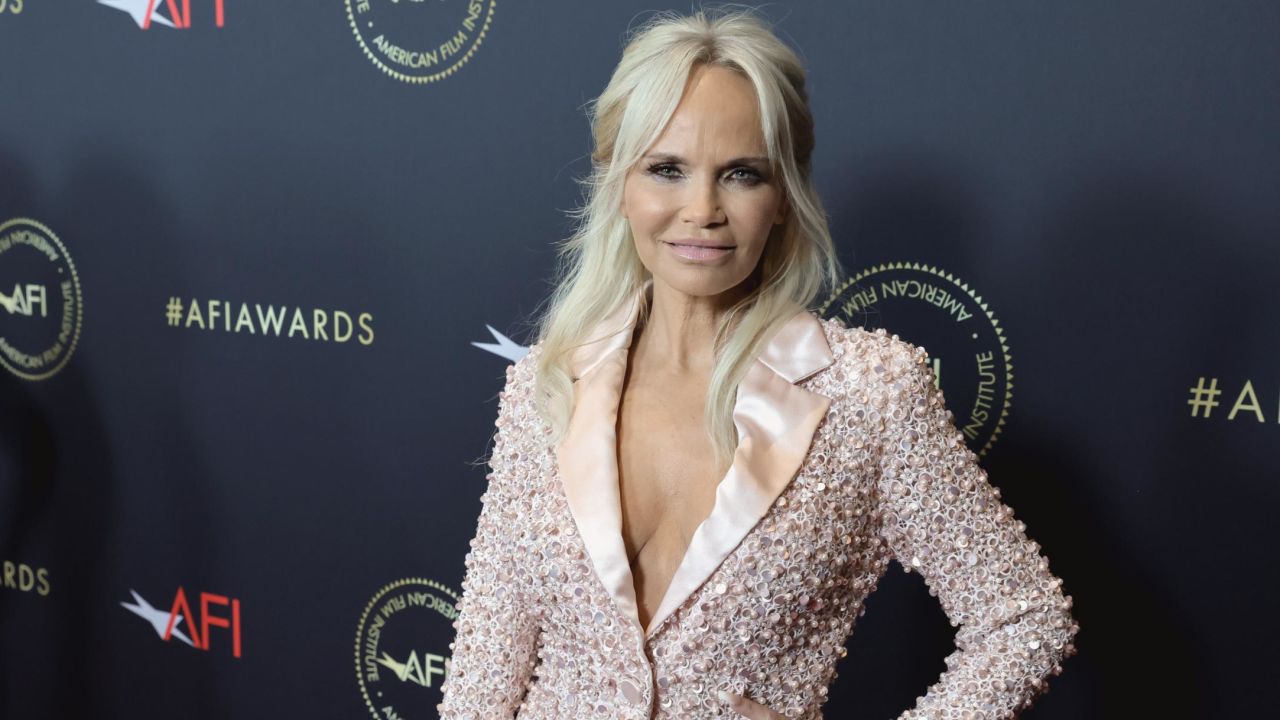 One twist of fate can forever alter your life — that's what I thought about with Kristin Chenoweth and the 1977 Oklahoma Girl Scout murders.
As a child, the Tony-winning actor missed going on a Girl Scouts camping trip because she fell ill. During that trip, three of her friends were brutally murdered.
Chenoweth has said the case has haunted her every day. That's why she returned home to participate in the docuseries "Keeper of the Ashes: The Oklahoma Girl Scout Murders," in which she revisits the crime and completely puts to rest the identity of the murderer.
It's a harrowing tale. And given the life Chenoweth has built, it begs the question as to what her friends might have achieved had they been given the chance.
What did you like about today's newsletter? What did we miss? Pop in to poplife@cnn.com and say hello!