Often unassuming and cloaked in dull shades of brown or gray, freshwater fish have long been overlooked when it comes to conservation. It's come at a cost, with as many as a third of global populations in danger of extinction and 80 species already extinct, according to the 2021 WWF report "The World's Forgotten Fishes."
This is having an impact on both nature and humans. Freshwater fish provide food for 200 million people and livelihoods for 60 million, the report says – and we depend on river ecosystems for water, sanitation and power.
"Rivers are the arteries of our planet," says South African freshwater conservation biologist and photographer Jeremy Shelton. "They transport cool clean water from the mountains down across landscapes and give us this critical resource that we rely on so heavily for drinking, for farming, for industry."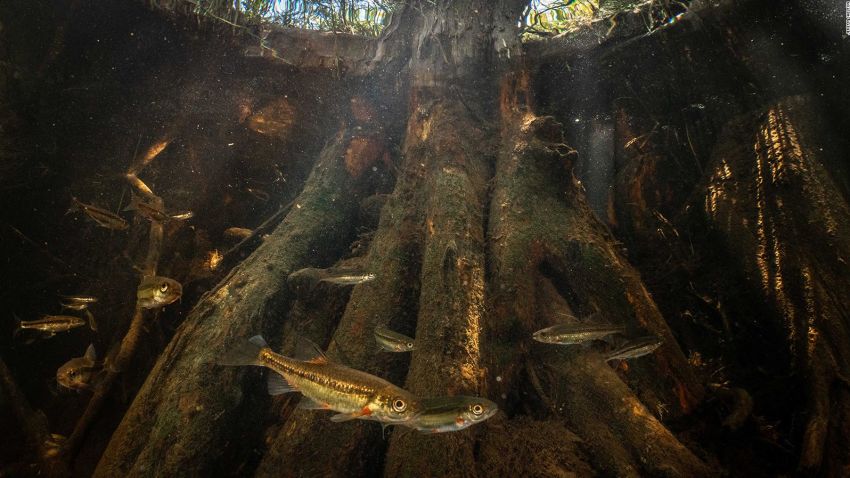 The untold story of South Africa's rivers
Shelton, a researcher at the Freshwater Research Centre in South Africa, became enchanted by river ecosystems as a child, when he splashed about in a small stream behind his family home. But realizing that others were less enthralled by the murky depths, he later picked up his camera, aiming to showcase the rich diversity of freshwater life, and warn of its fragility.
"It's all about inspiring people to become more aware of the natural world around them and once that connection is forged, to change the way they behave, the way they act, the way they connect with that life around them," Shelton tells CNN.
His images were featured in the WWF report on freshwater fish and have been shared widely on Instagram, including by activist and actor Leonardo DiCaprio.
Related: 'Delivering a message to the world': Fishing image wins marine conservation photography prize
South African rivers in peril
In Shelton's home country, river ecosystems are in urgent need of protection. Freshwater fish are the most threatened species group in South Africa and wetlands and rivers are under more pressure than any other ecosystem, according to the 2018 national biodiversity assessment. The report notes that half of South Africa's freshwater fish species are found nowhere else in the world, so conservation strategies to prevent population decline and minimize threats such as habitat degradation and predatory invasive species are much needed.
"I'm witness to this widespread deterioration of freshwater ecosystems all around me, and I'm really driven by the opportunity to be able to work on conserving some of these systems," says Shelton.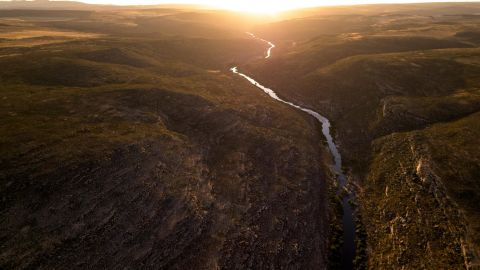 He is involved in a number of freshwater conservation projects, such as the Cape Critical Rivers project, which is focused on preserving threatened species like the Clanwilliam sandfish and the Barrydale redfin, and outdoor learning projects that aim to connect young people with river ecosystems.
But Shelton believes that images have the power to reach beyond borders and communicate on a global scale the beauty of nature and the crisis in biodiversity.
Related: Scottish oysters were on the rocks. Now a whisky distillery is throwing them a lifeline
"Through these images and through the science that goes with them, (I want) to open up people's minds to the beauty and the fragility of life beneath the surface of our rivers and our wetlands," he says.
"I'm hoping that through connecting with these previously unseen worlds, people will treat them a little bit more gently, and that people will be a little bit more thoughtful about the way we live our lives and about the way we interact with these natural ecosystems."