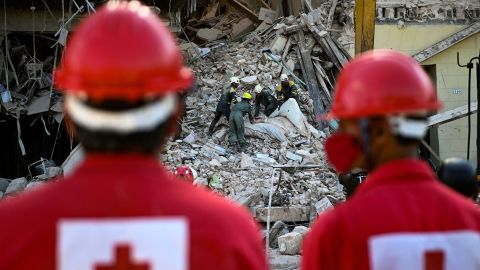 In pictures: Deadly explosion at Havana hotel
Updated 2:41 PM EDT, Sun May 8, 2022
A gas leak is thought to be the cause of a deadly explosion that destroyed a hotel in Havana, Cuba, on Friday, May 6.
At least 30 people were killed at Hotel Saratoga, and dozens more were injured.
"Everything indicates that the explosion was caused by an accident," the Cuban Presidential Office said in a tweet.
The explosion also destroyed cars and buses outside the hotel, which is in the center of the Cuban capital.