A version of this story appeared in Pop Life Chronicles, CNN's weekly entertainment newsletter. To get it in your inbox, sign up for free here.
They say all good things must come to an end, but personally I hate it.
We need more good things, so why can't we just keep the ones we have and add more to the bunch?
Apparently, that's not the way it works, and this week we see the series finales of two fan-favorite shows that shall be mourned.
Three things to watch
'Ozark' season 4, part 2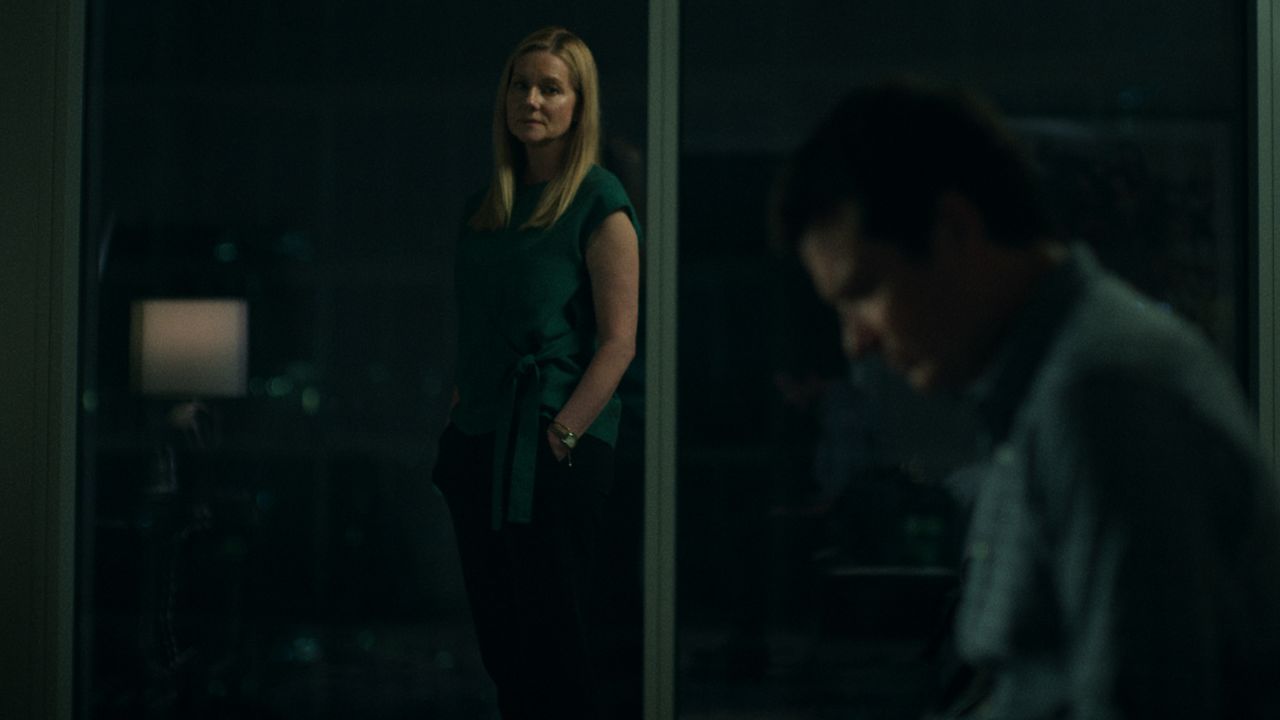 For the final season of "Ozark," Netflix split it into two parts. Way to keep us hanging on.
This series is beyond bingeworthy as we witness a suburban family's journey as they go deeper into running a dangerous criminal enterprise.
Netflix describes the crime drama as exploring "capitalism, family dynamics, and survival through the eyes of (anything but) ordinary Americans." I would like to add to the list the master class performances often captured in the scenes between costars Jason Bateman and Laura Linney.
The final episodes started streaming on Netflix Friday.
'Grace and Frankie' season 7, part 2
Lucky number seven.
Actually, unlucky for those of us who love this series about two women whose husbands leave them for each other, causing the older ladies to form an unlikely friendship.
"Grace and Frankie" is ending after seven seasons, and we will miss Jane Fonda and Lily Tomlin's chemistry as they play the title characters. Their escapades made us laugh and cry. And they are a great reminder that it can be greater, later — so keep hanging in there.
The second half of the final season started streaming Friday on Netflix.
'Bullsh*t The Game Show'
You have to love a game show where you don't have to give the correct answer in order to win.
Instead, you just have to lie convincingly enough to make your fellow players believe that your answer is correct. If you are successful, you climb the money ladder and have the chance to win big bucks.
I have to say that this show, hosted by Howie Mandel, is reminding me a great deal of real life. The show's motto is: "To win big in this game you don't have to be the smartest person in the room to cash in, you just have to convince everyone that you are."
Don't we all know someone who seems to have risen to success with BS, or is that just me?
It's streaming on Netflix now.
Two things to listen to
Way to follow up winning Entertainer of the Year at this year's 57th annual Academy of Country Music Awards, Miranda Lambert.
She's releasing her eighth studio album, titled "Palomino," and the country star shows she's still game for stretching creatively — whether she's collaborating with the B-52′s on "Music City Queen" or covering the title track from Mick Jagger's 1993 solo album, "Wandering Spirit."
"I can put out whatever I want and sound like whatever I want and look like whatever I want," she told Rolling Stone.
"Palomino" dropped Friday.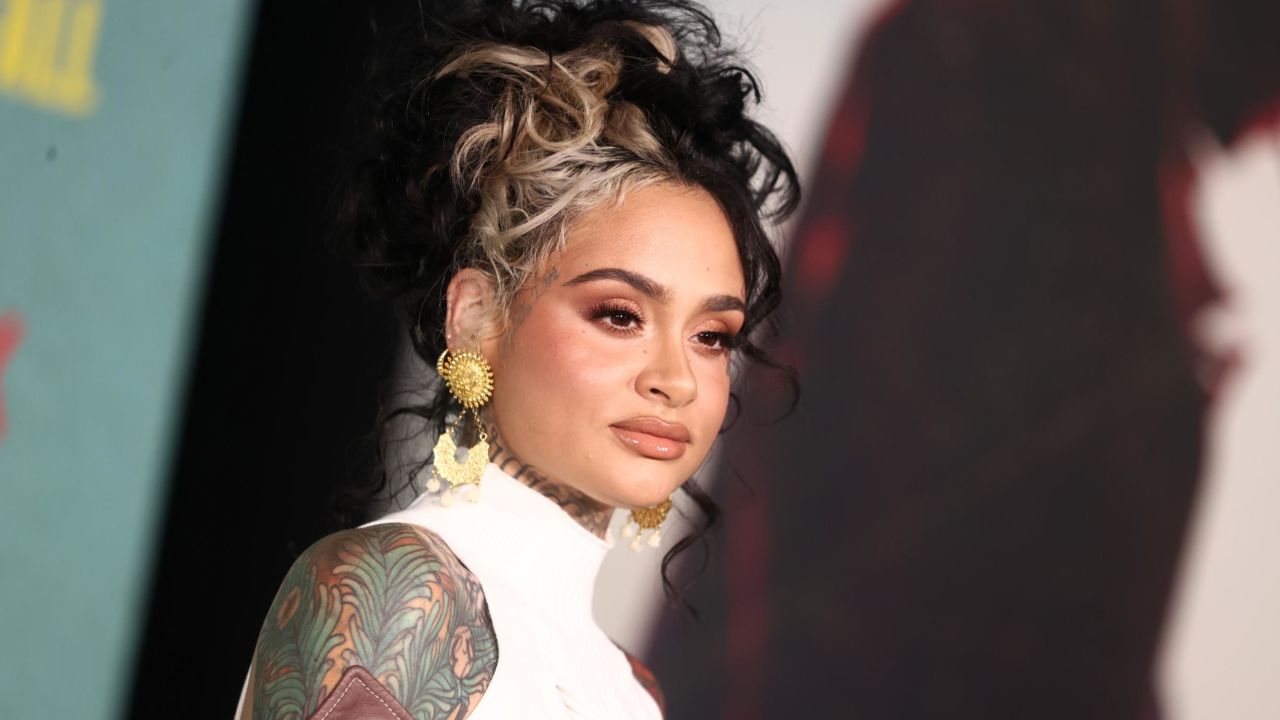 Kehlani, who prefers the pronouns they/them, is looking to take us on a journey with "Blue Water Road."
Their third studio album released Friday, and Kehlani said "Blue water road is a destination in my mind."
The artist got their start as the lead vocalist for the group called PopLyfe, who appeared on the talent competition "America's Got Talent."
The story of how that show's former host, Nick Cannon, helped them become a successful solo artist has become legend in the music industry. Kehlani's new album was reportedly written with a group of collaborators and friends in Malibu, California.
"Everything going on right now is heavy," they said last September in an interview with Rolling Stone. "Now, not only am I not in a heavy time, but I'm starting to get out of the mindset of 'When are we getting back to normal?' And more like, 'This is our new normal.'"
One thing to talk about
I love when we find out that celebs can be so normal.
Such was the case with Chrissy Teigen sharing how her and John Legend's 3-year-old son, Miles, is not exactly acing T-ball.
Teigen told the story on a recent episode of "The Tonight Show Starring Jimmy Fallon."
As she explained, Miles had never even seen a baseball game and had no idea where first base was after he scored a hit in a game.
"We're not an athletic bunch. But John (Legend) is so proud," she said. "Everyone's like 'Drop the bat!' You have to explain every part. Like, of course, he wouldn't know to drop the bat. But it's so sweet."
The couple also have a 6-year-old daughter, Luna.
Something to sip on
Johnny Depp's defamation trial against Amber Heard is giving us a glimpse into the private lives of celebrities that I'm not sure we all need.
Depp is suing his ex-wife for $50 million over a 2018 op-ed she wrote for The Washington Post in which she described herself as a "public figure representing domestic abuse."
Heard did not name Depp in the opinion piece, but he has claimed it cost him work. He had denied Heard's allegations of domestic abuse.
The testimony so far has been … intense, to put it mildly.
Celebrity trials can often feel very salacious, but given the long timeline of drama between Heard and Depp, it didn't feel like there would be many revelations. But that couldn't have been further from the truth.
What did you like about today's newsletter? What did we miss? Pop in to poplife@cnn.com and say hello!