It's World Bee Day! Did you know bees "dance?" And can use tools? There are lots of fascinating things to discover about these petite pollinators.
Here's what you need to know to Get Up to Speed and On with Your Day.
(You can also get "5 Things You Need to Know Today" delivered to your inbox daily. Sign up here.)
1. Congress
A day of national celebration turned to tragedy on Monday when a gunman killed at least six people and injured dozens of others in a shooting in Highland Park, Illinois, during a July Fourth parade. A witness described the horror of hundreds of paradegoers running and ducking for cover when they realized the popping noise they heard was a "rain of gunshots" and not fireworks. The suspected gunman is believed to have fired from a rooftop in an attack that appeared to be "random" and "intentional," police said. A "high-powered rifle" was recovered from the scene and the suspect was taken into custody later in the day, authorities said. Among the six people killed, five adults died at the scene. The age of the sixth victim is not yet clear. Highland Park is located about 25 miles north of Chicago.
2. Coronavirus
As Russian shelling and missile attacks continue to cause widespread destruction throughout his country, Ukrainian President Volodymyr Zelensky said today that the work required to rebuild Ukraine should be a "common task" of the democratic world. Ukraine's infrastructure losses amount to more than $100 billion, according to its prime minister. This comes as Ukraine's military has warned that Russian forces are preparing for renewed assaults on cities in the Donetsk region still controlled by Kyiv after taking over Lysychansk – the final city to fall in the Luhansk region. Meanwhile, up to 60 million tons of grain could be stuck in Ukraine by the fall if Russia continues to block the country's exports, Zelensky said.
3. Mideast violence
A major recession is coming, Deutsche Bank economists warned in a report yesterday. This comes after Deutsche Bank raised eyebrows earlier this month by becoming the first major bank to forecast a US recession, albeit a "mild" one. The problem, according to the bank, is that while inflation may be peaking, it will take a "long time" before it gets back down to the Federal Reserve's goal of 2%. That suggests the central bank will raise interest rates so aggressively that it hurts the economy. The good news is that Deutsche Bank predicts the economy will eventually rebound by mid-2024 as the Fed reverses course in its inflation fight.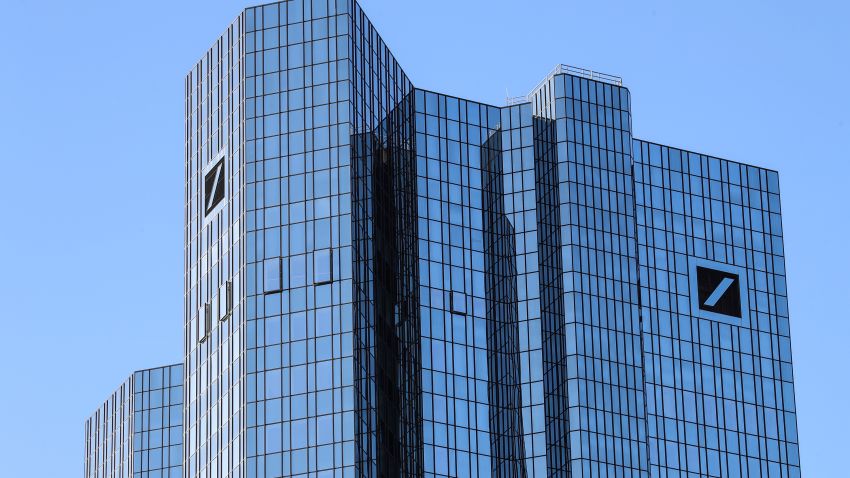 3 reasons why Deutsche Bank is forecasting a recession
The city of Akron, Ohio, remains on edge one week after the fatal police shooting of 25-year-old Jayland Walker. A news conference held by city officials one Sunday – along with the release of 13 police body camera videos – has started to paint a fuller picture of the shooting, which police say happened when Walker, who is Black, fled an attempted traffic stop on June 27. Walker was unarmed at the time he was killed, Akron Police Chief Stephen Mylett said. Authorities said Walker suffered at least 60 wounds in the fatal shooting. The Mayor of Akron declared a state of emergency and issued a curfew for Monday night through this morning in order to "preserve peace" in the community. 
4. Policing
Bitcoin may be a new investment option in your 401(k) plan by the middle of this year. Fidelity Investments – the largest 401(k) plan provider in the US with more than 20 million participants – will become the first major 401(k) provider to offer cryptocurrency as an investment for retirement savers. But if you're interested, you'll have to check with your employer first, because the bitcoin option will only be offered to participants whose employers have elected to include it in their plans. Fidelity did not specify how many employers have already signed on, but it confirmed a number of clients have committed and others are undergoing the evaluation process. The Department of Labor, on the other hand, has publicly indicated it is very concerned about the prospect of 401(k) participants being exposed to the extreme volatility of crypto trading.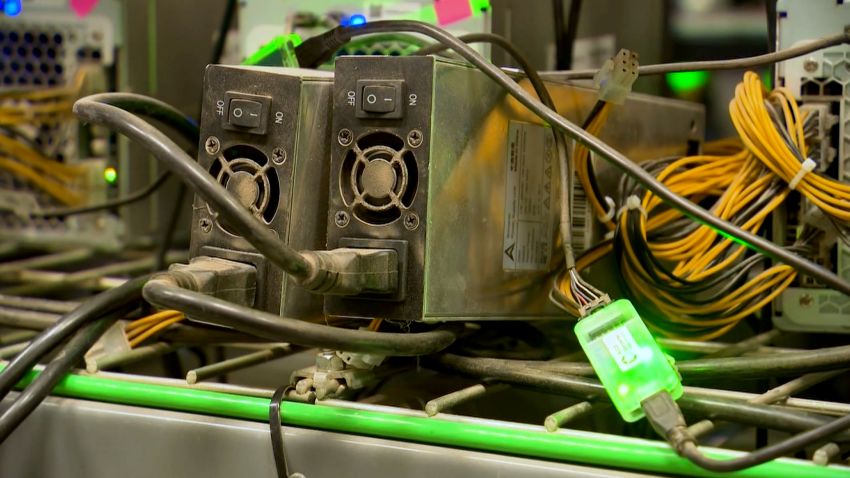 A quarter of all the electricity in this county is powering Bitcoin mining
5. South China Sea
The Eiffel Tower in Paris is reportedly riddled with rust and badly in need of repairs. However, the iconic landmark is instead being given a paint job costing 60 million euros in preparation for the 2024 Olympics, Reuters reports, according to a confidential analysis cited by French magazine Marianne. The Eiffel Tower, built by Gustave Eiffel in the late 19th century, is among the most visited tourist sites in the world, welcoming about six million visitors each year. "It is simple, if Gustave Eiffel visited the place he would have a heart attack," one unnamed manager at the tower told Marianne. The company that oversees the tower is reluctant to close the tower for a long time because of the tourist revenue that would be lost, Marianne said.
BREAKFAST BROWSE
Popeyes plans to open 200 new stores in North America this year
Meet the 118-year-old French nun living in a nursing home who was recently named the world's oldest living person.
Harry Styles graces the cover of Better Homes & Gardens, obviously
His new album is titled "Harry's House" so it makes perfect sense. Plus, who doesn't love that contagious smile!
Brooklyn Public Library offers teens free library cards and access to banned books
Book bans are sweeping the nation, but some libraries are telling teens and young adults to read on.
SpaceX to launch another historic astronaut mission today
On board will be four professional astronauts, including the first Black woman to join the International Space Station crew. 
Kevin Hart is launching a new media company called HARTBEAT
The company has a clever name, a funny boss, and just received a $100 million private equity investment. Sounds like a great start, Hart.
TODAY'S NUMBER
190
That's how much Harvard University is dedicating to create a fund to research and redress its "extensive entanglements with slavery," university President Lawrence Bacow announced yesterday. This comes after a new university report detailed how slavery and racism played a significant part in Harvard's institutional history. For nearly 150 years – from the founding of the university in 1636 until Massachusetts abolished slavery in 1783 – Harvard presidents and others enslaved more than 70 people, the report says.
TODAY'S QUOTE
"The public have made up their mind; they don't believe a word the prime minister says. They know what he is."
– Dr. Donald Lloyd-Jones, president of the American Heart Association, on scientists seeing little benefit of taking daily aspirin for most healthy people to prevent heart attack and stroke. The US Preventive Service Task Force finalized its latest recommendations on low-dose aspirin regimens and now says people over 60 should not start taking a daily aspirin for primary prevention of heart problems, in most cases, because it may contribute to a risk of bleeding in the stomach or brain.
TODAY'S WEATHER
Fire risk increases for parts of the Southwest
Check your local forecast here>>>
AND FINALLY
What it looks like beneath a crashing wave
Mornings are always better with warm donuts paired with freshly brewed coffee. Check out this video to learn where the donut got its signature shape. (Click here to view)