NBA star Steph Curry has announced a new golf tour aimed at providing a competitive, all-expenses paid opportunity for underrepresented young players.
Though known more for his three-pointers than his par-threes, the Golden State Warriors icon is an avid golfer and is now looking to secure the sport's next generation through his "Underrated Golf Tour."
Organized in collaboration with the American Junior Golf Association (AJGA), the Tour will be "completely free of charge" to players, covering the cost of travel, accommodation and food.
"Everybody knows I love the game of golf and I couldn't be more excited to extend this love to the best young players across the country," Curry said in a video posted to Twitter on April 21.
"Less than 2% of golfers are people of color, and our tour provides a platform for equity, access and opportunity for boys and girls who want to play and compete with the current best players on the AJGA."
The five-event Tour will kick off in Chicago in June before concluding with the tour championship, hosted in Curry's and the Warriors' own Bay Area at TPC Harding Park, August 28-30.
The invite only championship will be contested by the 24 best performing players on the Tour, with the winner taking home the Curry Cup.
Building representation
Through his Underrated brand, Curry has run a basketball tour since 2019. Underrated Golf's aim is to "provide equity, access and opportunity to student-athletes from every community by balancing participation in the sport to truly reflect our society," according to the organization's website.
The website says that, despite the legendary career of Tiger Woods, "the number of black golfers coming up in his shoes continues to be less and less" in a "system and institution … designed to benefit certain groups over others."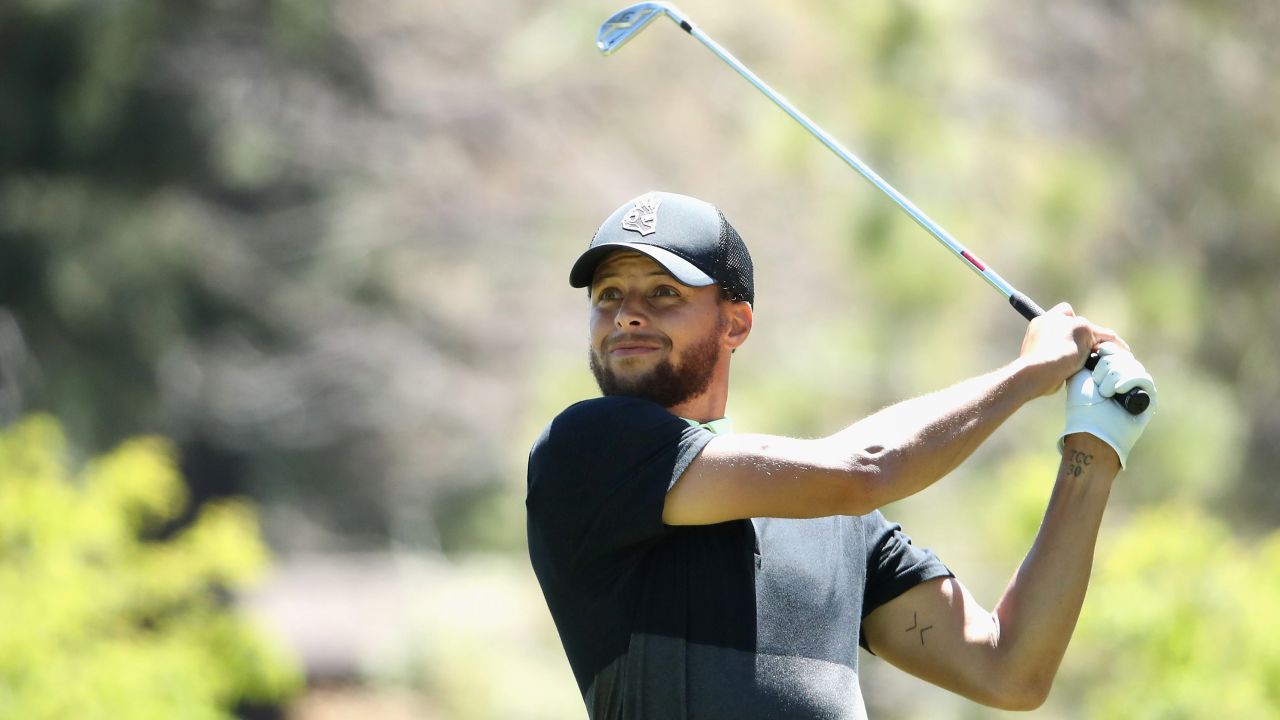 Curry told the San Francisco Chronicle that through the initiative, "We're trying to continue to build representation in the game, and we should have a cool opportunity to provide perspective and resources for these kids to hopefully set them up for success within golf, as an athlete, but also the business of golf and getting them workforce-ready."
Curry impressed on his professional golf debut at the Ellie Mae Classic in 2017, and responding to his new tour, former world No. 1 Fred Couples, Masters champion in 1992, praised Curry's "vision" for the sport.
"This guy [Curry] continues to amaze me," Couples tweeted. "His vision for the game of golf with the Underrated Tour is second to none.
"I'm all in! Can't wait to see the future of the game of golf on the course this summer."