If you wish summer would last forever, you're not alone, and you have three options: You can enjoy your upcoming summer to its fullest, you can move to a seaside town and live the beach lifestyle year-round or you can pack your suitcase and escape to paradise at any point during the winter. Whichever one you choose, Free People has two collections — FP Beach and Endless Summer — that fully embrace that sunny, breezy lifestyle.
Here, you'll find crisp, practical, comfortable, packable fabrics combined with throw-on styles that you can easily dress up or down. In other words, you'll feel like you're wearing your favorite linen pajamas, but you'll look like a sun-kissed goddess. What's more, Free People is known for its hand-touched artisanship and timeless in-house designs, so these pieces will last way longer than a single season. Keep reading to check out some fan-favorite pieces from the FP Beach and Endless Summer lines.
Endless Summer Forever Favorite Mini ($78; freepeople.com)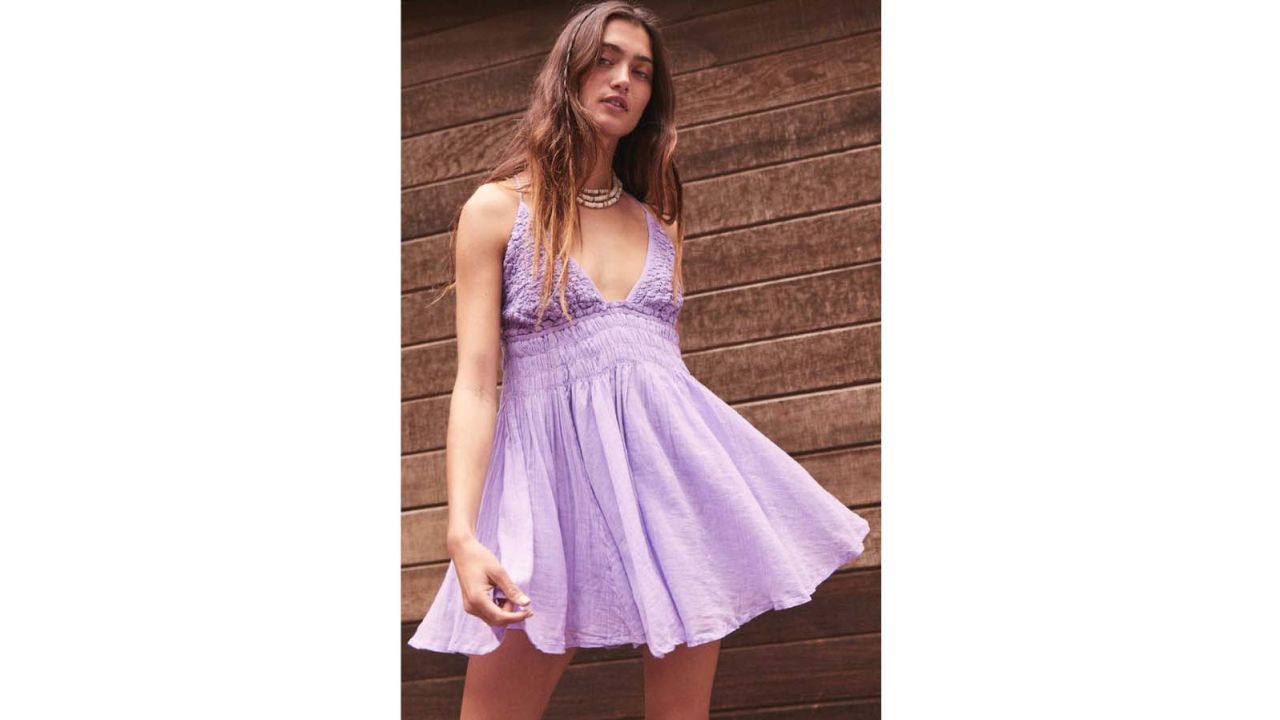 Made from a linen-viscose blend in your choice of seven colors, this sweet mini dress has a billowing silhouette that begs for the beach. One reviewer writes, "This beachy dress shouts summer n good vibes" while another says, "This dress is so adorable! I will be purchasing the pink color as well." Thanks to the open lace-up back with adjustable straps and flowy silhouette, they'll ensure an airy feel while you're out and about — either while you're making the great escape or strolling on the boardwalk under the sun.
Endless Summer Cross Of Sunlight Mini ($78; freepeople.com)
The Cross Of Sunlight Mini combines several of this season's most stylish trends into one summer dress: a square neckline, butterfly sleeves, a tiered silhouette, a crisscross front and an open back. It's also sold in a handful of bright colors for summer — or a few darker ones for an edgier feel. Since it's made from a blend of cotton, linen and elastic, it's cooling and breathable with plenty of comfortable stretch. And yes, it has pockets.
Endless Summer Santa Maria Maxi Dress ($128; freepeople.com)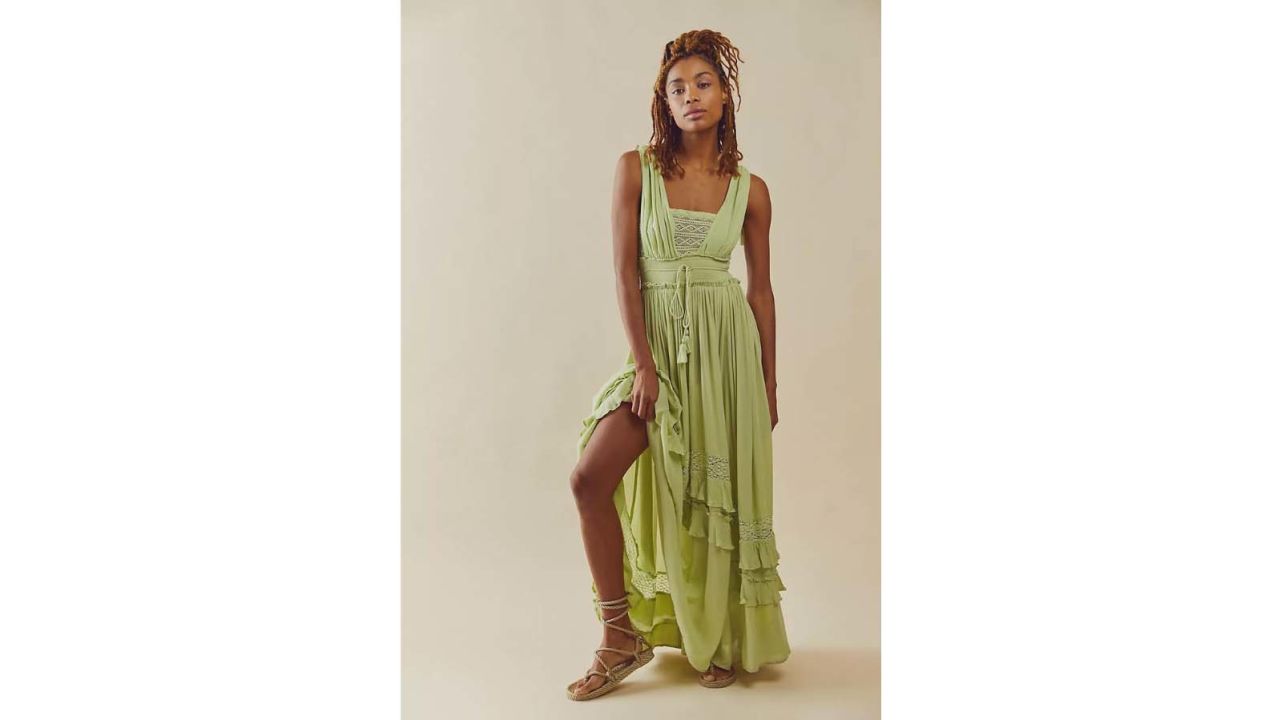 Vintage elements — like an effortlessly dramatic skirt and lace crochet detailing — combined with modern colors and semi-sheer styling. The result? The Santa Maria Maxi Dress. It's made from 100% rayon, so it's airy, breathable and skin-friendly, but the back has elastic ruching to ensure a body-hugging fit around the waist. Get it in pastels, dark solids or bright neons. "This dress is absolutely breathtaking!" one reviewer writes. "Definitely ordering another one!"
FP Beach All Day Long Midi T-Shirt Dress ($50; freepeople.com)
The All Day Long Midi T-Shirt Dress has earned its name. How? According to reviewers, the "easy, breezy" fabric "feels like you're wearing nothing in the best possible way," so you'll never want to take it off. That said, since it layers easily, pairs well with everything from sneaks to flip-flops and comes in eight gorgeous colors, this throw-on-and-go piece is as fashionable as it is feasible. (The Ice Cream Romper is just as soft and effortless, but it has shorts connected to an off-the-shoulder neckline instead.)
FP Beach Positano Maxi Dress ($78; freepeople.com)
"Instant goddess vibes," one reviewer raves about the Positano Maxi — and there are dozens more where that came from. This piece has a striking plunge neckline that transitions into an open-back halter, and the billowing bottom adds depth and elegance. Still, while it's elevated enough for wear as a cocktail dress or a beach dress for a wedding, the flax-polyester fabric is breathable, durable and quick-drying enough for your seaside adventures. Get it in Butterfly Blush and Marled Charcoal gray. (For another night out or special occasion, check out the stunning Saturday Night Midi, available in nine colors!)