WEATHERFORD, Oklahoma
CNN
—
Driving west from Oklahoma City to the outskirts of Weatherford, wind turbines don't just dot the landscape; they dominate it.
From oil and gas booms and busts to heavy rains followed by drought, Oklahoma is no stranger to extremes. One constant is the wind, which is so bracingly strong that what locals call a breeze will send hats flying and whip open car doors suddenly.
"We've always had the wind in Oklahoma," said Melva Dickey, a 91-year-old landowner and retired farmer.
Dickey leases her land to Ohio-based utility American Electric Power. With four turbines on her property, she — along with more than 300 other landowners — are harnessing the state's most plentiful natural resource.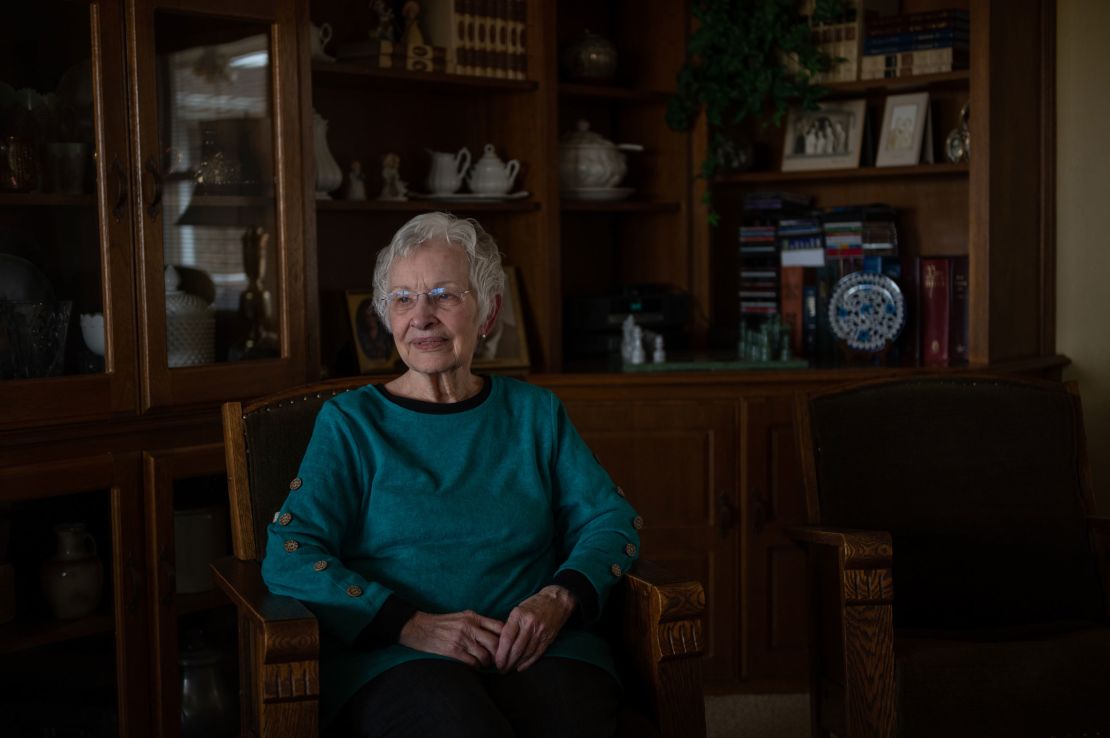 Far from the coasts, wind energy is thriving here in America's heartland, on the vast plains of Oklahoma, Texas and Nebraska. Long an area devoted to oil and gas, Western Oklahoma is now home to one of the largest wind farms in the world.
The Traverse wind farm is made up of 356 turbines — each rising about 300 feet above the ground and spread out across 220,000 acres. The turbines tower over shimmering fields of wheat and give shade to cattle munching on hay. As they spin, they generate close to 1 gigawatt of energy; together with two other AEP-owned wind farms nearby, the trio will make enough electricity to power 440,000 homes each year.
Wind turbines are an icon for the energy transition and the subject of heated debate in Washington. They've been mocked by prominent members of the GOP, including former President Donald Trump, who recently called wind the "worst form of energy."
But Weatherford Mayor Mike Brown told CNN that for the landowners in Western Oklahoma, the sound of a huge metal blade cutting through the atmosphere is "the sound of money." For people who have long lived with wind whipping across their flat land, using it to make electricity is common sense.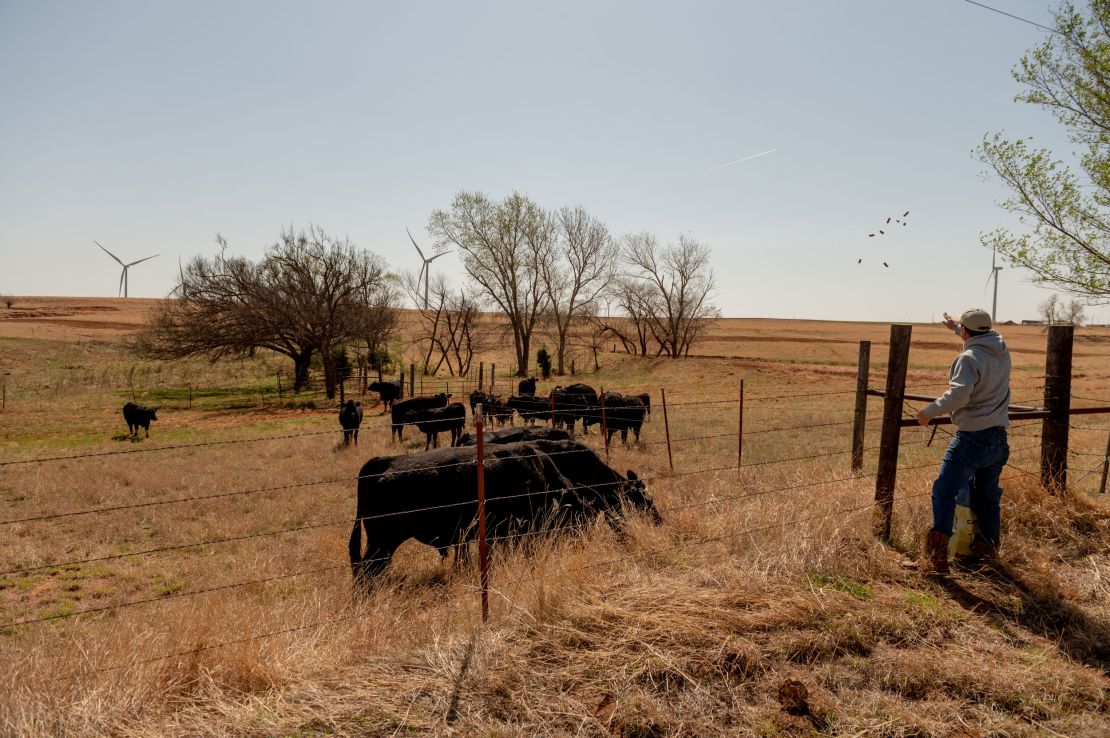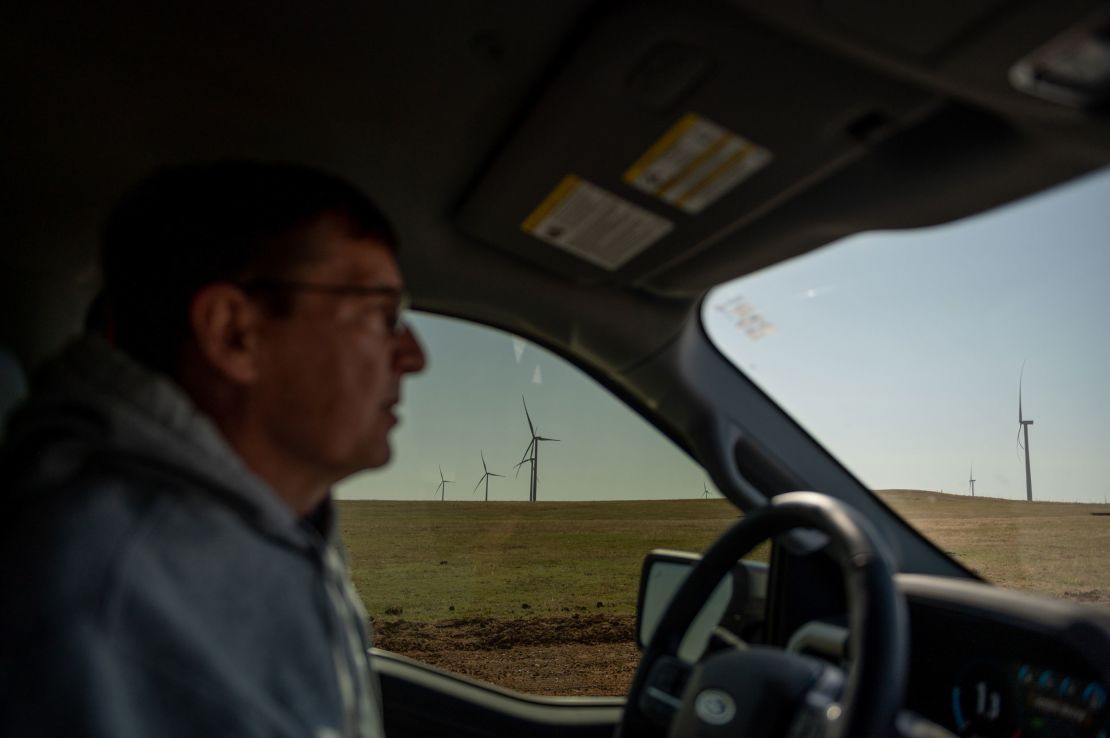 "People look at it like, 'Okay, I don't see the negative of it,'" Brown said. "The landowners are benefiting; we've benefitted from the workers. It's 'how does it affect us?' Some things we can't control, this is something we can."
The farmers who lease their land for wind energy hope it brings new financial stability to the area. Those who spoke with CNN said AEP will deliver 6-month payments to landowners based on how much electricity their turbines generate, as well as a base payment. Even people leasing land without a turbine on it will get a yearly check.
"As long as they're spinning, they're making us money," said Scott Hampton, who farms a small herd of cattle and works at the local school. "In my view, it's not a fight; it's what can we do that's good for the environment."
A red-state boom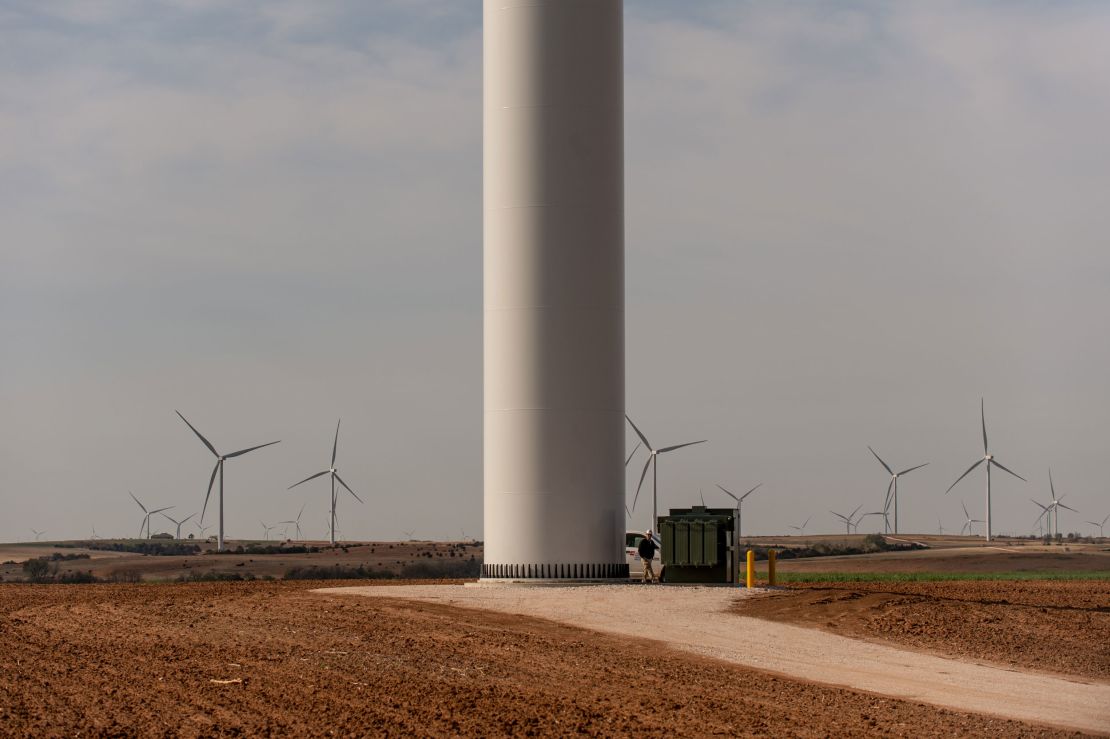 Wind energy is on the brink of a massive expansion in the next few years, data from the US Energy Information Administration shows. Of the wind projects becoming operational this year, Traverse is by far the biggest.
Wind energy is the fourth-largest electricity source behind natural gas, coal and nuclear. Wind generated near 380 terawatt-hours of energy in 2021, according to the EIA, which projects another 7.6 gigawatts of utility-scale wind will be brought online this year (a terawatt is a thousand times bigger than a gigawatt).
Much of the country's current wind capacity is on land, and President Joe Biden's administration is focusing on building off the coasts, with a goal of getting 30 gigawatts of offshore wind energy online by the end of the decade. Still, many of the biggest offshore projects won't come online until 2024 at the earliest.
While the offshore wind industry has been particularly slow to get off the ground — driven in part by objections from some wealthy and well-connected Democrats and Republicans alike that wind turbines ruin the view — wind energy is booming in deep-red Republican states in the central US.
Texas, in addition to being an oil and gas giant, is also a wind behemoth. In 2020, Texas generated more electricity from wind than Iowa, Kansas, and Oklahoma — the next three highest states — combined, according to the EIA. Still, because Texas is massive and both generates and uses the most total electricity out of any state in the nation, wind only accounted for 20% of its generated electricity.
Wind generated a higher proportion of electricity in Iowa (57%), Kansas (44%), and Oklahoma (36%). And in the Southwest Power Pool — which is the grid for Oklahoma, Arkansas, Louisiana and other states — renewable power is steadily growing.
Non-hydropower renewables generated nearly 94 billion kilowatt-hours on that grid in 2021 and are poised to grow to nearly 115 billion kilowatt-hours by 2023, according to the EIA. In comparison, non-hydro renewables generated just 7 billion kilowatt-hours for New York's grid in 2021.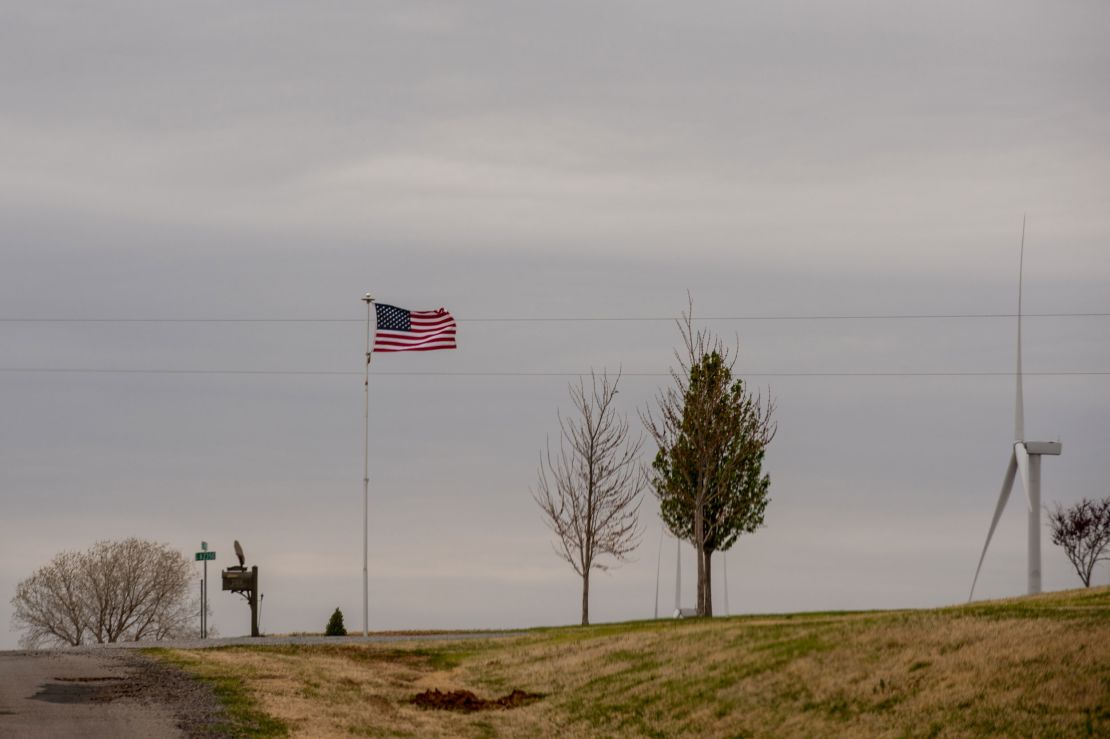 There are a few reasons wind is thriving in the middle of the country, said Ben King, a senior analyst at the nonpartisan think tank Rhodium Group. It's an ideal location for consistent wind, it's easier to build big projects in states that have streamlined their permitting process, and there are more utilities serving the area looking to invest in renewables.
"It has made it easier for wind developers to come in and put wind farms there," King said.
For big utility companies like AEP, renewables make more sense to invest in from a cost and risk standpoint. Unlike fuels like coal and natural gas, the wind is free and the cost of wind energy is dropping steeply.
"All those investments are more risky than a renewables investment," AEP CEO Nick Akins told CNN. "We're moving towards a clean energy economy; nothing's going to stop that."
A 300-foot office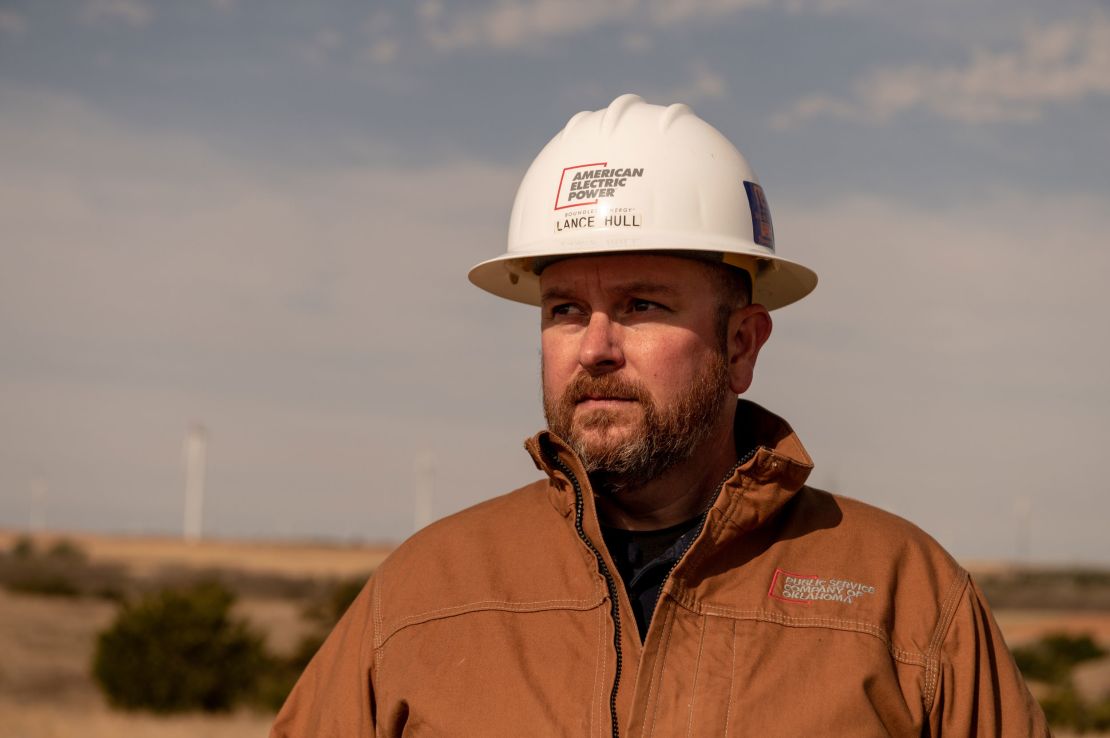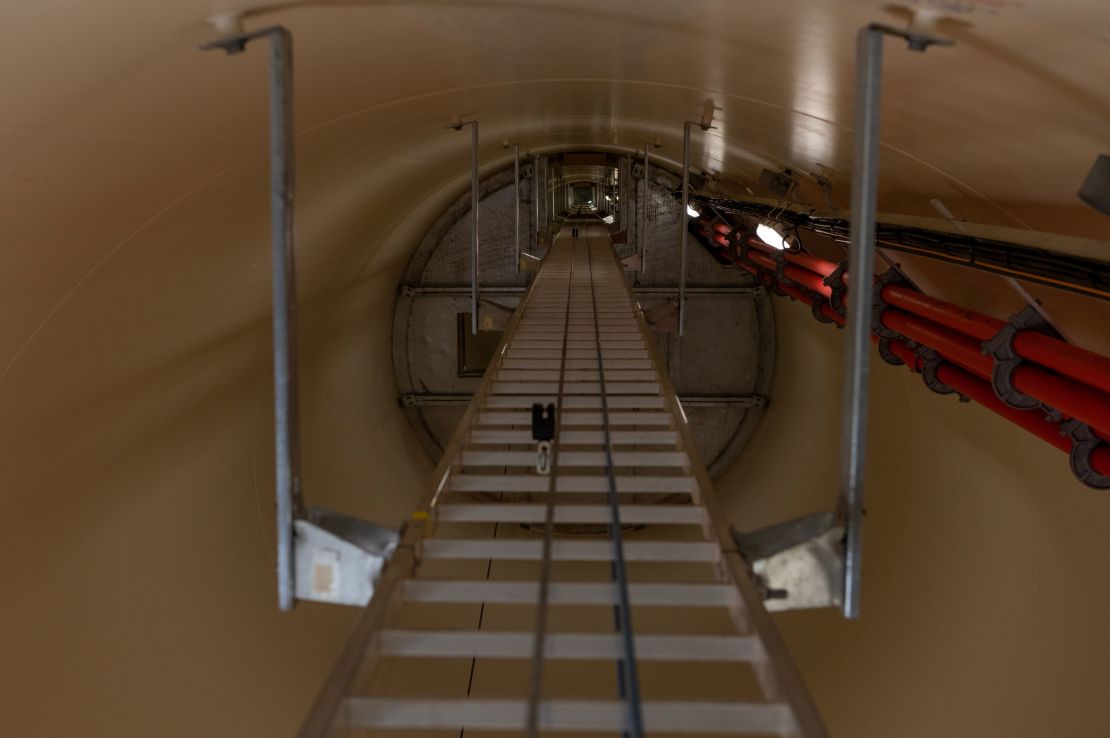 On a blustery April morning, Traverse plant manager Lance Hull pointed to the end of a turbine blade that was bending slightly with the wind. That slight flex is how Hull knows the wind is blowing at optimal speed to generate electricity.
"We want as much wind to hit that blade and push it as we can actually catch," Hull told CNN.