Editor's Note: Zoe Jacoby is a second-year law student at Columbia Law School. Reshma Ramachandran is a family physician and health services researcher in the National Clinician Scholars Program at the Yale School of Medicine. The opinions expressed in this commentary are their own. View more opinion on CNN.
She was four months pregnant when she came into the clinic, having just relocated from Texas to California. As I moved the ultrasound probe across her stomach to visualize her baby, I asked why she had moved. She responded that she could not risk repeating what happened the last time she was pregnant.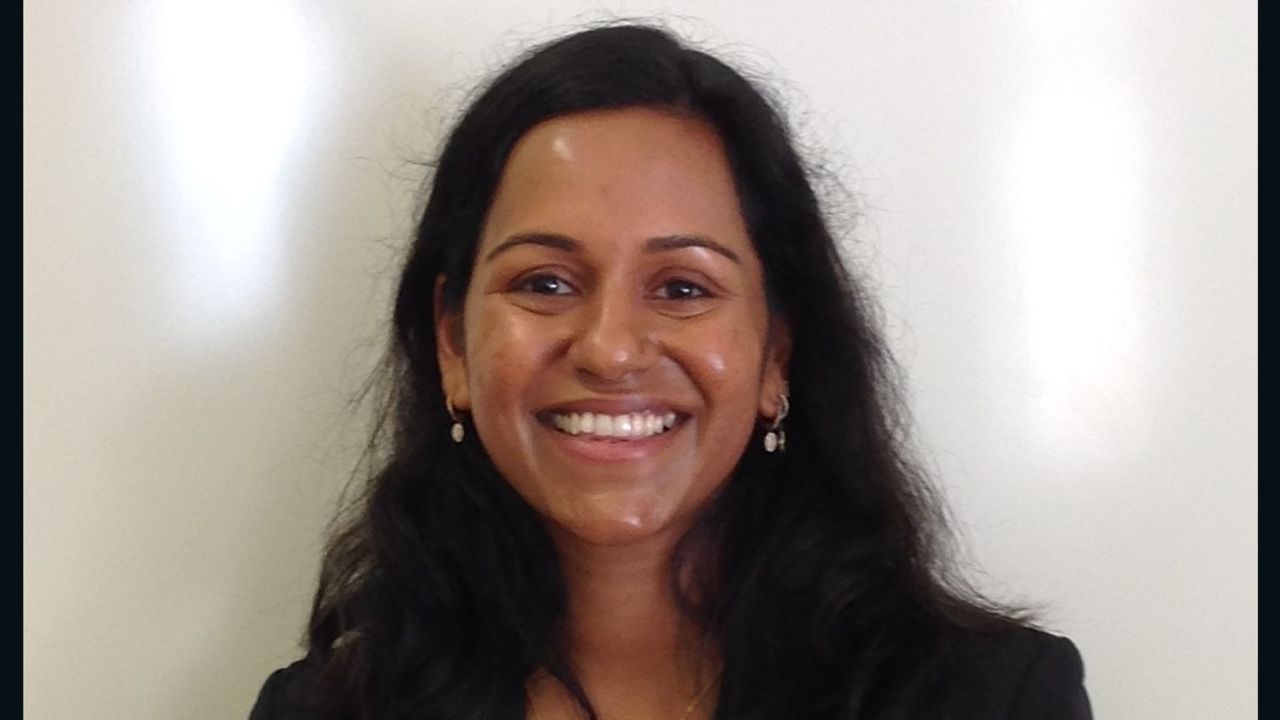 It had been a difficult pregnancy, during which she was diagnosed with gestational diabetes and then, later, with high blood pressure. Thankfully, she had been eligible to receive Medicaid coverage to pay for her medicines and additional appointments. However, because of these conditions, she ended up having a C-section with a prolonged recovery period, and her diabetes and high blood pressure persisted after childbirth, requiring continued treatment.
Just weeks after giving birth, she said, she was shocked to learn her Medicaid coverage would soon end. After repeatedly being denied continued coverage, she was forced to forgo her follow-up visits and further treatment as the costs were too high. This led to a visit to the emergency room and, later, to a hospitalization. She and her partner began to work additional hours to pay these bills and for her continued treatment.
With this new pregnancy, she told me, she needed things to be different. Leaving behind her loved ones (and source of childcare), she and her partner and child moved to live with a distant relative in California, knowing that she could obtain and keep her coverage beyond a short period after giving birth.
As a physician, I – Reshma – know that stories like these are all too common, and too often have a tragic ending due to disrupted access to health care following childbirth. And, as a law student and former extern for the Center for Popular Democracy, I – Zoe – have also heard from constituents, including new mothers, about the need for stable access to health care.
This month, the Centers for Medicare and Medicaid Services announced that states may begin to opt into extending postpartum Medicaid coverage for a full calendar year under the American Rescue Plan Act, passed into law in March 2021. While this is certainly a step in the right direction for maternal health justice, this is not enough.
This expansion of postpartum coverage is still only optional for states. As twelve states have chosen not to opt into the Medicaid expansion offered by the Affordable Care Act, even when coupled with federal funding to support implementing the expansion, these same states are unlikely to willingly expand postpartum Medicaid coverage, especially without the federal funding support that has been left out of the American Rescue Plan Act.
Because Medicaid income eligibility levels for parents of children can be much lower than the income eligibility levels for pregnant people, many postpartum people find themselves uninsured. Despite having children, their income is too high to qualify for Medicaid, and yet too low to afford insurance on the health insurance marketplace. This is known as the maternal coverage gap. With this optional expansion sunsetting in 2027, the maternal coverage gap may again widen.
The postpartum provision for new mothers proposed in the original Build Back Better Act, however, does offer a long-term solution. This legislative provision would mandate all states to expand Medicaid coverage to eligible pregnant people for one full year after childbirth, rather than the few months provided by many states currently.
Such a provision would prevent unnecessary postpartum deaths and disability in the United States. As Democrats are now deciding which social policies should be preserved in the next iteration of the Build Back Better Act, the postpartum coverage expansion for new mothers must be prioritized.
Currently, states are only required to cover qualifying pregnant people under Medicaid through 60 days postpartum. Sixty-one days after childbirth, low-income new parents are forced to reapply for Medicaid to ensure continued access to health care. But, many no longer qualify and they become uninsured. This abbreviated access to coverage will continue in states that choose not to opt into the American Rescue Plan Act's postpartum Medicaid expansion, leaving the maternal coverage gap persistently open.
Closing that coverage gap is vital, as many new mothers need medical attention for pregnancy-related issues well after the mandated 60-day postpartum coverage period. This is evidenced by the US' alarmingly high maternal mortality rate – the highest among developed countries by a long stretch. Moreover, Black women are over three times more likely to die from pregnancy-related causes compared to those who are White. A large proportion of these tragic deaths occur around or more than 60 days from childbirth.
In fact, 11.7% of pregnancy-related deaths occur between 43 and 365 days after giving birth. Thankfully, many of these deaths are preventable, but such prevention requires that people have access to health care – and not just in the weeks immediately following childbirth. Without insurance, they too often forgo recommended follow-up medical care and may even forgo needed emergency medical care.
In Mississippi, as Ms. Magazine reported, an uninsured mother had to resort to her husband packing her cesarean section wound to keep her stomach together because staples from the procedure had come out. If Mississippi had expanded Medicaid, she would have been able to access adequate health care.
Approximately 72% of postpartum spending on medical care in America occurs 90 or more days after childbirth. Yet, many common maternal health conditions, such as postpartum depression, postpartum thyroiditis and postpartum gestational diabetes mellitus require continuous and costly medical attention beyond 60 days after giving birth.
Lack of coverage can also lead to detrimental ripple effects for the loved ones of uninsured new mothers. Children experience poor health outcomes when their parent loses Medicaid coverage 61 days after childbirth. For example, studies show postpartum depression is a risk factor for a child's socioemotional and cognitive development. Medicaid serves as a safety net, protecting vulnerable populations through health insurance coverage.
Opponents to postpartum Medicaid expansion are likely to claim that such a program would be too expensive. However, the Congressional Budget office has estimated that the postpartum Medicaid expansion provision accounts for only $1.2 billion of the $1.7 trillion increase in federal spending proposed by the Build Back Better Act at-large.
The postpartum Medicaid expansion provision serves Medicaid's original purpose of providing coverage to vulnerable populations, and Congress has enacted similar legislation in the past; the Omnibus Budget Reconciliation Acts of 1989 and 1990 amended Medicaid to require participating states to include certain low-income pregnant people through 60 days postpartum.
As Congress reworks a possible social spending bill, they must remove postpartum Medicaid coverage from the chopping block. The White House has taken a first step towards reducing the US' shamefully high maternal mortality rate, but Congress must take this over the finish line by voting to mandate the expansion of postpartum coverage across all states. Without such a universal expansion in access to health care, the US will continue to lag behind other industrialized countries in prioritizing the health of new mothers.