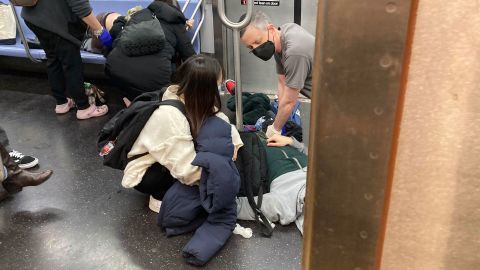 Published 11:56 PM EDT, Thu April 14, 2022
A subway passenger in New York City put on a gas mask, deployed smoke grenades and then opened fire inside a train car on Tuesday morning, police said.
Ten people were shot in the mass shooting, which took place as the train entered the 36th Street subway station in Brooklyn. People were struck by bullets on the car and on the subway platform. At least 19 other people were treated for injuries that weren't gunshot wounds.
A 62-year-old suspect, Frank James, was arrested the next day and charged in federal court with violating a law that prohibits terrorist and other violent attacks against a mass transportation system, said Breon Peace, US Attorney for the Eastern District of New York. James appeared in court Thursday and did not enter a plea.
Here are some of the stories that made headlines over the past week, as well as some photos that caught our eye.