Economic disaster averted: Yesterday, President Joe Biden signed the debt limit increase passed by Congress earlier this week, avoiding a catastrophic default.
Here's what you need to know to Get Up to Speed and On with Your Day.
(You can also get "5 Things You Need to Know Today" delivered to your inbox daily. Sign up here.)
1. SCOTUS
Russian and Ukrainian delegations are meeting for talks today on the Ukraine-Belarus border as Moscow continues to ramp up its assault on Kyiv. New satellite imagery shows a miles-long convoy of Russian military vehicles bearing down on the Ukrainian capital despite the negotiations. This comes just one day after Russian President Vladimir Putin put his deterrence forces, which includes nuclear arms, on high alert. Meanwhile, Western sanctions are beginning to take effect, with the Russian Central Bank announcing it would raise its key interest rate from 9.5% to 20% because "external conditions for the Russian economy have drastically changed." Russia's currency also hit a record low against the US dollar today as the country's financial system reeled from the crushing sanctions. Follow CNN's full coverage of Russia's attack on Ukraine here.
2. Coronavirus
The Environmental Protection Agency faces a Supreme Court case today that could challenge the federal government's ability to fight the climate crisis and prevent its worst outcomes. Republicans are expected to argue that the EPA has no authority to regulate emissions from the power sector. Instead, they say that authority should be given to Congress. A Supreme Court decision siding with coal companies could undercut the Biden administration's plans to slash planet-warming emissions at a time when scientists are sounding the alarm about climate change. Observers say the outcome of this case is tough to predict, but a ruling that would shift the authority to regulate greenhouse gas emissions from power plants to Congress would be the worst-case scenario for the EPA.
3. Kentucky
President Joe Biden is considering releasing about 1 million barrels of oil per day from the Strategic Petroleum Reserve to alleviate persistent high gas prices. Tapping the stockpile of 600 million barrels of crude oil, which are stored in underground salt caverns in Louisiana and Texas, probably won't have a huge effect on gas prices because of limits on how much oil can be released at a time. But it's a political sign from Biden that he is trying to address the problem. The US price of a gallon of regular gasoline spiked after Russia invaded Ukraine, hitting a record high of $4.33 earlier this month. The invasion has also snarled global supply chains that were supposed to be recovering from pandemic-related woes.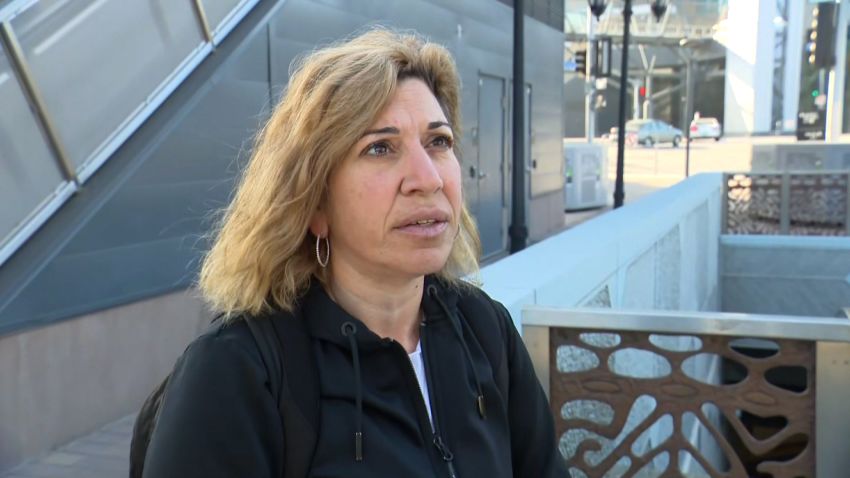 Return to work burdens Americans amid high gas prices
4. Afghanistan
The Biden administration is planning to end controversial Trump-era pandemic restrictions on the US-Mexico border by May 23. The public health provision, known as Title 42, has largely blocked migrants from entering the US and has attracted the consternation of Democrats and immigration advocates who say there is no scientific justification for the restriction. Nonetheless, the Biden administration has kept the measure in place. About 1.7 million migrants have been sent back to Mexico or their country of origin since March 2020, according to US Customs and Border Protection data. Homeland Security Department officials are bracing for an influx when the ban is lifted, with preparations being made for up to 18,000 arrivals per day.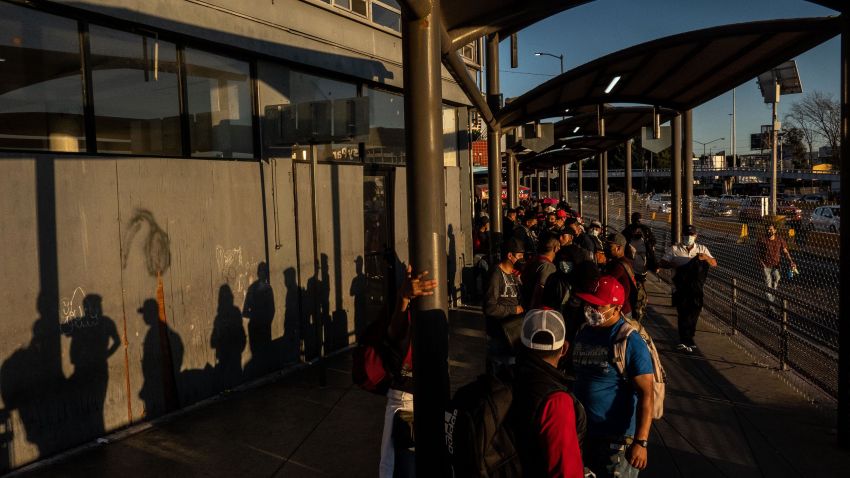 DHS officials warn of massive influx of migrants if Trump-era rule lifted
5. Facebook
The US Treasury Department has announced new sanctions against Iran's ballistic missile program in response to a missile attack in Iraq earlier this month. It's yet another setback for US efforts to reenter the Iran nuclear deal, also known as the Joint Comprehensive Plan of Action. A deal between the US and Iran seemed close earlier this month. Hope has since waned because of outstanding differences – including Iran's demands regarding the Islamic Revolutionary Guard Corps, a group targeted by these new sanctions that is responsible for research and development of ballistic missiles. US Secretary of State Antony Blinken says the US will work to deter Iran's nuclear capability regardless of whether a deal is reached.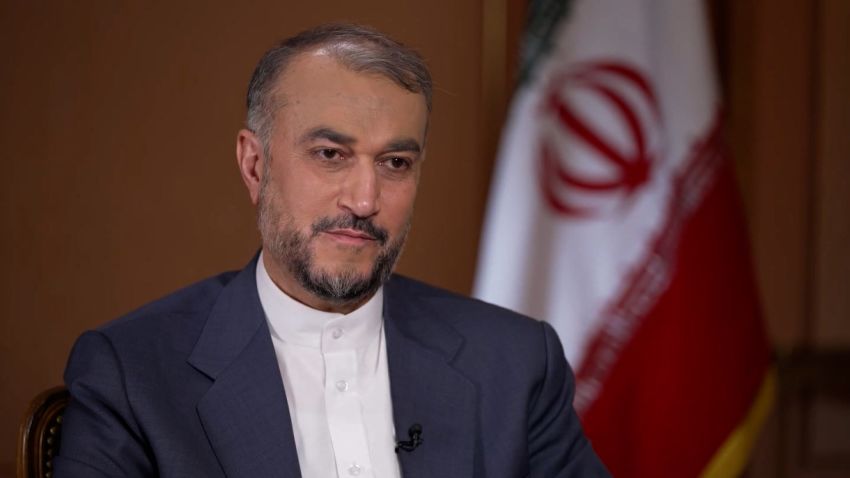 Iran Foreign Minister: 'We are optimistic' about nuclear deal
North Korea launched a ballistic missile off the east coast of the Korean Peninsula yesterday – an "undesirable" move for peace stabilization while the world is trying to resolve the Ukraine war, South Korea's National Security Council said in a statement. The launch is North Korea's eighth test this year and comes nearly a month after Pyongyang fired what it claimed was its longest range ballistic missile since 2017. North Korea has ramped up its missile testing in 2022, announcing plans to bolster its defenses against the United States and evaluate "restarting all temporally suspended activities," according to state media.
BREAKFAST BROWSE
The world's oldest person is a nun who enjoys chocolate and wine
And the US viewing public will once again get to be obnoxious about soccer on the world stage. 
Weddings are booming again, bigger and more expensive than ever
As long as there's cake and a comfortable place to sit, we're good.
World's longest wooden roller coaster is getting longer
Two extra feet of track mean a few more milliseconds of your life flashing before your eyes. 
'KPOP' musical set to debut on Broadway later this year
An audience of excited, screaming fans would really complete the experience.
e.l.f Cosmetics and Dunkin' launch a (scented!) makeup collection
Like wearing the finest doughnut crumbs on your face, but in a socially acceptable way. 
TODAY'S NUMBER
11.3%
$100 million
TODAY'S QUOTE
"I think in many situations in this country, where if people have good access to health care and they are taking care of other risk factors, aspirin now makes a lot less sense."
Chris Rock, who publicly addressed the Oscars slapping incident for the first time during a show in Boston last night. The Academy of Motion Pictures Arts and Sciences said yesterday it has "initiated disciplinary proceedings" against actor Will Smith, who struck Rock during the broadcast after the comedian told a joke about Smith's wife, Jada Pinkett Smith. 
TODAY'S WEATHER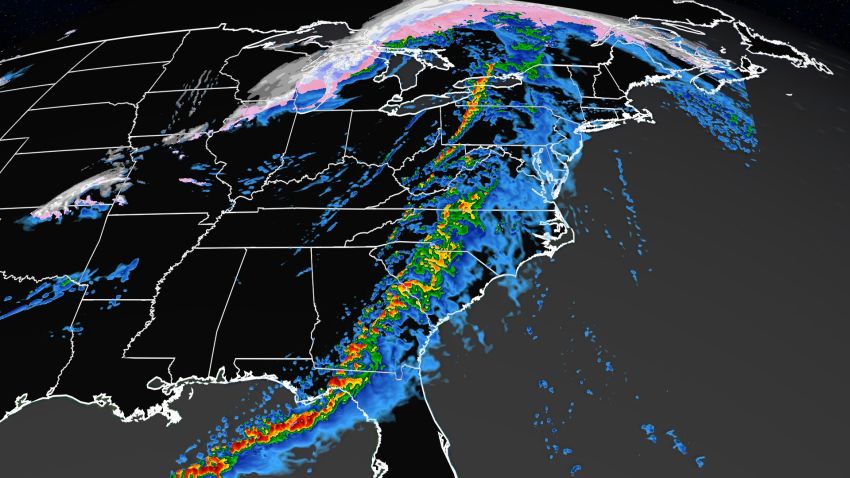 Severe storm to impact the East Coast
Check your local forecast here>>>
AND FINALLY
Who put the hole in the donut?
Get thee to New Jersey, where a sandwich stuffed into the hollowed-out hull of a massive pickle is just waiting to be devoured. (Click here to view)